Mind Matrix
Mind Matrix helps support a healthy brain and clear cognition throughout all stages of life. This unique natural formula has been designed for mental sharpness, clarity and lasting focus without any side-effects.





(5.0 from 3 ratings)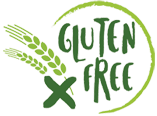 The mind is our most important ally in life and in health. It's the master switch that controls everything else and ultimately determines our destiny.
So, it makes perfect sense to support and protect it as much as we can.
Each and every pure and potent ingredient within the MIND MATRIX has been selected for their ability to support cerebral clarity and provide excellent cognitive nutrition.
But most of all the synergist way they all work together makes this the ultimate brain health natural formula for: mental sharpness, focus, clarity and concentration.
This nutritious blend has most of what your brain needs to operate at peak levels throughout the day – and night!
All without the need for any stimulants, such as sugars or caffeine that can be found in less effective brain supplements.
The Mind Matrix is perfect for:
• anyone who thinks their memory is not what it used to be
• People fighting embarrassing "senior moments" that tend to creep up at the worst of times
• A person experiencing a general, and often unexplained drop in focus and concentration
• Someone who is looking to support a healthy boost to their cognitive functions
• Anybody that has to deal with a lack of energy in their day to day life
• People who desire more focus and efficiency in their workplace and personal life
• Anyone who is concerned about the mild decline in cognitive functions we all experience with age
• St John's Wort – long believed to support memory and to have a general calming effect on the mind
• L-Glutamine – supports a healthy brain (10)
• Phosphatidylyserine 4% Complex – this fatty substance (phospholipid) plays a role in supporting brain health
• Ginkgo Biloba – supports various cognitive functions and promotes good blood flow to the brain
• N-Acetyl L-Carnitine Hydrochloride – it helps the body produce energy. It supports the heart and brain, muscle movement, and many other body processes.
• Vinpocetine – very similar to a substance found in the periwinkle plant it supports good brain health
• Huperzine -A – extracted from the Chinese club moss plant support memory and mental function, especially as older age sets in.
Fresh herbs and premium ingredients
Everything inside Pure Herbs Supplements comes from premium sources. You'd be surprised how many bad supplements are out there, as the supplements industry is not regulated by the FDA. But we want to change that and give people the chance to benefit from the power of herbs even if they can't grow or forage for them.
In just the right quantity
These supplements were created after years of making plant remedies with exactly the amount of each rare mineral, vitamin, and plant compound that must go into them for maximum absorption and potency. There is no guesswork involved here like with many other brands that use generic formulations that have never actually been field-tested or proven.
With no gluten, dairy, soy, GMOs, preservatives, dyes, or toxic ingredients
A natural supplement should be just that – NATURAL. With pure herbs, you'll always get pure and clean ingredients that respect and keep a body healthy.
And fast absorption
How well a supplement works is often a matter of how much of it you absorb. Pure Herbs Supplements are all sourced with maximum bioavailability in mind.
For maximum potency and impact
That's why you'll get the most out of these supplements, unlike those you find in health stores or "one size fits all" online retailers. Many people are surprised they need much lower doses and get a lot more out of their money spent when they start using our supplements. But that's what you can expect too.
Plus, you don't risk anything
Each supplement comes with a full 30-day return guarantee. If for any reason you are not satisfied with your purchase, simply send the unused portion back to us, and we will refund your purchase, no questions asked.
Dosage per day
I'm thinking of buying this but I need to know the dosage per day. Is it one or two or three? Thanks
I'm so much happier now and more focused.
Let me start off by saying that I'm not one to write reviews. But in this case, I had to. I was dealing with a lot of stress between work, school, grandchildren, gym, etc. I was having a difficult time concentrating and staying on task, and I felt totally mentally drained. I decided to look online for some type of help. That's when I read about The Mind Matrix. I'm so much happier now and more focused.
more alert
I've used The Mind Matrix for a whole month now. I feel more alert and rested when waking, which is a big change.
more focused because of this
The effects are subtle. My wife and I both use this. We sometimes find ourselves searching for a word…the clinical term would be expressive aphasia I believe…we are both in our mid 50's and while this can be an expected part of aging, we find this product reduces the frequency of those moments and makes us feel more focused.