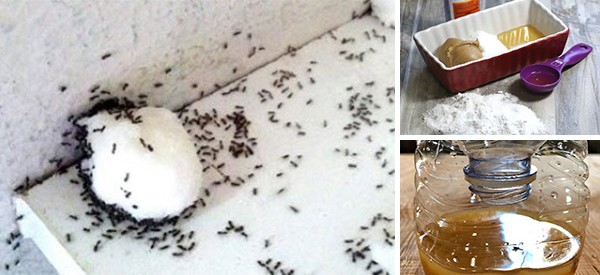 Make Your Own Natural Pesticide at Home
The following is a list of natural pesticides that I turn to when I get an outbreak of pests in the garden or around the house. And best of all, they are easily made at home.
NOTE: No matter how natural a pesticide is, it is still a pesticide and should be treated as such. Avoid contact with skin, eyes and mouth. Make sure you wear gloves while preparing and using these remedies, and label and store everything appropriately.
1. Pyrethrum Spray– A Deadly All-Rounder
Pyrethrum is a naturally occurring insecticide that kills most insects on contact, both good and bad insects. For this reason, it's best used for targeted spot spraying, for example, when you see an outbreak of bugs, mites, aphids, ants and powdery mildew.
And best of all, like many in the daisy family, the perennial plant that produces pyrethrum, Chrysanthemum cinerariifolium, is relatively easy to grow in most climates.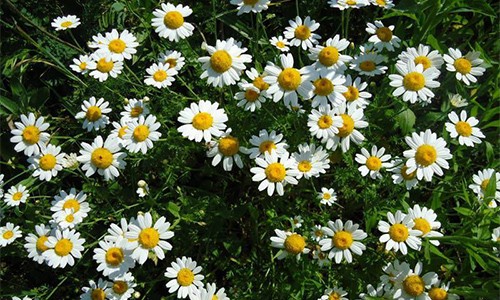 NOTE: Some people are allergic to chrysanthemums, especially after prolonged exposure.
How to Make a Pyrethrum Insecticide:
Harvest the flowers while in full bloom
Dry them in a dark location (pyrethrum breaks down in sunlight)
Grind up a cup of flower heads into a powder
OPTIONAL: add a drop of liquid hand soap (NOT detergent)
Add the mix to a spray bottle filled with water and shake well
Spray directly on insects.
It's also possible to extract the pyrethrum by pouring a quart of boiling water over the flower heads (fresh or dried), wait an hour or so, strain and spray directly on unwanted insects. This avoids the need to add any soap to the solution, which is better for sensitive plants and indoor use.
2. Neem – Targeting the Herbivores
Neem contains azadirachtin, which is a compound that is only toxic when ingested. This means only herbivorous insects are impacted by it, and beneficial pollinators and predators aren't targeted.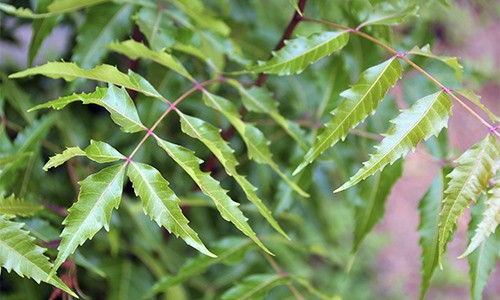 Unfortunately, it's only possible to grow neem trees in a few Southern States, but luckily, it's possible to buy neem oil. Use as directed on the bottle, otherwise try the recipe below.
How to Make a Neem Insecticide:
2 teaspoons of neem oil into a spray bottle (1 quart)
OPTIONAL: add a drop of liquid hand soap (NOT detergent)
Add 1 quart of water
Shake well
Spray the entire leaf that is being attacked.
3. Baits – Lure and Kill
Below are two effective recipes that are based on the store-bought ones to kill ants, cockroaches and pill bugs.
Borax baits:
When an insect eats a bait containing borax, the effect on its digestive system is slow, but eventually deadly. This means it has time to take it back to the nest and feed the rest of the colony.
WARNING: Borax is also harmful to pets, wildlife and humans.
Baking soda baits:
This bait is safer with pets and kids, but it has a very different reaction in the ant or cockroach. When they eat it, the chemical reaction in their stomach is much faster, and gases build up and kill them before they can take some of it home to the rest of the colony.
Ants change their diet according to their needs. Sometimes sweet. Sometimes savory. If one type doesn't work, try the other. Just don't overdo it with the borax or baking soda, since insects can detect it if it's too strong.
How to Make a Sweet Insecticidal Bait:
Half a cup of sugar
Add 2 teaspoons of borax or baking soda
Add a quarter of a cup of boiling water
Mix all of the ingredients well, or boil the mix to reduce crystalizing
Place the mix in small dishes (like bottle caps) and place them along the ant trail
Replace daily.
How to Make a Savory Insecticidal Bait:
1 tablespoon of peanut butter or dog food
Mix in 1 teaspoon of borax or baking soda
Get some cardboard or masking tape
Place small amounts of the paste on stripes of cardboard or masking tape
Place them along the ant trail
Replace every 5 days or so.
4. Fly Traps – It's a Bit on the Nose
Unfortunately, home-made fly traps won't be as effective as store-bought ones, since the manufactured traps contain an irresistible sex pheromone (and we all know, sex sells). But you can still make an effective one to drown flies.
How to Make a Fly Trap:
Cut the top off a soda bottle (only the tapered section) and keep for later
Place a small piece of fruit in the base of the bottle
Add half a cup of apple cider vinegar
Stir in half a cup of sugar
Stir in half a cup of water
Add a couple of drops of detergent or liquid soap and stir
Insert the top section back into the soda bottle so it makes a funnel
Use tape to keep the funnel in place
Hang in fruit trees or other problem areas.
As with most recipes, there are alternatives as well. Fruit fly will be attracted to the fruit in this one, but you can swap the fruit for dog food or even a rotting shrimp. Be prepared to give the traps a week to really ferment and get stinky enough to attract the flies, and top up the solution as needed.
5. Snail Traps – Something for the Beer Lovers
Snails and slugs are one of the most common pests in the garden. There are many methods for controlling them, but I've found beer baits to be the most effective home remedy.
The key to a snail-free sovereignty is the bait station. Many people simply use an old tuna can or something similar, however I've watched the slimy pests booze on until last drinks, and then crawl home to sleep it off. That's why a slightly modified version of the fly trap works better.
How to Make a Snail Trap:
Cut a soda bottle in half
Cut the first inch off the top half of the soda bottle. This is so that the mouth of the funnel is slightly wider (If you use a soda bottle with a wide mouth then you can skip this step). Discard the top
Invert and insert the cut section into the bottom half of the bottle, so that it makes a wide, deep funnel
Add beer or lager (about 2 inches)
Half bury the bottle so that at least 2 inches are above ground level
Check daily.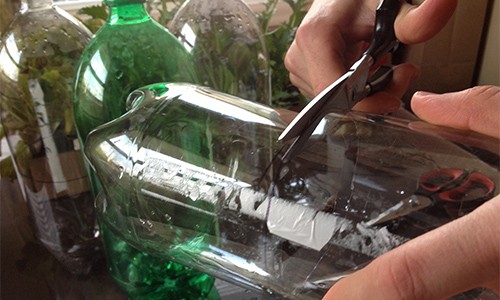 Did you know that not all slugs are pests? Leopard slugs actually eat fungi and rotting material, so are actually beneficial. Luckily, it seems like leopard slugs are not attracted to the beer as much as other slugs, but they might be lured to any dead slugs in the traps. This is why it's important to remove any dead slugs and snails daily, and don't place traps near the compost.
And finally, placement. Snails have a keen nose for beer, and can smell it 100 – 200 feet away. For this reason, I don't place the traps too close to my seedlings or other susceptible plants for fear of attracting more slugs and snails.
Instead, I scatter the traps about 100 feet from my vegetable garden, and I place others in convenient locations (for example, along the garden path) to act more like a lure than a trap, so that I can return later with a container of soapy water to scoop them into.
Some General Tips:
Make it when you need it since many natural remedies start to break down in a month or two.
Soap is NOT the same as detergent. Common 'dish soap' or detergent will easily strip the protective waxes and oils off the leaves and burn them.
Not all soaps are the same. Use liquid soaps which contain potassium hydroxide. It's softer, but it is still a soap, so it still has the potential to dissolve waxes and oils off leaves.
It takes a lot of shaking to mix oil and water, so adding some soap makes this easier.
Shake the bottle every minute or so while spraying. This will prevent the oil and water separating.
Spray plants in cool weather and late in the afternoon or evening so that they are out of direct sunlight.
Test and tweak the ratios. Some plants are more sensitive than others, especially seedlings.
Place traps and baits out of reach of kids, pets and wildlife, or try using bait stations.
Only use insecticides when you see an infestation. This will minimize any impact on beneficial insects, and reduce the risk of resistance in the pest species.
You may also like: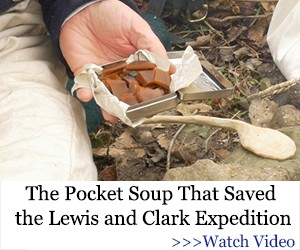 10 Beautiful Plants That Are Secretly Killing Your Garden
How to Make A Self-Sufficient Backyard on 1/4 of an Acre (Video)
DIY Wilderness Soap And Shampoo From This Plant