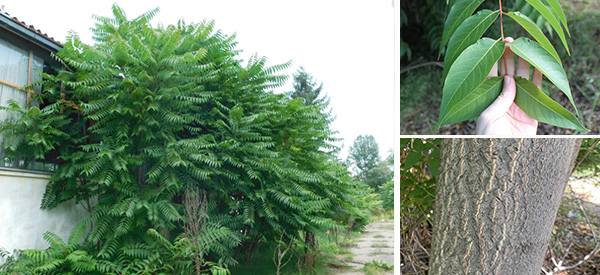 If You Have This Tree in Your Backyard, Don't Cut it Down!
The Ailanthus, or Tree of Heaven, is a deciduous tree native to China. It was first imported to Europe and the United States in the late 18th century. At one point it was a popular tree to plant in cities because of the tree's ability to grow rapidly in disturbed areas where other plants and trees are unlikely to grow. It is now found throughout the United States and is considered an invasive species.
Once established, it is difficult to eradicate the tree from an area. A medium-sized tree, the Ailanthus can quickly reach heights of 90 feet. The leaves are long, ranging from one to three feet. The tree can be pruned into an attractive shape providing shade.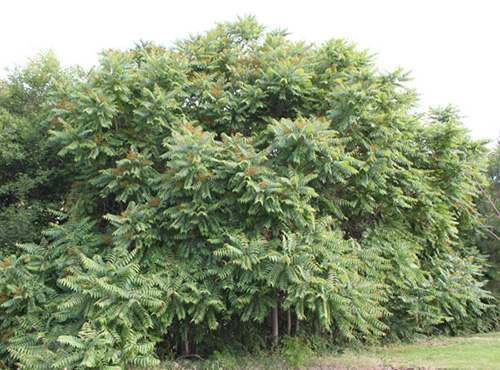 These qualities along with its medicinal properties made this tree a popular choice for cities historically. However, its invasive nature and the noxious smell associated with its flowers have changed popular opinion. The pollen is highly allergenic and many people may develop rashes when cutting it down.
Traditional Uses
Yet while not so popular in the US and Europe, Ailanthus altissima was used in traditional medicine for the treatment of dysentery, gonorrhea, hemorrhoids, and a remedy for cough, gastric and intestinal upsets, anemia, diarrhea, hemorrhage, and spermatorrhea. It is also used as an antispasmodic, antiasthmatic, cardiac depressant, astringent, and for the treatment of epilepsy.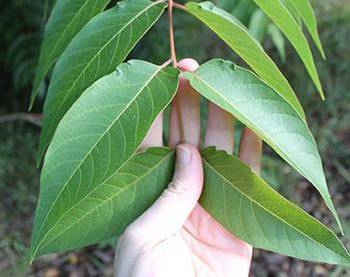 While there are recipes that use all parts of the tree, the bark is the most commonly used part. The bark of the tree is harvested in spring and then dried.
Next, you scrape off the hard outer bark. Traditionally, the bark is sun-dried. If you want to speed up the process a commercial dehydrator will work just as well and be much quicker.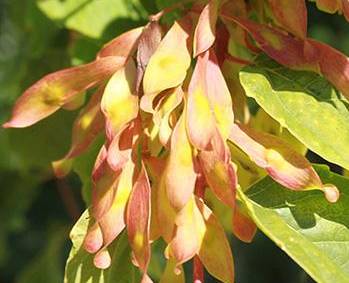 However, if you are looking to continue the traditional method you would partially rehydrate the bark by soaking it in water and then dry it a second time, this time in a basket. When it is fully dry you can cut it into strips. Store in a cool, dark place in an airtight container.  Ailanthus can be used as a decoction or made into a tincture. Use caution with Ailanthus because the plant is potentially poisonous and can cause vomiting.
The most approachable way to use Ailanthus is to apply it externally. You can create a decoction with the leaves, which have astringent quality. Steep the leaves in boiling water for five minutes.
Strain the leaves and allow the liquid to cool. This liquid can be used to soothe rashes, clean wounds, and calm skin irritation.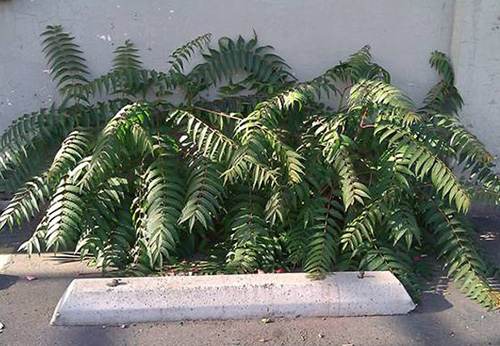 A decoction can also be made with root bark to consume internally. The decoction is generally used to treat dysentery and bowel problems, excessive menstrual bleeding, and malaria. Use no more than 6-9 grams as the bark can cause vomiting and is potentially poisonous. Simply pour boiling over the dry root bark and allow it to steep. Strain the bark. The bark is excessively bitter.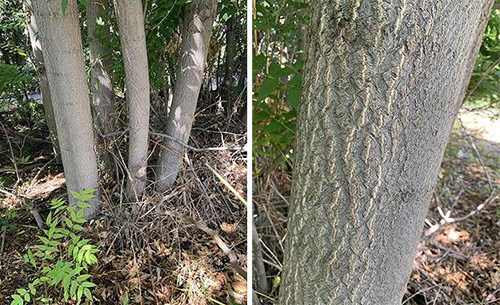 A tincture of Ailanthus has been shown to be effective in treating epilepsy, heart palpitations, and asthma. A tincture allows you to extract the medicinal compounds in alcohol. This can be done simply at home with materials you likely already have on hand.
Ailanthus tincture
3-4 ounces of Ailanthus bark

Vodka (or other alcohol at least 80 proof)

Mason jar

Coffee filter

Funnel

Tinted bottles for storage
First, crush the Ailanthus bark
Cover the bark with vodka to a minimum of two fingers above the top. Do not exceed double the height of roots or your tincture will not be as strong.

Seal the jar and leave in a cool dark place for at least two weeks

When your tincture is ready place a coffee filter inside a funnel and strains the liquid into a tinted bottle for storage.

Store in a cool dark place
Dosage: 60-90 drops up to 3x/ day alone or in warm water.
Tree of Heaven Tea
Here is a video recipe:
These are just a few examples of the many ways Ailanthus can be used medicinally.  Besides being used medicinally, in times of food shortages, the leaves can be cooked and eaten but they do have an unpleasant bitter taste. Make sure to eat them only in moderation because of the potential toxicity of the plant. Overall while the plant may be considered a nuisance by some there are many beneficial uses to be found for the Tree of Heaven. It is clear why in other areas of the world the tree is prized.
You may also like: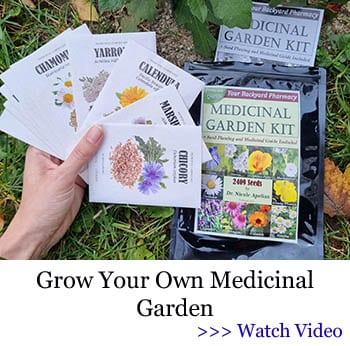 25 Little Known Medicinal Uses for Tree Bark
How to Make Bark Bread from a Tree that Grows on Almost Every Street in America (Video)
10 Trees Everyone Should Know and Why