How To Make Your Own Raspberry Vinegar
Raspberry vinegar is a healthy condiment that is a great way to spice up a dish. You can use it on salads, in marinades, on roasted vegetables, and add it to stir-fry sauces. I will share some other recipe ideas at the bottom in case you don't use vinegar often.
This raspberry vinegar has a multitude of medicinal and health benefits, from controlling blood sugar levels to helping with weight loss to fighting migraines and headaches.
The Benefits Of Raspberries
Raspberries are very nutritious, plus have the added benefit of being delightfully tasty. Despite them being sweet they are still low in sugar (1 teaspoon per cup).
Here are some of the nutritious elements they contain: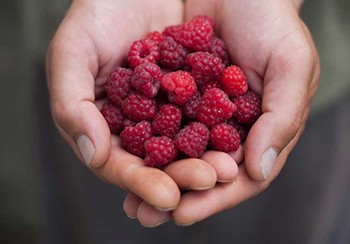 Vitamin C – essential for so many vital bodily functions including absorbing iron, and having a healthy immune system.
Vitamin E – promotes healthy skin and is an antioxidant.
Vitamin K – is required for blood clotting and helping wounds heal. It also helps maintain healthy bones.
Fiber – is needed to support a healthy digestive system and can aid in losing weight.
Folate – an essential nutrient that helps in the production of healthy red blood cells.
Flavonoids – are antibacterial, and have anti-inflammatory properties.
Here are some medical conditions raspberries can protect against and/or help treat: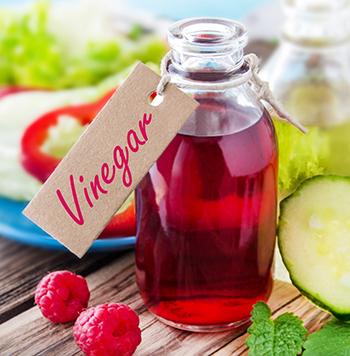 High blood pressure – help lower blood pressure thanks to the antioxidants.
Heart disease – may help prevent it or slow it down by suppressing inflammation and due to important phytochemicals.
Diabetes – with their low glycaemic index they can help lower blood sugar levels.
Arthritis – can help in both preventing the onset of arthritis and reducing its symptoms.
Alzheimers – the flavonoids improve brain health and slow cognitive decline.
Cancer – the high levels of antioxidants found in them help to prevent cancer.
The Benefits Of Vinegar
Vinegar is also very good for you and has the added benefit of being low in calories and contains next to no carbohydrates. Remember, you can use apple cider vinegar or white wine vinegar in this recipe.
Here are some of the health benefits of both apple cider and white wine vinegar:
Aid weight loss – studies have found that including a small amount of vinegar in your diet daily can stimulate weight loss. The acetic acid in these types of vinegar also helps keep you feeling fuller for longer and balances blood sugar spikes.
Diabetes – they help reduce blood sugar levels and lower insulin levels.
Control cholesterol – can lower total cholesterol but raise lipoprotein (HDL) cholesterol which is known as the "good" cholesterol.
How To Make Raspberry Vinegar 
To make this raspberry vinegar you don't need much in the way of ingredients or equipment but you do need some time. It will take two weeks for the flavors to mingle. It has 7 calories per tablespoon.
Equipment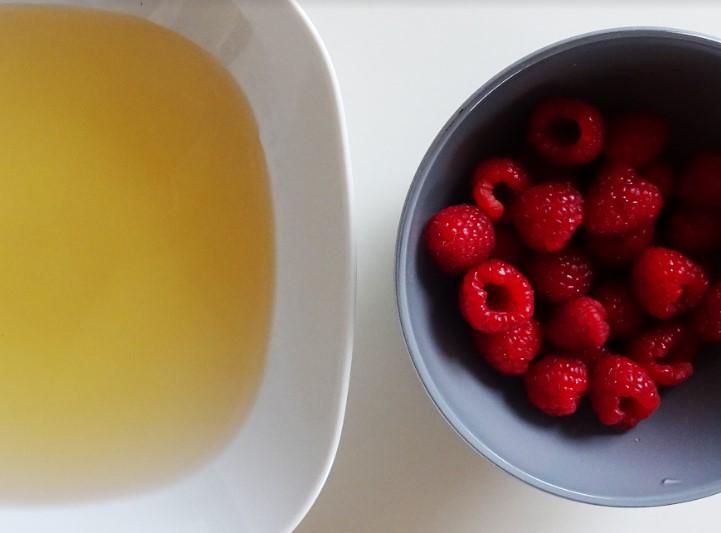 Glass jar or mason jar with a tight-fitting lid

Fine-mesh strainer

Bowl to strain the mixture into once ready
Ingredients
1 cup of raspberries

1 ½ cups of apple cider vinegar (or white wine vinegar)
Method
1. Wash 1 cup of raspberries carefully then place them on some paper towel until they are thoroughly dry.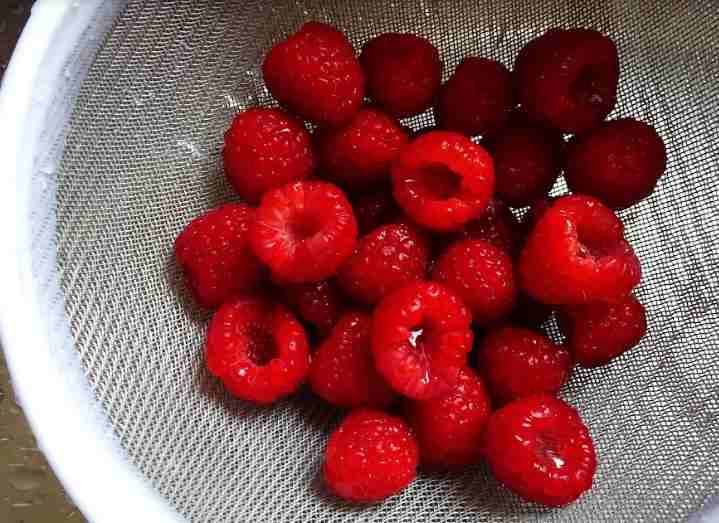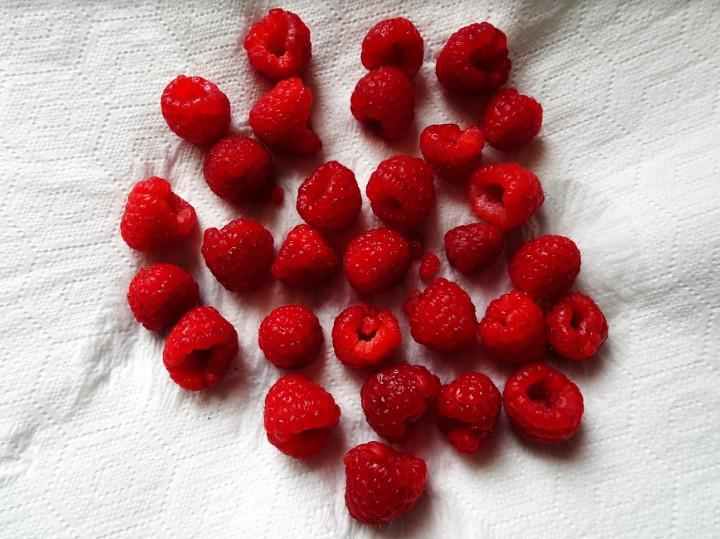 2. Put the raspberries into your glass jar.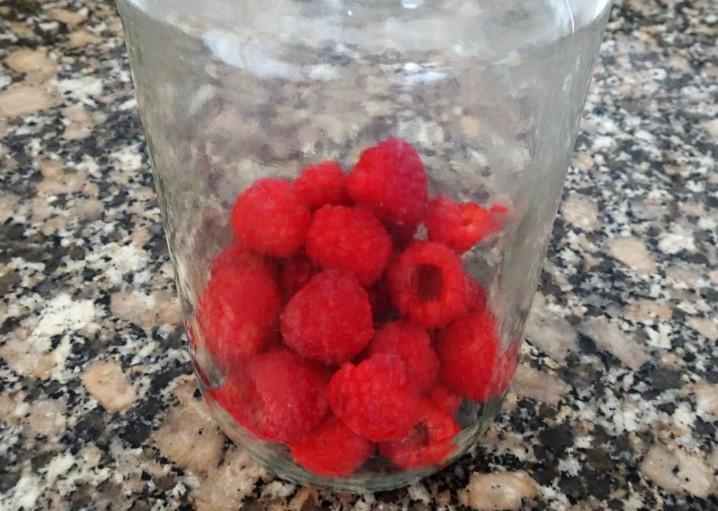 3. Pour 1 ½ cups of apple cider vinegar into the jar and close the lid tight.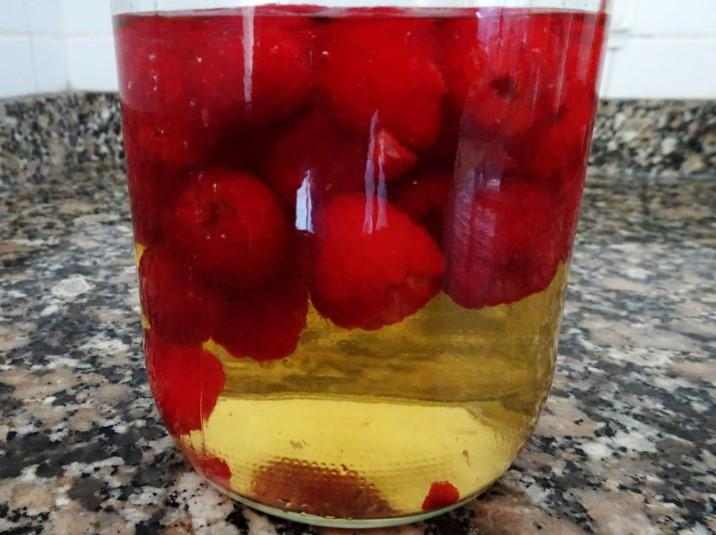 4. Leave your jar in a cool, dark place for 2 weeks.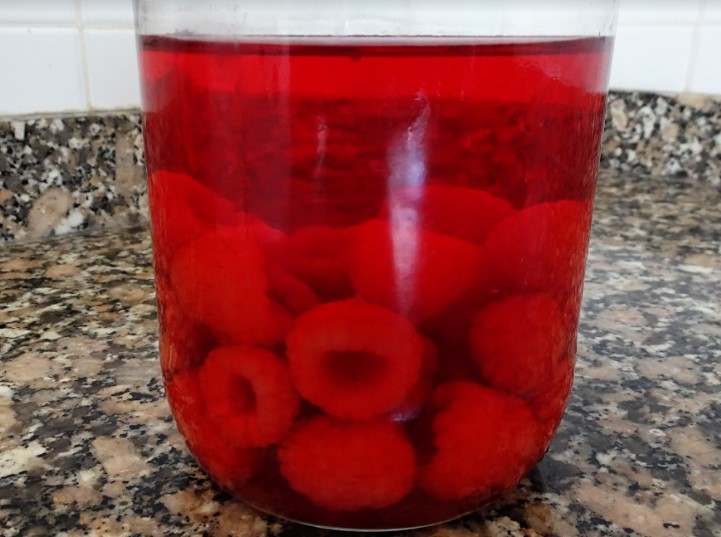 5. Strain your mixture and your raspberry vinegar is ready to use whenever you like.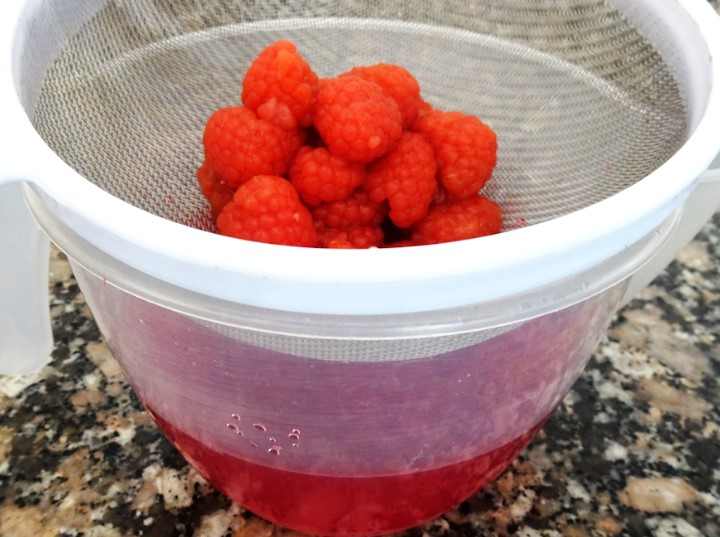 The raspberries will be very mushy after this process but so tasty. If you don't want to discard them you can eat them. They are very strong alone but you can try adding some to a salad and drizzling on extra virgin olive oil.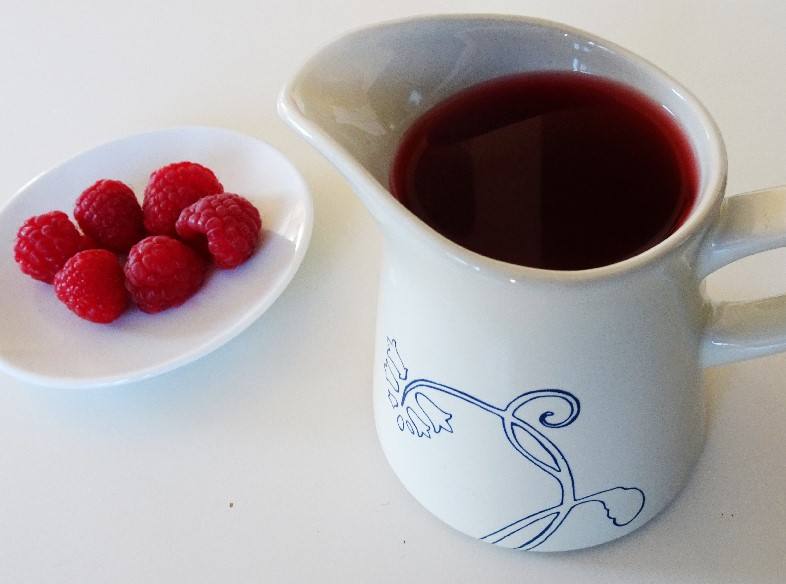 Store it in a glass jar with a tight lid, away from all light and heat. It will keep indefinitely, but at least for one year if stored properly.
Recipe Ideas To Try Your Raspberry Vinegar With
Salads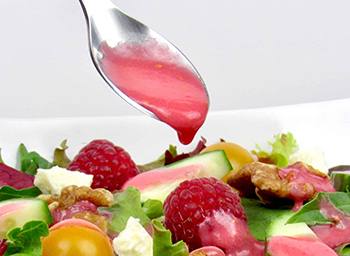 The most obvious and common way to use raspberry vinegar is on salads. It is tart and tangy so you don't need much to jazz up even the most humble of garden salads. You can mix it with extra virgin olive oil or pour it over straight.
Another option is to make a salad dressing by mixing plain yogurt and raspberry vinegar. This also tastes great with fruit salads because it balances out the sweetness of the fruit.
Roasted Vegetables
This is great with roasted veg too. Best of all, if you're trying to cut out salt or lower your intake this is so flavorsome, making it a great alternative because you won't feel as if you're missing out.
Simply cut up your veg and toss them with some raspberry vinegar and extra virgin olive oil and roast them as you usually would. You can also drizzle some over grilled veg.
Stir-fry
The tangy nature of the raspberry vinegar will liven up any stir-fry sauce. It can be mixed with a number of popular stir-fry sauces and herbs or spices including ginger, sesame seed oil, soy sauce, etc.
Marinades
When you use vinegar in a marinade it's not just for flavor. It helps break down the food so the marinade is absorbed more readily and evenly spread. It works well with many different flavor combinations but a healthy and tasty mix is extra virgin olive oil, apple cider vinegar, lemon juice, garlic, and parsley.
You can use your raspberry vinegar in just about any recipe that calls for apple cider or white wine vinegar.
You may also like: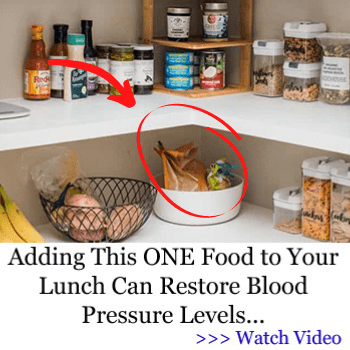 1 Cup Before Bed Shrinks Belly Fat All Night (Video)
DIY Colon Detox with Ingredients You Have in Your Kitchen Right Now
Homemade Juice For Blood Pressure