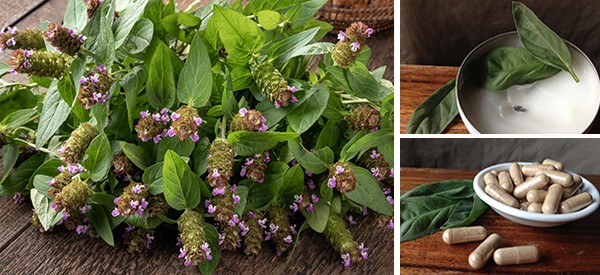 How to Make Your Heal-All Remedy
Prunella vulgaris, commonly known as heal-all or self-heal, is traditionally used all over the world by various cultures as a medicinal plant. Early Germans used it internally for throat infections, fever, and diarrhea and externally for wounds. Korean traditional medicine uses it for goiters and diseases that reduced kidney function. Chinese herbal medicine uses it to treat the gallbladder, liver, and swelling. Some North American tribes made a poultice for boils or brewed it into a weak tea for heart conditions.
Heal-All Modern Medicinal Uses
Animal and lab-based studies show that its modern medicinal uses are as broad as the traditional ones, providing evidence of its "heal-all" abilities; a testament to its common name. Below are just a few examples of why Prunella vulgaris can just about "heal-all";

Antiviral: A particular polysaccharide found in heal-all has been shown to inhibit the herpes virus (genital as well as cold sores) from binding and penetrating into host cells. It also significantly reduces the replication of the HIV virus.
Immune Booster: The same antiviral polysaccharides also trigger an immune response as a result of bacterial infections. These effects of heal-all have been tested against gingivitis and show promising signs to treat auto-immune diseases.
Anti-Cancer: The flavonoids found in heal-all have shown to reduce the size and weight of cancer growths and are currently used to treat thyroid, liver, and throat cancer.
Anti-Estrogen: Estrogen-based cancers and tumors, such as breast and cervical cancer, can potentially be prevented as well as treated with heal-all thanks to its ability to decrease estrogen and its receptor.
Anti-Insomnia: Lab tests show that the compounds mangiferin, rosmarinic acid and salviaflaside may be responsible for heal-alls ability to prolong sleep and improve sleep quality.
Anti-Inflammatory: Research on rheumatoid arthritis has shown strong anti-inflammatory properties. This research is supported by other studies that looked at inflammation associated with gingivitis, acne, and post-surgery healing.
Anit-Hyperglycemic: Heal-all has been shown to be able to reduce blood glucose levels but maintains a stable insulin level, which is ideal for treating diabetes.
Heart Disease: A small study indicated that it can help to inhibit the accumulation of fat in the arteries.
How to Apply Heal-All, Dosage, and Shelf-Life
Dosage will depend on what you are treating, how severe it is, and your method of application. Bear in mind that topical symptoms and conditions can also be treated orally with heal-all, for example, herpes and acne.
Heal-All Capsules

The dosage for heal-all in capsule-form can be up to 500 mg per week for adults. Grind the dried leaves and flowers into a fine powder to make it easier to fill the capsules.
The "00" size capsule holds about 735 mg of material. And the "0" size holds about 500 mg of material, according to The Capsule Connection.
Heal-all in the form of capsules is a convenient method for treating or preventing many of the conditions mentioned above. Store them in a dark, air-tight container for up to a year.
Heal-All Tea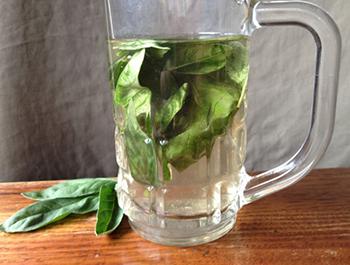 A teaspoon or two of fresh or dried leaves and flowers can be infused into a hot or cold tea for weekly acne treatment, or three times a week for severe acne.
The tea can also help to treat and prevent many of the conditions mentioned above when drunk once a day. A tea brewed from fresh leaves can also be used as a daily mouthwash to prevent or treat gingivitis. Dried leaves will last for 6 – 12 months in an air-tight container.
Heal- All Tincture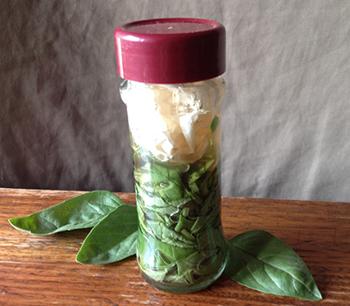 If using a heal-all tincture to manage herpes, immune issues, or tumors, then use vinegar in your tincture to dissolve and extract the polysaccharides and flavonoids. On the other hand, treating insomnia and inflammation requires an alcohol-based tincture to extract the appropriate compounds.
Firmly pack a third of a jar with fresh plant material and fill the remainder with either 40% alcohol or vinegar. Scrunch up a piece of baking paper and stuff it into the top to ensure that the plant material is always submerged in the alcohol/vinegar. Place the jar in the fridge for at least 2 weeks, shaking it every day or two. Strain and store it in the fridge for up to 2 years if everything has been sterilized. Take up to 6 ml of tincture per day; usually 2 ml, three times a day.
Heal-All Infused Oil
Heal-all infused oil uses a low-heat double boiler system to extract the healing compounds into a carrier oil over a number of hours (at least 3 hours, but the longer the better).
This infused oil is strained and then combined with beeswax to make a balm. This balm works well for arthritis, cold sores, and other wounds as needed and can be stored for at least 6 months.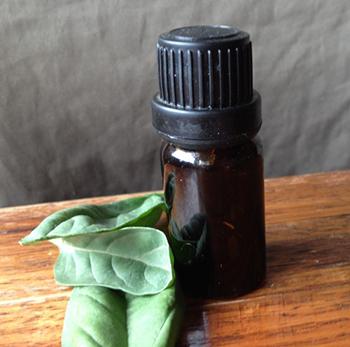 Heal-All Essential Oil
Prunella essential oil can be added to creams, balms, or lotions for arthritis and cold sores, or even to oil-infusers for insomnia.
The essential oil can be steam distilled out of Prunella but it requires large amounts of fresh flowers. The shelf-life for essential oil is usually over 2 years but it must be stored in amber glass.
Related: The Complete List of Essential Oil Substitutes 
Heal-All Poultice
The fresh leaves can be pulverized into a poultice for open wounds.
Fresh or cooked leaves and flowers can be added to any meal, but it considered slightly bland and bitter when eaten. Blend 3 – 4 leaves into a morning smoothie to cover the taste.
This plant is from the mint family (Lamiaceae) so it is edible in addition to being medicinal. This means it can be applied topically as well as ingested in order to benefit from its medicinal properties. While its slightly bitter taste can be reduced by cooking, this also reduces its potency. It grows and spreads easily, like all plants from this family, but doesn't have the same pungent, minty aroma. It can be dried, ground, and taken in pill form as a supplement or simply infused for a tincture or balm.
A Potent Herbal Trinity
Nicole Apelian: As someone with an autoimmune disorder, I need to be extra careful about not picking up a cold or influenza bug while out and about. This is why I always keep my Travel Pack with me whenever I am in public, traveling, or in a group. It contains three of my favorite herbal remedies: Usnea Lichen, Elderberry, and my All-Purpose (First Aid) Salve.
You may also like:
How To Make A Pain Healing Mint Salve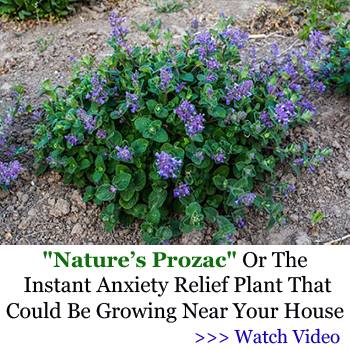 What Happens When You Take Expired Medications (Video)
How to Make Anti-Inflammatory Band-Aid Using Plantain