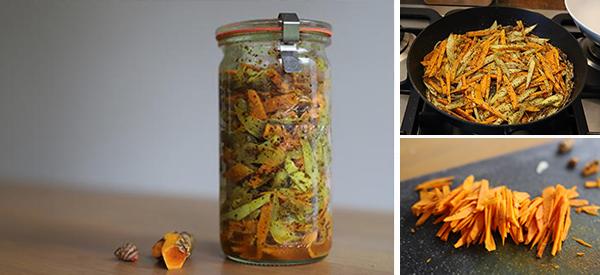 How To Make Medicinal Pickled Turmeric
In recent years, Ayurvedic cooking has taken the western culinary world by storm. Ancient India's traditional diet suddenly is the center of attention.  The main ingredient in this holistic culinary school is turmeric, which has been appreciated for centuries for its many health benefits.
Today, we take a deep dive into the spice. How has it been used in traditional medicine historically, and what does current clinical research reveal about it? From here, we'll try our hand at making an ayurvedic preparation of the spice: pickled turmeric.
Tumeric's Traditional Medicinal Uses:
Turmeric has long been revered for its medicinal uses. The root of a flowering plant, turmeric has been cultivated for over 4000 years. It was in the early Vedic culture that the plant was first put to use both as a culinary ingredient as well as a treatment for a range of illnesses.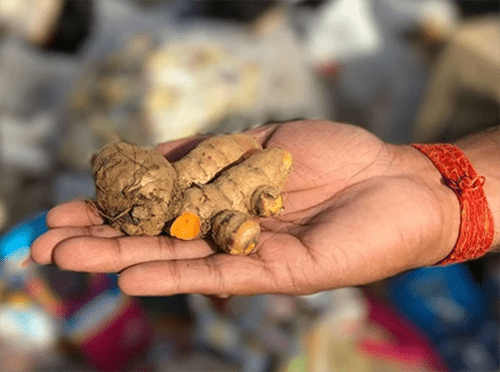 In Ayurvedic practice, turmeric is used to treat a host of maladies ranging from relieving abdominal pain and indigestion, to regulating menstruation, from reducing arthritic inflammation to treating respiratory conditions Ayurvedic medicine has been used for millennia and is still the most widely used medical practice in contemporary India.
Over the centuries, the root has also been adopted in medicinal preparations throughout South Asia. In Pakistan and Afghanistan, for example, turmeric powder is used as an antiseptic to clean wounds. In parts of Bangladesh, turmeric paste is applied to the skin as an antibacterial agent. Likewise, traditional Chinese Medicine uses the plant as a digestive aid.
Clinical Research of Turmeric:
Contemporary medical research also points to the strong antioxidant, anti-inflammatory, antimicrobial anticancer, and antiarthritic effects of turmeric. Recent research, for example, has suggested that an extract of turmeric prevents inflammation in humans by preventing the activation of dendritic cells. Likewise, research has pointed to the antimicrobial properties of the root; it has been shown to limit the growth of a range of histamine-producing bacterias as well as foodborne pathogens.
Its anti-cancer effects have also been studied. Turmeric has been shown to inhibit cell proliferation, including cancer cells, which has been studied in the context of skin, breast, oral, and stomach cancers.
The root also has shown promise as an anti-arthritic treatment. Studies have suggested that the root reduces joint inflammation as well as periarticular joint destruction.
With these possible benefits in mind, it is no surprise that health organizations such as the Cleveland Clinic give the go-ahead for the supplemental use of turmeric to help relieve inflammation ranging from arthritis to dementia, and ulcerative colitis.
How to Make Ayurvedic Pickled Turmeric:
Though it's typically used in powder form, fresh turmeric root is a popular ingredient in ayurvedic cooking, most commonly as a pickle.
Tangy, pungent, and a bit bitter, fresh pickled turmeric is usually served as a garnish alongside larger meals. The following is a traditional northern Indian preparation, which includes fresh turmeric root and green mango, seasoned with the South Asian spices fenugreek, fennel seeds, and brown mustard seeds. These ingredients can be found at any local South Asian food store, as well as through online vendors in the US.
*Turmeric has a very powerful yellow color and stains easily. Avoid transferring the color around your kitchen by using gloves when preparing the root*
What you'll need to start:

Supplies:
I pair latex gloves

1 8-ounce glass jar
Ingredients:
100 grams of fresh turmeric root

1 green mango

1 teaspoon fenugreek seed 

2 teaspoons fennel seeds

1 tablespoon brown mustard seed 

1 teaspoon salt

1 teaspoon of cayenne pepper

1/4 cup mustard oil

Juice of half a lemon

Yields: 350 grams (8-ounce jar) turmeric green mango pickle
Directions:
To start, you'll need to sterilize your glass jar. Though this isn't a real canning project, it is important to avoid extra bacteria which will cause quick spoilage. Fill a large pot with enough water to cover both your jar and lid. Bring water to boil, and once boiling, place the jar and lid inside. Let simmer for 5 minutes, then remove the jar carefully and set aside to dry.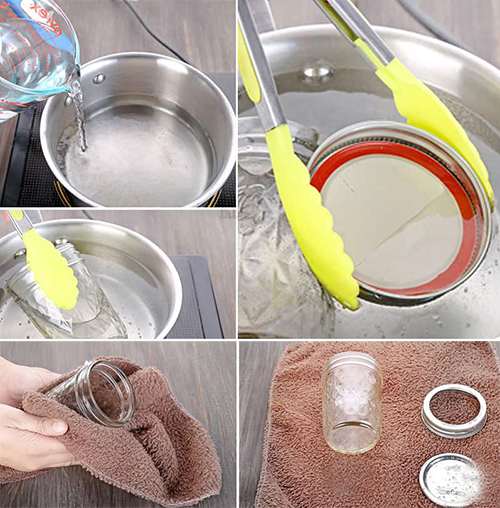 Next, prepare the turmeric root and green mango. Wearing latex gloves, carefully peel the turmeric root, being careful not to break it while doing so. Once peeled, slice it lengthwise into long, thin pieces (about 1/8 inch thick). Add the juice of half a lemon and set aside.

To prepare the green mango, first peel it, then slice it into long strips. Using a vegetable peeler, peel the fruit from top to bottom as you would a large sweet potato. Once peeled, hold the fruit upright, stem facing the ceiling. Cut a 1/4 inch slice from the bottom of the fruit to create a flat and stable foundation, then, holding the fruit with the narrow side towards yourself, start by cutting 1/4 to the left and right of the centerline, avoiding the large seed in the middle. Continue to cut all of the meat possible off of the seed. Finally, slice lengthwise into long-thin pieces (about 1/8 inch thick). Set aside.

Next, we will prepare the spices. First, combine salt, fenugreek, brown mustard, and fennel seeds, and cayenne pepper. Using a mortar and pestle, blender, or spice grinder, pulverize until the mixture becomes a coarse powder.

Next heat mustard oil in a large frying pan. When the oil begins to bubble, add spice mixture. Stir or swirl the pan for 30 seconds, or until combined.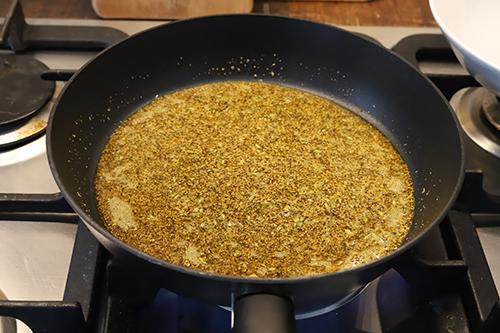 Add green mango & turmeric slices, stirring for 2-3 minutes to make sure that the spices are distributed evenly throughout the mixture.

Once spices are distributed evenly, turn off the heat and let the pickle mixture cool to room temperature, about an hour.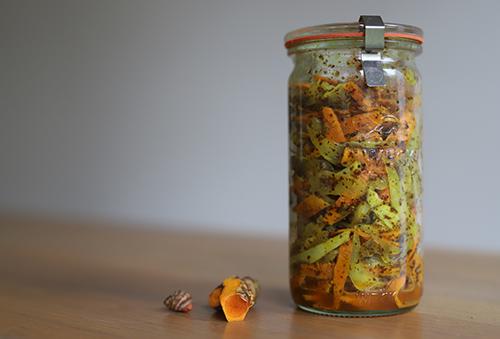 Once cool, with *very* clean hands, transfer the pickle mixture into your sterilized jar. Seal with the lid, and let sit 1-2 days in a cool, dry cupboard before refrigerating. Should keep 2-3 weeks in the fridge.

Eat freely!
You may also like: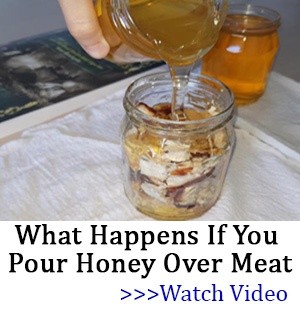 How To Make An Anti Inflammatory Herbal Jar (Pickled Purslane)
Add This "Unusual Nutrient" to Coffee or Tea, to Effortlessly and Fully Empty Your Bowels Every Single Morning (Video)
How To Make Your Own Probiotics
5 Herbal Antibiotics You Can Use To Fight Infection