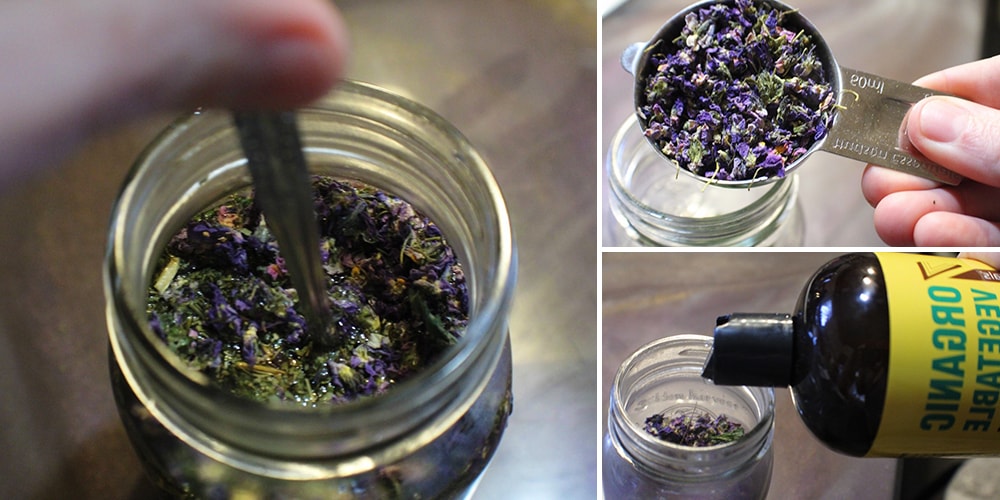 How to Make Herbal Tylenol
When most people get headaches, the first thing they usually do is reach for Tylenol (acetaminophen) or some equivalent of it. That's how most of us have learned to cope with headaches and minor aches and inflammations, but the question is whether it's helping or hurting us.
52 million Americans use an acetaminophen-containing drug at least once a week. Not only do many people overuse Tylenol and put themselves at risk of having liver problems, but even recommended doses of Tylenol have been found to be unsafe in various ways.
In this post, we will cover why you may want to consider making an herbal alternative to Tylenol. I'll share my tried-and-true herbal painkiller recipe.
Why Use a Natural Alternative
Liver Toxicity
Tylenol overdose is the second leading cause of liver transplants worldwide, and nearly half of those were unaware they were taking too much. As a society, we've become so used to taking over-the-counter (OTC) medications that often, we don't realize they already have acetaminophen in them, which can lead to an overdose.  However, even when taken as prescribed, Tylenol can cause other issues in the body. Tylenol is known to deplete glutathione levels, which is largely housed in the liver.
Emotional Problems
Many are unaware that taking this medication can dull the senses and cause you to lack empathy.  Tylenol dulls regions of the brain that signal pain – emotional and physical. One study specifically points to social pain, meaning Tylenol affects the ability to care about social situations and the world around. Researchers also found that acetaminophen reduced participants' guilt about making mistakes, according to a study published in the Journal Social Cognitive and Affective Neuroscience.
Gut Problems
Tylenol also affects the gut in multiple ways. Firstly, it affects the gut lining, making it easier for bacteria and other debris to penetrate and get into the bloodstream. It can also cause ulcers and bleeding in the intestinal tract.
Dangerous in Pregnancy
Tylenol is one of the only medications that is generally considered safe to take during pregnancy. But is it? New research shows that isn't actually the case.  Mounting proof now says that acetaminophen may disrupt development in the fetus, with possible long-term repercussions on the nervous system, reproductive organs, and genitourinary system, as well as causing lasting alterations in the microbiome.
Reproductive Issues
Tylenol is a known endocrine disruptor, which means it affects hormone production.  For example, it's been found to reduce testosterone production in males as well as the production of estrogen in females.
As an added downside, acetaminophen has been linked to allergic responses and other neurological impairments. Many "generally considered safe" adverse reactions have been reported with this OTC medication.  Many more, probably, than average people like you and I would feel safe around.
Natural Tylenol
Tylenol's ability to quell inflammation and reduce pain comes from both its anti-inflammatory properties, and its ability to alter pain receptors in the brain. It's also a fever reducer, which has contributed to its ability to address the part of the brain that regulates temperature.  But we have a plethora of both natural anti-inflammatory herbs and natural herbal pain relievers that can be used safely as an alternative. I've found that I only need three herbs to achieve the anti-inflammatory, fever-reducing, and pain-relieving effects of Tylenol: Feverfew, Viola, and Catnip.
Here's a brief overview of what the herbs do:
Feverfew (Tanacetum parthenium L) – is a powerful analgesic and anti-inflammatory agent.  Not only can it help relieve headaches and migraines, but it can help keep you from getting them as often. It also helps other pains, nausea, allergies and fever and is also antimicrobial.
I use my homegrown Feverfew for making remedies. To buy your Feverfew, I recommend this source.
Sweet Violet (genus Viola) – Many have no clue these little beauties are punchy in histamine reducing, anti-inflammatory, and pain-relieving properties.  They work especially well and fast for pounding migraines.
Catnip (Nepeta cataria) – It's not just for playing with cats—it's an anti-fever, pain reliever, cough remedy, body relaxant, sleep aid, digestive aid, and virus and germ killer. Besides treating cold and flu symptoms, it is a digestive and nerve aid, too. And as a diuretic, it produces perspiration, which helps eliminate toxins.
Herbal Tylenol Recipe
The following herbal tincture is a fantastic alternative to Tylenol and it's even safe for children after the age of 2. To make it child friendly, I tinctured the herbs in glycerin; however, you can also use alcohol or apple cider vinegar.
You will need equal parts (approx. 1/3 cup of each dried herb):
Dried catnip
Dried violet flowers
Dried feverfew
Scalding hot water
Organic glycerin
Materials:
A piece of cheesecloth
A ring or rubber band
Pint size jar
Making a glycerin tincture can be done in a couple of different ways.  For this recipe, we are using a ratio method.
Step 1. Fill the jar about a third to half full of our dried herbs (1:1:1 ratio), then add just enough scalding water to make them float.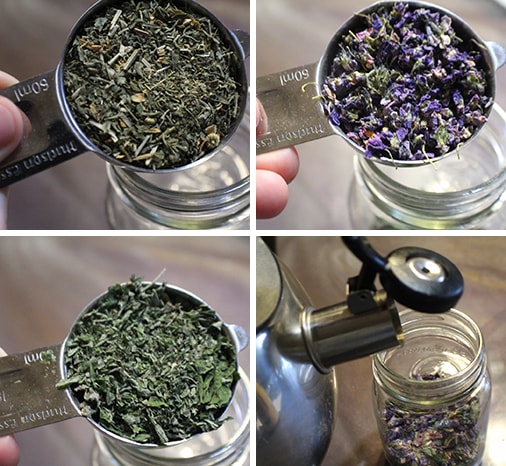 Step 2. Fill the jar the rest of the way with organic vegetable glycerin.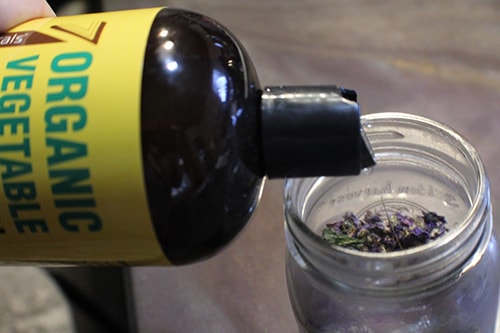 Step 3. Stir well.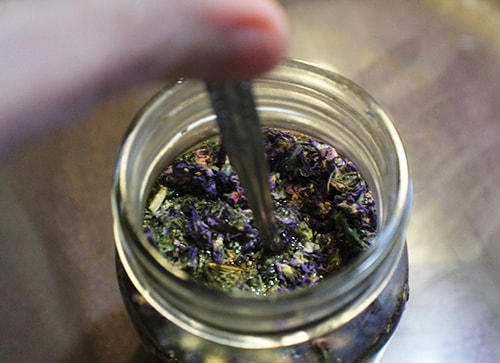 Step 4. Place the cheesecloth on top and secure with a rubber band or jar ring and place in a cool dark place for six weeks, shaking the jar regularly.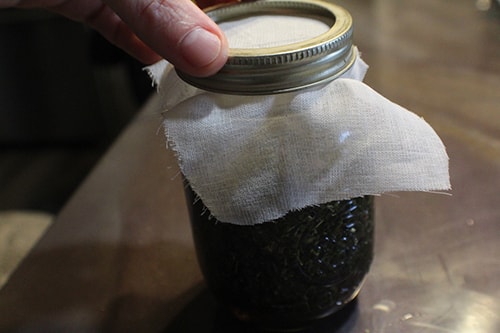 Step 5. Once your natural pain reliever is done, strain it and pour it in a dark dropper bottle.
How to Use
Adults can take up to 60-120 drops of this tincture with a bit of water to relieve headaches, pain, inflammation, and fever.  For children two years old and up, start out with 10-15 drops and work your way up to find the correct dosage for their size.  Allow at least 20 minutes between doses for it to work though it should work almost immediately to relieve pain.