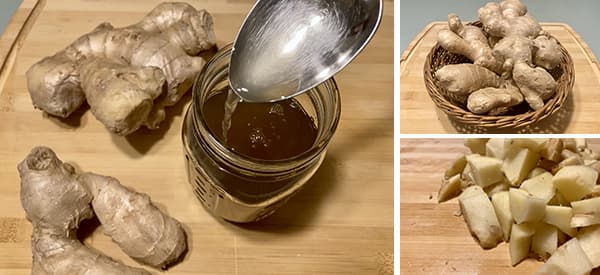 How to Make Ginger Syrup for Digestive Issues
Ginger (Zingiber officinal) is a powerful ally in both herbalism and culinary realms. It's a warming spice with a peppery bite over sweeter undertones. It is one of the most revered plant medicines. In China, there is documented use of ginger as a digestive supplement for over 2,000 years.
Today, ginger is commonly used as an at-home remedy for poor digestion or nausea. Ginger syrup is one of the most effective ways to reap the rhizome's benefits.
Ginger grows natively to southeast Asia. A perennial herb, it persists throughout the year with each individual plant spreading outward. Colloquially called a root, the edible pith is actually a modified part of the stem, called a rhizome. This bulbous, beige blob grows like an iris, spreading horizontally just under the surface of the soil. Every few inches, another flowering stalk will burst up toward the sun. Now that ginger has gained popularity as a spice and medicine, it is cultivated around the world.
Ginger Health Benefits

This spicy rhizome is one of the most well-known herbal remedies. Its effects on digestion and nausea have been well-studied, and its benefits for other body systems are becoming consistently more apparent.
Digestive Benefits
Ginger can help to soothe the stomach and intestines, and it can also help to reduce bloating. It is a great natural remedy for indigestion and can be used in many different ways. Gingerol is a phenolic compound found in ginger. Phenolic compounds are often the good stuff. These compounds are responsible for the bioactive properties of the plant. In the case of gingerol, it gives the plant both its characteristic spice and its digestive benefits. Gingerol affects gastrointestinal motility (the rate of digestion). Eating ginger after or with a meal will encourage efficient digestion.
Because it supports digestion, ginger's nutritive compounds are often used to treat nausea which is usually caused by slowed gastric motility. In a review of studies on the efficacy of ginger in treating morning sickness, this rhizome was found to be superior to placebos and equal when compared to over-the-counter medications.
Additional Health Benefits of Ginger
While the root is well-known for its digestive benefits, ginger also has properties that benefit other body systems. The nutrients in the rhizome have anti-inflammatory, antimicrobial, and anticancer properties. Studies have demonstrated that it supports cardiovascular health along with healthy weight management and respiratory disease.
Sugar vs. Honey
While the amount of sugar in a syrup extraction can feel frustrating for those of us who are health-conscious, it's a necessary part of the recipe. Sugar acts as a preservative
Using sugar or honey as a preservative, syrups make an effective herbal extraction. Making syrup at home has a few key benefits:
Increases the shelf life. Sugar is an effective preservative, and ginger syrup has a much longer shelf life than raw produce.
Maximize absorption. Distilling ginger into a syrup increases the bioavailability and digestibility of its beneficial phytochemicals.
⇒ Add This "Unusual Nutrient" to Coffee or Tea, to Effortlessly and Fully Empty Your Bowels Every Single Morning (Video)
Customizable Recipe. Making syrup at home gives you precise control over the extraction. You can choose how much sweetener to add and if you want to incorporate any additional flavors. In our suggested recipe, we throw in a cinnamon stick and some cloves to bring some warmth and depth to the syrup.
If you don't like eating much sugar and would prefer a natural sweetener, you can use honey instead of sugar. But you have a trade-off here. Heat denatures the anti-microbial and antioxidant properties of raw honey. However, heating the ginger syrup kills microbes and breaks down the sucrose in such a way that leads to a long shelf-life. If you choose to use honey, mix it in after you've done your ginger extraction. But if you need to store the syrup for a while, use sugar to increase the shelf life.
How to Make Ginger Syrup
Ginger syrup is convenient and simple to make at home. For the best results, use fresh ginger root (rather than dried). The peel of ginger does have some vital nutrients. If you can find an organic option, you can keep the peel on. If conventional ginger is your only option, it's better to remove the peel.
Use a spoon, convex side out, to peel ginger. It's extremely effective and reduces any risk of nicking your finger on a vegetable peeler or paring knife.
Materials
1 cup fresh ginger root, thinly sliced
2 cups water
1 cup sugar or honey
Optional flavors: cinnamon stick, whole cloves, star anise, cardamom pods
Method
Step 1. Combine Ingredients. In a small saucepan, combine the ginger (and other spices) with the water. If using sugar, add it now. Turn on medium-high heat and bring to a boil.
Step 2: Simmer for 30-45 Minutes. Reduce heat to low and simmer for 30-45 minutes until about half the water has boiled off.
Step 3: Strain and Cool. With a mesh strainer or colander and a second bowl, strain out the ginger pieces. Let it cool to room temperature. If using honey, stir in once cooled.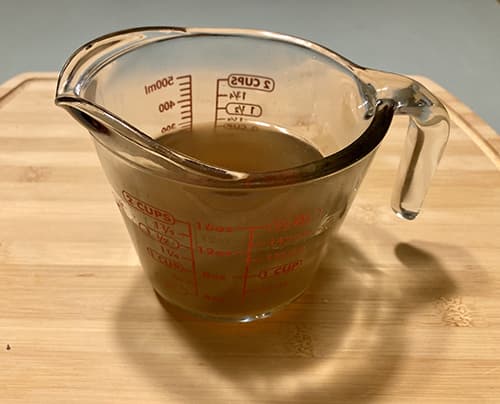 Step 4: Store. Pour syrup into a glass jar or bottle and store it in the refrigerator. It will last about one month.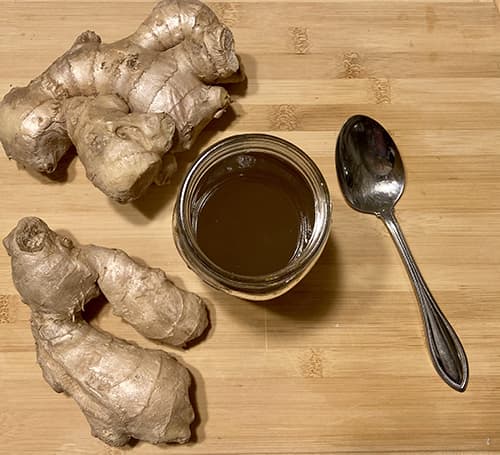 Ginger Syrup Uses
It's easy to find ginger teas, candies, and supplements in your local grocery. However, it's convenient and easy to make a simple ginger remedy at home. Ginger's delightful warming flavor makes it easy to incorporate into your diet. The best part of this herbal remedy is that it's absolutely delicious along with its health benefits.
You can sip it in a spoonful or stir the syrup into a cup of tea. It's the perfect digestif to quell an upset stomach or provide relief when you feel nauseated. Even if you don't feel sick, taking a serving after dinner will improve digestion. For a peppy pick-me-up, stir a spoonful into some bubbly water for a DIY ginger ale.
You may also like: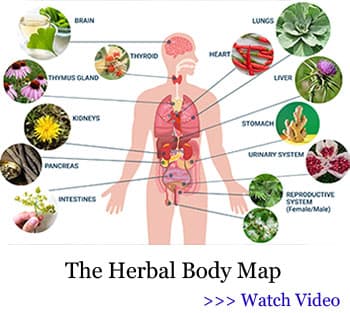 The DIY Turmeric Tonic That'll Help You Conquer a Cold
No Prescription Needed! 10 Natural Antibiotics (Video)
Anti-Inflammatory Potato Juice