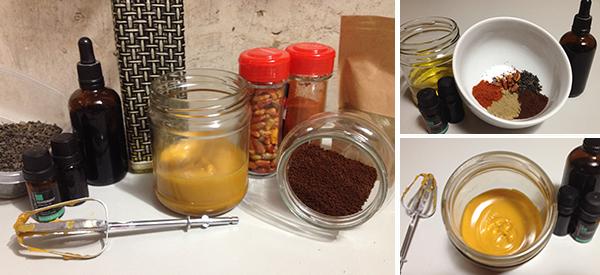 How to Make Fat Burning Cream at Home
When it comes to weight loss, the attitude towards body fat is starting to change thanks to a startling discovery on the three different types of fat; white, beige, and brown fat.
White fat stores any excess energy, especially sugars, usually around the belly and internal organs.
Brown fat burns energy to produce heat but tends to be limited to the neck and chest in adults.
Beige fat is white fat that is turning brown.

Brown fat actually contains blood vessels that transport oxygen and nutrients to it. Therefore, increasing your circulation feeds more energy into the brown fat which may subsequently increase the amount of energy that you burn as opposed to storing it in the white fat.
Some health experts suggest it may be possible to stimulate brown fat and encourage white fat to transform into beige fat, although testing on humans is somewhat limited to certain demographics, often with very small sample size.
Despite the small human sample size, research performed on rats and human tissue in the lab shows the chemical pathways and various other complex mechanisms that our body uses to burn and convert fat which has enabled scientists to test which compounds perform better.
Fat Burning and Converting Plants and Ingredients
Caffeine stimulates the production of a type of adrenaline that triggers our bodies to break down fat. It also reduces the accumulation of fat, increases circulation, boosts your metabolism, and stimulates hair growth. Most products tend to have a 3% concentration of caffeine in them.
It is suggested that the combination of caffeine and the tea catechins found in green tea work together to oxidate and burn fat, which produces heat and stimulates circulation. It was found to decrease white fat in mice.
Capsaicin and capsinoids are found in hot and sweet peppers such as chili and cayenne peppers. These alkaloids can activate brown fat and assist with the transformation of white fat into beige fat.
Menthol, found in mint, activates a receptor that is sensitive to cold. This receptor is also found on the surface of fat cells and studies have shown that menthol can trigger brown fat to produce heat as well as promote beige fat formation.
The roots of white hellebore contain resveratrol. This compound is the building block that basically signals white fat to eventually turn into brown fat.
Rosemary and Hercules' club (Zanthoxylum clava-herculis) were both shown to increase micro-circulation and may be beneficial for cellulite treatment.
Cod liver oil is a fantastic source of vitamin A as well as vitamin D and Omega-3. Vitamin A helps to thicken the skin, stimulate collagen, and gives your skin a firm, plump texture. Cod liver oil is readily absorbed by the skin and helps to activate brown fat and is strongly linked to the development of beige fat. It's a viable alternative to retinol which is a common ingredient in most fat-burning creams which can result in UV sensitivity. There are also odorless options.
Ingredients:
5 teaspoons of coffee grounds
1 teaspoon of green tea leaves
1 teaspoon of chili powder
1 teaspoon of cayenne pepper
¾ cup of
high absorption carrier oil such as olive or soybean.
1 ounce (28 g) of beeswax
5 tablespoons of white hellebore root powder
1 tablespoon of matcha green tea powder
1 tablespoon of cod liver oil
10 drops of mint or peppermint essential oil
10 drops of rosemary essential oil
Method:
Place the ground coffee, green tea leaves, chili, cayenne pepper, and carrier oil into a jar and set the jar in a pot of hot water (100 °F). Allow the herbs and spices to infuse into the oil for at least 3 hours (the longer, the better).
Strain the infused oil, which should measure approximately half a cup. Pour it back into a glass jar that is big enough to fit a beater or whisk and place it back into the hot water (140 –150 °F).
Add the beeswax and stir until it has melted. Test the consistency with a cold spoon. Then remove the jar from the hot water and allow it to cool for 10 minutes, then SLOWLY add the white hellebore root powder and matcha powder (if available) while beating or whisking the mixture until it becomes silky and creamy (about 5 minutes). Wait another 10 minutes for it to cool further and then stir in the cod liver oil and essential oils.
Application:
Apply liberally to thighs, belly, hips, and other target areas. Avoid applying near the eyes due to the peppers.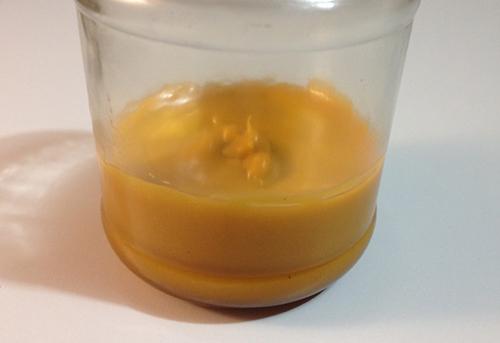 Comments for Succes
Topical treatments have significantly higher absorption rates through the skin when hair is present. Studies have shown that many beneficial compounds, including caffeine, can be transported deeper and quicker into the skin via the hair follicle and subsequently, closer to the fat layer underneath.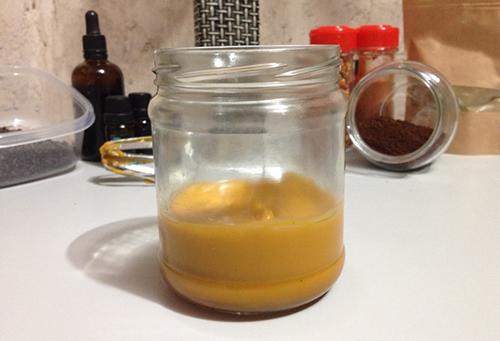 Add any of the ingredients listed above to your diet. Many of them work just as well, if not better for fat burning when consumed. Turmeric is another great ingredient for fat burning and is best added to your diet instead of staining your skin and nails in a cream.
Technically it is possible to promote brown fat by spending an extended amount of time exposed to cooler environments, between 61 – 66 °F (16 – 19 °C). This is because brown fat is naturally activated by lower temperatures, however, some research has shown that a cold shower every day isn't enough time to accumulate brown fat; the most successful studies involved exposing participants between 2 – 8 hours a day!
This is certainly not a magical cream that burns fat in the blink of an eye. Most treatments require at least 6 months of use to see any improvements and the most successful studies on humans included a regular exercise routine and a strict diet.
You may also like: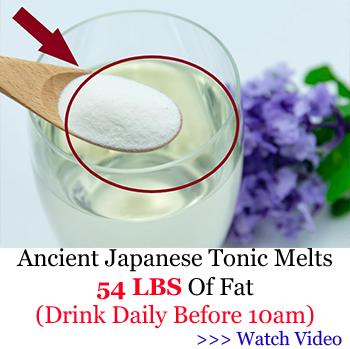 How to Make A Weight Loss Tonic
Add This "Unusual Nutrient" to Coffee or Tea, to Effortlessly and Fully Empty Your Bowels Every Single Morning (Video)
8 Best Essential Oils for Weight Loss
DIY Colon Detox with Ingredients You Have in Your Kitchen Right Now
If you liked our article don't forget to pin it!