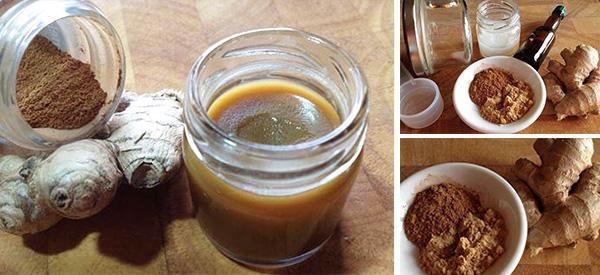 How to Make Cinnamon – Ginger Salve
Cinnamon and ginger are a perfect match, not just for their spicy taste and smell, but also for their medicinal properties. They make a dark, warming salve that heals and protects the skin.
Cinnamon for The Skin
Cinnamon has a small amount of vitamin K and trace amounts of vitamin E. Vitamin K assist with healing bruised skin, general skin discoloration, and maintaining elasticity. The protein responsible for blood clotting depends on vitamin K, so it can be a handy ingredient to stop bleeding in minor wounds. Vitamin E is a strong anti-oxidant that maintains the elasticity of your skin as well as reduces and repairs the damage caused by UV sunlight.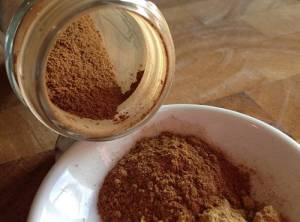 The main compound that gives cinnamon its distinctive taste and smell is cinnamaldehyde. The bark contains between 65 – 80% cinnamaldehyde, whereas the leaves only contain 1 – 5%. Cinnamaldehyde has been shown to dilate blood vessels and increase blood flow, which has numerous health benefits including reducing inflammation and accelerating healing. It is also a mild anti-bacterial.
Cinnamon also contains eugenol which is a strong anti-oxidant and therefore, a strong anti-inflammatory. Eugenol is a general anesthetic and anti-septic and can trigger cell death in skin cancer. Interestingly, the leaves contain a much higher concentration (70 – 95%) of eugenol compared to the bark (5 – 10%). So, if you're fortunate enough to have your own cinnamon tree, try infusing the dried leaves in a carrier oil to create the balm below.
Related: Similar to Morphine: The Best Natural Painkiller that Grows in Your Backyard (Video)
Ginger for The Skin
Ginger is another spice that is good for the skin in numerous ways, but primarily as a strong anti-oxidant and therefore a strong anti-inflammatory. The plant's roots and essential oil are packed with a wide variety of terpenes, many of which give ginger its various medicinal properties.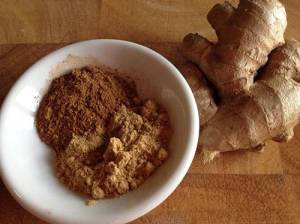 Ginger essential oil has been shown to be a strong anti-microbial, even against gram-positive and gram-negative strains that are resistant to prescription medication. Studies have shown that many of the compounds responsible for its anti-microbial properties can be easily extracted via a basic oil infusion, as per the instructions below.
Another active ingredient in ginger, shogaol, has been found to reduce skin irritations including rashes, scaring and itchiness. It also reduces the damage and oxidation caused by UV radiation to the skin.
Research on mice has shown that two active ingredients in ginger essential oil, gingerol and zerumbone, may be responsible for the reduction as well as prevention of skin tumors, most likely due to their strong antioxidative properties and zerumbones ability to metabolize certain enzymes.
DIY Cinnamon-Ginger Salve
The quantities below fill a small cosmetics jar (50 cc).
Ingredients
1 tablespoon of coconut oil or another type of plant-based oil that is solid at room temperatures, such as shea or cacao butter
1 tablespoon of olive oil or other vegetable oil that is liquid at room temperature
1 teaspoon of dried, ground cinnamon
1 teaspoon of dried, ground ginger
Approximately 0.1 ounce (3 g) of beeswax
OPTIONAL 10 – 15 drops of ginger or cinnamon essential oil.
Method
Place the coconut and olive oil in a glass jar and sit the jar in a pot of warm water (approximately 100 °F / 37 °C) and stir until the coconut oil has melted. Then add the cinnamon and the ginger to the oil and allow their compounds to infuse into the warm oil for the next hour. If you are using cinnamon sticks instead of ground cinnamon, the infusion will take approximately 3 hours. Give the mix a stir and check the temperature of the water every 10 minutes while it infuses.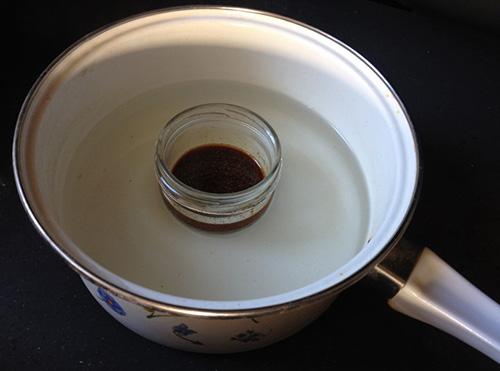 Remove the jar from the pot of water. I found there were too many floating particles to be able to simply decant off the oil, so for this remedy, first I strained the mix through a fine tea strainer into a cup, then I let it settle in the cup for about 2 minutes. Then I decanted off the oil into the cosmetics jar, leaving a small portion of oil with the remaining particles behind in the bottom of the cup.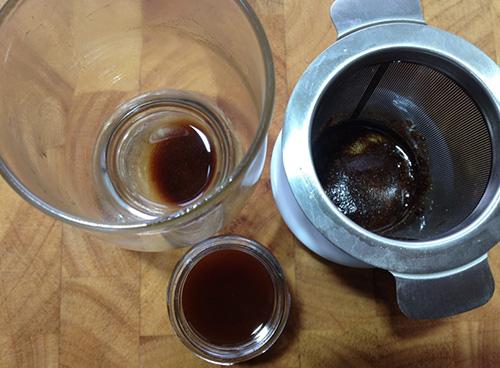 After straining and decanting the oil, you should end up with approximately 0.8 ounces (23 grams) of cinnamon and ginger infused oil. This infused oil can now be made into a soft salve. Increase the temperature of the pot of water to no more than 150 °F (65 °C) and sit the jar of infused oil back in it. Add the beeswax and stir until it has all melted.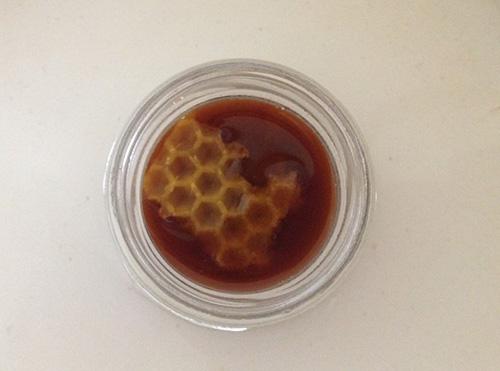 Test the consistency by dipping a cold spoon in the salve.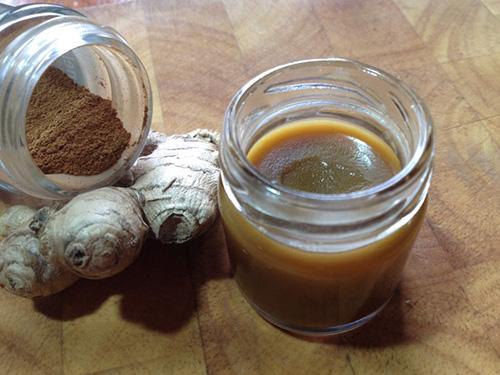 Remove the jar from the pot and allow it to slowly cool to room temperature to set. OPTIONAL: stir in the essential oil after you remove the jar from the pot.
Application and Shelf-Life
Apply as needed, especially for minor wounds or as a daily moisturizer.
Stored at room temperature, this salve will last 12 months.
You may also like:
The 'Superweed' That Saved Large Communities During The Great Depression (Video)
Homemade Anti-Inflammatory Golden Salve
Anti-Inflammatory Ginger Gummies