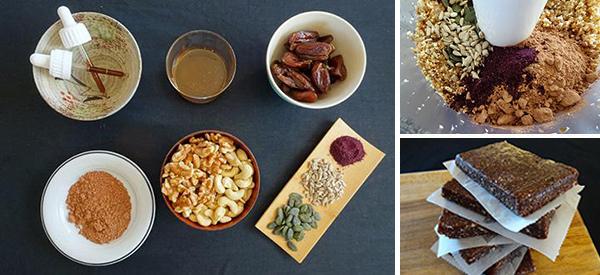 How to Make a Vitamin Bar to Increase Your Immunity
We all need a healthy immune system. If it's working as intended, you won't even realize that it's there. It's only when things go wrong and you get sick that you realize just how important it is.
There are a number of vitamins and nutrients you can take to boost your immunity, helping to fight off infections and diseases before they appear. A healthy diet is important and you can go even further by targeting your immune system with medicinal herbs.
I like to make vitamin bars because they are nutrient-dense. This means you can get a high concentration of the vitamins and nutrients you are looking for in a compact, easy-to-eat format.
How These Bars Help Increase Your Immunity
The ingredients in these bars form a nutritious blend that helps support the immune system. They have been selected to cover a wide array of essential vitamins and nutrients to increase immunity. Here are some of the main benefits of the ingredients used:
Bilberry powder – Bilberries are loaded with antioxidants, which help prevent damage to our immune cells. There can be up to 300 berries in one tablespoon of bilberry powder. Bilberries hold up to five times more Vitamin C than oranges. Vitamin C has a range of immune-boosting benefits, including the fact it helps the body produce white blood cells. 
Echinacea root extract – Protects healthy cells from infections and can help stimulate the immune system. 
Licorice root extract – Helps fortify the immune system by increasing levels of interferon, a key component for fighting off viruses. 
Nuts and seeds – Contain Vitamin E, which is used by the body to modulate immune function. Sunflower seeds are very high in Vitamin E, while walnuts have one of the highest levels of antioxidants among common nuts.
Zinc – Significant amount found in cashews and pumpkin seeds, it helps create immune cells that fight against diseases.
How To Make Immune-Boosting Vitamins At Home
While you can buy vitamin bars in health stores, I'm going to show you how you can make them simply in your own home. By doing it yourself you can save money (they are not cheap to buy) and control what ingredients go into them.
This vitamin bar recipe is easy to follow and no baking is necessary. However, you will need to leave the bars in the freezer for 30 minutes once you have made your mixture. This will help the bars to set. Preparation time is approximately 10 minutes.
Ingredients
4oz dried pitted dates

5oz nuts (I used half cashews/half walnuts)

1 heaped tsp bilberry powder

1 tsp echinacea root extract

1 tsp licorice root extract

1 tbsp pumpkin seeds

1 tbsp sunflower seeds

2 tbsp pure cocoa powder

2 tbsp honey



Equipment
You'll need the following equipment to make this recipe:
Food processor – This is essential to chop the dates finely and mix the other ingredients together.
Rectangular cake pan – Use a small metal pan because you will be putting your mixture into the freezer before cutting the bars. I used a pan that measured 10.5 x 7 inches.
Parchment paper – You will need this to line your cake pan and to separate the bars once you cut them.
Freezer – You will put the mixture in the metal cake pan into the freezer at the end of the process.
Instructions
Dates – Put 4oz of dried, pitted dates into your food processor and blend on high until you have a rough paste. You will see that it turns clumpy but has broken down into smaller bits and looks moister.
Nuts – Add 5.5oz of nuts to the food processor and blend until the mixture is fine and you can see that the dates and nuts look are evenly combined. I recommend using quantities of half cashews and half walnuts but you can swap either for another nut.
Final ingredients – Now you're ready to add the rest of the ingredients to the processor. Start mixing at low speed for 10 seconds then turn the food processor on to high speed. Once your mixture starts forming into a ball, it's ready. Using this method, you will have a slight crunch in the texture. If you would prefer a smoother bar you can add the sunflower and pumpkin seeds to the nuts, in the previous step.
Parchment paper – Line your cake pan with a piece of parchment paper. If it's a roll of parchment paper and you need to cut it yourself, make it nearly as large as you would an oven tray/sheet pan.
Mixture – Scoop your mixture out with a spoon and place it on the parchment paper in the pan. Press the mixture roughly with your hands so that it is evenly spread. It should be sticky as opposed to sloppy.
Fold paper – Fold the rest of the parchment paper over the mixture and press down firmly with your hands, getting it as even as possible. Use your fingers to get the mixture to spread to the corners of the pan.
Freezer – Keep the mixture covered with the paper and place your pan in the freezer for 30 minutes.
Remove and cut – Remove the pan and lift the parchment paper directly out with the mixture. Place this on a chopping board and cut the vitamin bars to the size you want (I cut 10 bars). They are now ready to eat. Unless you are sharing them, you will probably want to store some, in which case, follow the next step.
Cut paper – Cut the parchment paper into strips just larger than the size of your bars and use these to separate your bars in a storage container and keep them in the fridge. By separating the bars with a strip of paper, you will prevent the bars from sticking together and make it easier to remove them.
If you want to take an individual bar outside your home as a snack, they will now separate easily. Just lift one out by the paper divider and you can put it in a small container to eat later.
You may also like: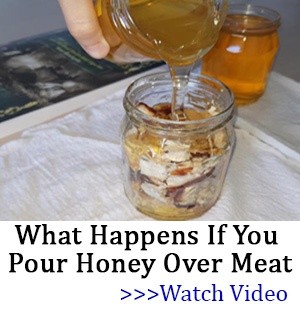 Dandelion Root Infused Honey for Immunity
Erratic Blood Sugar? Never Eat This Veggie (Video)
How to Make an Immunity Boosting Shot with Celery, Spinach, Ginger, Lemon, and Manuka Honey
How to Make Healing Herbal Honey