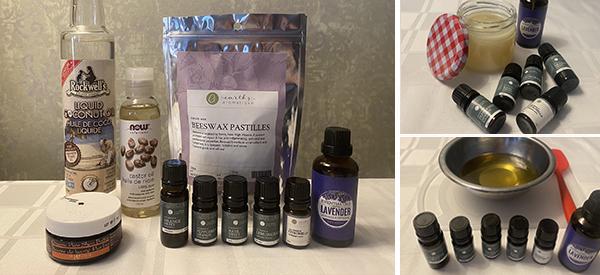 Homemade Anti-Mosquito Salve
Whether you are indoors or outdoors, you can never stay away from mosquitoes. While mosquitoes don't like winter and cool weather, you can still experience them during spring, summer, and fall. Summer is usually the peak of the mosquito season.
Because of this, most of us could not enjoy outdoor activities such as camping and hiking as much as we wanted to. That is why we need to arm ourselves with protection against these annoying insects.
Mosquito repellents are essential for outdoor events. There are many forms of repellents sold in the market today. There are electric killer lamps, patches, insect traps, and even ultrasonic plug-in repellents. However, the most common repellents are lotions, creams, and sprays that come in direct contact with our skin.
While skin repellents are truly effective, I am not a fan of such repellents because of the harmful chemicals they contain. Hence, I would always resort to my own homemade recipe for anti-mosquito salve. This recipe is very simple to do and contains all-natural ingredients. You do not have to worry about chemicals that are added because there are none.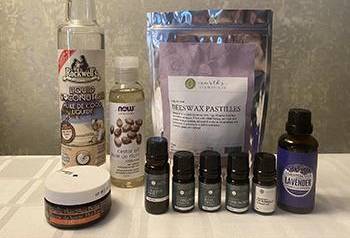 How to Make a Natural Anti-Mosquito Salve?
Ingredients:
¼ cup coconut oil
¼ cup beeswax pastilles
2 oz shea butter
2 tbsp castor oil
30 drops peppermint essential oil
15 drops lemongrass essential oil
10 drops sweet orange essential oil
10 drops lavender essential oil
5 drops basil essential oil
About The Ingredients…
Coconut Oil – coconut oil is a great base oil for most essential oils. Moreover, it is nourishing to the skin and contains polyphenols as well as fatty acids that make the skin healthier.
Shea Butter – shea butter is an added ingredient to make the skin more supple and soft. It can help soothe irritated skin, especially those that have insect bites already.
Castor Oil – castor oil speeds up the healing of mosquito bites. It also contains anti-inflammatory and anti-bacterial properties. It has been used as a natural insect repellent for hundreds – if not thousands – of years now. Moreover, mixing castor oil with other essential oils can maximize its healing and repelling properties.
Essential oils – the essential oils that I used in this salve are all effective insect repellents. Their scents, as well as chemical properties, repel not only mosquitoes but other bugs and insects as well. However, you should not use essential oils in their full concentration. It is important to dilute them in carrier oils, which is the coconut oil in this recipe, to make them safe for use. Also, be aware that some people may have allergic reactions to some essential oils. Thus, it is important to put proper labels on every recipe that you make to serve as a warning for those who will use the salve.
Steps:
Mix coconut oil, beeswax, shea butter, and castor oil in a heat-proof container. If you have a double boiler, you can make use of it. If not, you can make your own makeshift boiler by using a stainless bowl (like what I did here), or a mason jar.
In low-medium heat, boil water. Place the heat-proof container on the water to melt the ingredients. Once melted, remove the mixture from heat.
Set aside and let it cool slightly. Add the essentials oils once the mixture has cooled 50%. The reason for this is to preserve the efficacy of the essential oils. Since essential oils cannot withstand heat, mixing it with the beeswax mixture while hot will destroy the natural components in it. Hence, it is best to let the mixture cool off a bit prior to adding the essential oils.
Transfer to a mason jar, glass jar, or tin can. Let it cool and harden. This recipe produces approximately 4 oz of salve. So, prepare a container enough for 4 oz.
Label the container with the name of the salve, the date, and the ingredients used. This is to avoid confusion among all of your other salves. The date will also give you an "expiration date." This salve will last for 6 months to 1 year if stored correctly in a dry and dark place. Meanwhile, the ingredient label will help you remember what you put into the mosquito salve. It will also alert you and other people should someone be allergic to one of its components.
How to Use It?
This salve is strictly for external use only. Simply rub the salve on your skin to keep mosquitoes – and other bugs – away. However, you should not apply it near your eyes, nose, and mouth. People who have sensitive skin might find some of the ingredients such as lemongrass, peppermint, and citronella strong. However, you can always adjust its content for a milder salve.
Moreover, this recipe is not recommended for pregnant women because it contains basil. Basil may cause contractions. You can remove basil from this recipe should you want to make an anti-mosquito salve for pregnant women. It should also not be used for infants and children since their skins are sensitive, and some of the ingredients such as citronella, sweet orange, and lemongrass are not advisable for little kids.
Now that you know this amazing and effective anti-mosquito salve, I truly hope that you will be able to enjoy outdoor (and indoors) activities more often. Mosquitoes are annoying, but we can get rid of them using safe and natural methods such as this salve!
You may also like:
DIY Mosquito Trap That Really Works!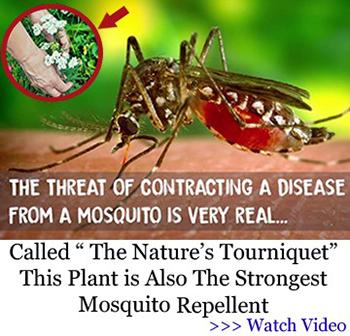 The 'Superweed' That Saved Large Communities During The Great Depression (Video)
How to Make Mosquito Repellent at Home