The gallbladder is a tiny, but oh-so-important part of this system. As with any well-balanced system, if one of the delicate parts gets thrown off, it can make you feel a bit off. Gallstone build-up can be a cause of a poorly functioning gallbladder. A gallbladder cleanse can flush the gallstones away and be a valuable reset to your gallbladder. Here, we explore why gallstones form and how a gallstone flush routine works.
What Are Gallstones?

Gallstones—medically called Cholelithiasis—are small, hard particles that form in the gallbladder. Composed of cholesterol and bilirubin, they can be as small as a grain of sand to the size of a golf ball! Sometimes, they pass unnoticed, but these stones can obstruct the normal flow of bile from the gallbladder to the small intestine. In this case, the gallstone clogs the bile duct of your biliary tract. Normally, this duct should release bile into your small intestine, so getting clogged can not only be painful but hinder digestion. More serious gallstones cause folks to head to the ER to have them surgically removed.
⇒ Use This Root to Make a Healing Lemonade for Your Gallbladder (Video)
Symptoms of Gallstones
Most people don't even know they have gallstones. In more mild, chronic cases, gallstones can lead to bloating, intense gas, nausea, or diarrhea. More commonly, you'd feel these symptoms after meals. Gallstones can also result in acute issues, sometimes called gallstone attacks. In these cases, common symptoms of gallstones include:
Abdominal Pain: One of the most common symptoms is a sharp, cramp-like pain in the upper right part of the abdomen.
Nausea and Vomiting: Gallstones can cause nausea and vomiting, especially after consuming fatty foods.
Indigestion: Difficulty digesting fatty foods, along with bloating and gas, can be indicators of gallstones.
Jaundice: In some cases, gallstones can block the bile duct.
Gallstones can be mildly disruptive or incredibly painful. In any case, routine flushes can prevent gallstones from building up in your system.
How a Gallstone Flush Routine Works
A gallstone flush routine is a natural approach to remove gallstones and improve gallbladder health. To flush gallstones, there are a few different practices, but they often involve drinking oil, some fruit juice, and potentially other ingredients to cleanse your biliary tract. These ingredients stimulate the gallbladder to contract, causing your system to expel the gallstones. While this approach is not a guaranteed solution for everyone (and can be rather uncomfortable), it can be an effective way to support gallbladder health and potentially alleviate symptoms of gallstones.
In our process, we use the following components:
Hydration: Adequate water intake is crucial for a successful flush routine. Staying well-hydrated helps the gallbladder function optimally.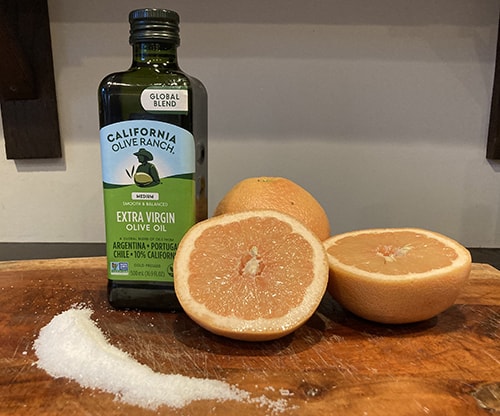 Grapefruit Juice: Grapefruit juice contains citric acid, which helps dissolve gallstones, making them easier to flush. Additionally, drinking straight olive oil isn't the most appealing, so adding grapefruit juice makes the olive oil easier to get down. (note: do not drink grapefruit juice if you're currently taking medicine)
Olive Oil: Since bile helps process fats, consuming olive oil can stimulate the gallbladder to contract and release bile, pushing out gallstones.
Epsom Salt: Epsom salts relax the gallbladder and bile ducts, making it easier for gallstones to pass.
DIY Gallstone Flush Routine
This gallbladder cleanse works best when you can allocate two days for this process. It's essential to abstain from any medication or non-essential vitamins during this cleanse, so check with your medical provider to make sure this cleanse will be safe for your specific situation. We've broken the steps for this cleanse into two days, so try to follow the process as close to the provided times as you can. The schedule gives your body time to process the Epsom salts and increases your chances of passing gallstones.
Day 1: Preparation
Morning: Begin with a no-fat breakfast and follow it up with a no-fat lunch. Do not consume any food after 2:00 PM.
2:00 PM: Prepare a solution by mixing 4 tablespoons of Epsom salt with 3 cups of water. You can improve the taste by adding a dash of vitamin C. Chill this mixture in the refrigerator to make it easier to ingest.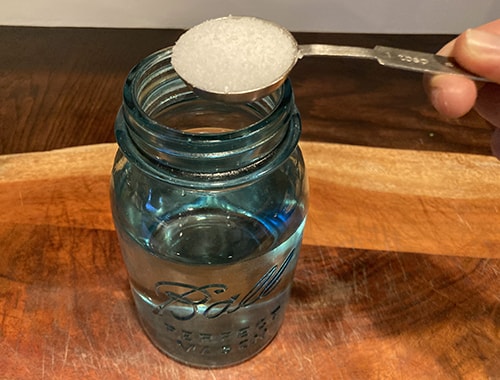 6:00 PM: Consume one serving (¾ cup) of the cold Epsom salt solution.
8:00 PM: Ingest another serving (¾ cup) of the cold Epsom salt solution.
9:45 PM: Get ready for the final phase. Pour ½ cup of olive oil into a pint jar. Combine it with freshly squeezed ¾ cup of grapefruit juice. Seal the jar securely and shake vigorously until the mixture turns watery. Ensure you've visited the restroom and completed any necessary tasks before this step. Timing is crucial for the upcoming phases.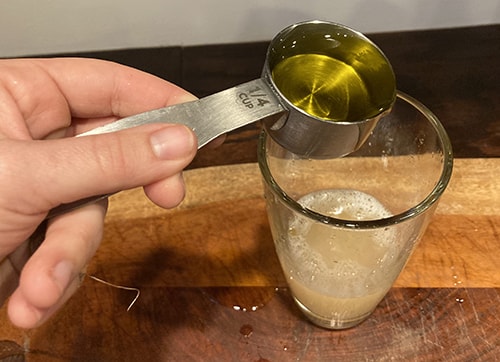 10:00 PM: Consume the olive oil and grapefruit juice mixture. Drinking it with a straw can make it easier to go down. Aim to finish it within 5 minutes, and do not take longer than 15 minutes. Immediately lie down after consumption to optimize the liver cleansing process. Try to stay as still as possible, aiming to fall asleep.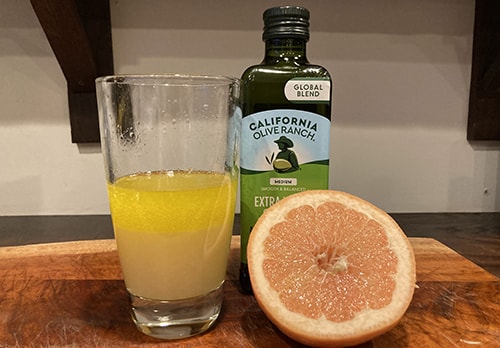 Day 2: The Morning After
After 6:00 AM: When you wake up, take the third dose of Epsom salt. If you wake up feeling unwell, delay taking the third dose of Epsom salt until you feel better.
Two hours after waking: Take the fourth dose of Epsom salts Then, wait an additional two hours before consuming any food.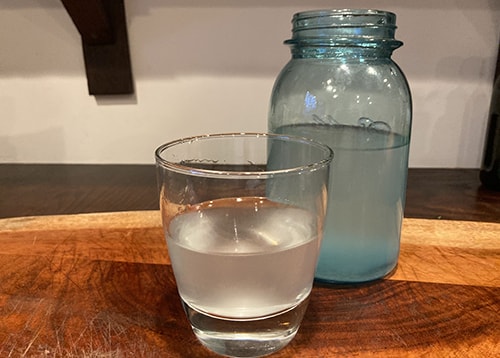 Food Intake: Start eating light, easily digestible foods like fruit or juice. For example, if you wake up at 6:00 AM, avoid regular solid meals until noon. It's common to experience diarrhea the morning after the cleanse; this is a typical side effect. You may even observe gallstones in your stool, identifiable by their green or tan color. Consider counting these stones and keeping a rough estimate of their number.
Before starting any gallstone flush routine, consult with a healthcare professional to ensure it is safe for your health circumstances. Be aware that while some individuals have reported success with these routines, scientific evidence of their efficacy is limited. Nonetheless, these approaches can be a complementary way to support gallbladder health and alleviate symptoms associated with gallstones.
Furthermore, maintaining a healthy digestive tract will help you feel more energized and clear-headed as your body uptakes nutrients and processes waste. I love finding ways to reset my digestive tract, and this gallstone flush helped rejuvenate my system! Let us know if you try my gallstone flush routine and how you feel after.