Forage These Spring Edibles Before They're All Gone
Spring has been in full swing, and with that comes a wonderful surge of new foraging ingredients for those of us who love to cook with spring edibles!
While the spring season has been abundant, it is not over yet and there are still so many spring edibles available to forage and plant varieties available for wild harvest.
Spring is the time of year for fresh salad greens, tasty spring flowers and shoots, medicinal plants, and a few edible mushrooms. This list will help you get started on your spring foraging adventure!
Even if you're not a forager or wild gardener, the chances are you'll still encounter wild plants to gather in your local area, and it's never a bad idea to learn about the plants you might see in late spring, where you can find them for harvesting and ideas on what you can do with them once you have them!
Let's See what's still available and what we can do with them!
Chickweed
Chickweed (Stellaria media) is a tasty green that starts to grow in early spring and flourishes throughout the season.
In some milder states, it will even grow successfully throughout winter, however, when the weather warms up significantly, the chickweed will die back quite quickly.
Where To Find Chickweed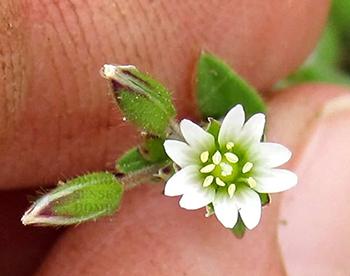 Chickweed is a flowering plant found throughout North America.
Its flowers can be seen growing in open sunny habitats, at elevations between sea level and 12,000 feet.
Chickweed plants are frequent in the West but infrequent in the Southeast.
Western chickweeds have flowers that are larger than those found on Eastern varieties of the herb.
You will be able to forage this plant in late spring so be sure to get it while you can so that you can add this delicious edible plant to your salads!
Related: The Complete Map of Edible Plants: Find Out What You Have in Your Area! (Video)
Best Recipe For Chickweed: Chickweed Pesto
Ingredients:
4 handfuls of freshly foraged chickweed
1/2 cup of cold-pressed olive oil
1/3 cup of pine nuts
1/3 cup of parmesan cheese or substitute
1/4 cup fresh cut chives
3-5 garlic cloves
2-3 tablespoons of fresh lemon juice
3/4 teaspoons of turmeric powder
1/2 teaspoon of salt flakes
½ teaspoon of black pepper
Combine all the ingredients in a pestle & Mortar.
Grind until smooth.
Nettles
Stinging nettle (Urtica dioica) can be found in the springtime, and it is so versatile when it comes to cooking with them!
The harvesting requires a pair of gloves, but you'll find them pretty easy to locate in most places in the USA and Canada.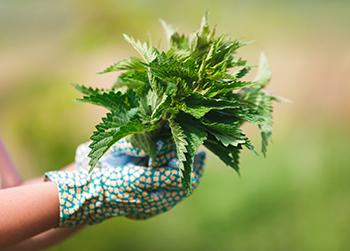 Nettles are best eaten when they are young and tender so mid to late spring is when they're in their seasonal prime.
As a bonus, nettle packs are full of vitamins and minerals and they are hailed as one of the best wildly foraged foods for health! Once cooked through, they lose their sting.
Where To Find Nettles
The stinging nettle is a common plant found in the USA and Canada that grows in gardens, hedgerows, and many other habitats.
It prefers damp and fertile soil and it is great at colonizing areas that have been touched by human activities, such as areas of agriculture or building developments.
Related: Plant Identification Guide – 400 Wild Plants That You Can Forage For (Video)
Best Recipe For Nettles: Sweet Nettle Tea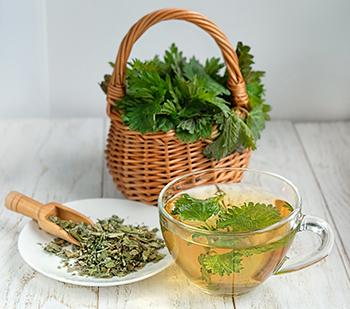 Put 4 big bunches of nettles in a large saucepan
Add enough water to cover the nettles
Add agave or honey to taste – this is optional
Put the pan on the hob and bring to a boil
Simmer for 15 minutes.
Taste the tea and add more agave or honey if needed.
Garlic Mustard
Garlic mustard (Alliaria petiolata) is a prolific plant that can sometimes be considered invasive which means you can harvest as much as you want when you find it!
As the name suggests, it has a strong and wild garlicky flavor that can be muted somewhat by blanching, however, some people prefer the strength of flavor as it means a little goes a long way in terms of flavor.
Where To Find Garlic Mustard
Garlic mustard has been reported to be in areas throughout the northeastern U.S. and scattered localities in the Midwest, Southeast, western states, and Alaska.
It occurs mainly at forest edges, floodplains, or along roadsides or disturbed lands that are not acidic soil types.
The garlic mustard flower is a beautiful, short-lived plant. Its delicate purple and white petals are only around for about two months of the year: usually from early April to late June.
Best Recipe For Garlic Mustard: Aromatic Sauteed Garlic Mustard Leaves
Ingredients:
2 pounds of Uncooked mustard greens
2 tsp, extra virgin Olive oil
4 tsp of minced garlic
4 tsp, fresh, minced Ginger root
1 cup of vegetable broth
¾ tsp of Kosher salt
1 tsp Rice wine vinegar
3 medium, sliced Uncooked scallions
2 Tbsp, toasted Sesame seeds
Wash greens and remove stems from the leaves.
Slice the leaves into thin ribbons and dice the stems
Heat the olive oil in a sauté pan over low heat.
Add garlic and ginger stirring, to infuse the oil with flavor, for about 1 to 2 minutes.
Add the diced stems and broth to a pan stirring a few times, until slightly softened, takes about 3 to 5 minutes.
Add the garlic mustard leaves; cover and leave until bright green, which can take about 5 to 8 minutes.
Stir in the salt, vinegar, and scallions
Sprinkle with sesame seeds
Morel Mushrooms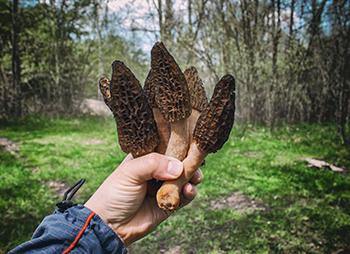 Morels (Morchella esculenta) are one of the most sought-after mushrooms in North America because they have a relatively short season and can be difficult to find.
Morel mushrooms are very flavorful. These fungi have a rich, earthy taste with an aroma that may be described as woodsy and nutty or even smoky in darker varieties.
The degree of flavor can vary from mild to overwhelming for some people – but the more subtle flavors make it worth a try if you're not sure about them!
Where To Find Morel Mushrooms
Morel mushrooms are typically found near living or dead ash, elm, maple, hazelnut, or walnut trees from April through early June
Best Recipe For Morel Mushrooms: Morel And Asparagus Warm Spring Salad
1 pound of asparagus spears
3 tablespoons of organic butter
6 to 8 ounces of fresh morel mushrooms
Kosher Salt
Freshly ground black pepper
1 tablespoon of lemon juice
Fresh chives for garnish
Fresh lemon wedges
Snap off and discard the woody bases of asparagus.
Place a steamer basket in a saucepan and add water to just below the bottom of the basket; bring to the boil and add the asparagus.
Cover and reduce the heat to steam for 3 to 5 minutes or until just cooked.
Heat 2 Tbsp. of the organic butter in a large skillet and add the morels over medium heat for 5 minutes, stirring frequently.
Season to your own taste with salt and pepper.
In a large bowl mix the hot asparagus with the last 1 Tbsp. of organic butter and lemon juice to coat everything evenly.
Serve on a serving platter and sprinkle with chives and lemon wedges.
Dandelion
Dandelions (Taraxacum officinale) are a plant that people love or hate.
I am on the side of loving them, and in this section, I hope to show you how valuable they can be.
The edible parts include leaves (raw), flowers (raw), roots, and flower buds/flowers by making dandelion wine as well! Medicinal uses such as curing headaches with their leaf tea also exist.
Where To Find Dandelion
In the late spring, dandelion flowers grow in clusters of yellow blossoms with a white tuft on them.
The dandelion can be identified by its unique puffy ball that is comprised of many small florets and it has long been considered an invasive plant.
In late spring to early fall, the leaves will turn from green to brown as they mature before eventually falling off in favor of new ones which are bright green and fresh during this time period when not too much rain or moisture is present, so spring dandelions are the best ones to forage in our opinion!
Best Recipe For Dandelion: Dandelion Tea
2 Tbsp dried dandelion greens
1 cup of water
1 Tbsp of fresh lemon juice
Honey to taste
Boil water on the hob and add the dried dandelion leaves to the water.
Cover and let them steep for 10 minutes
Strain directly into a cup and add honey, lemon, or agave to taste
Red & White Clover
White clover (Trifolium repens) and red clover are both beneficial to us in many ways.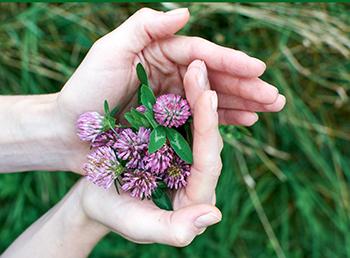 White clovers have a more subtle flavor, making them better suited for salads or general cooking use.
Red clovers (Trifolium pratense) make an extremely flavorful tea that is good for the stomach among other benefits too.
The blossoms of white and red wildflowers are sweet, edible, and perfect for adding to baked goods or infusing into honey.
Red Clover has higher concentrations of vitamins A&D than any other plant species plants; it also contains high levels of minerals like calcium and magnesium
Where To Find Clover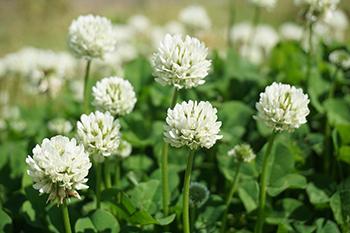 White Clover grows most often on poor soils with little organic material but thrives best when planted together with a nitrogen-fixing legume such as beans (Phaseolus vulgaris) which gives off natural fertilizer through its roots
You can find clover growing in abundance all over the U.S., with a concentration of it being found in western parts of the country.
This is because this part of America is more likely to have lots and lots of grassland, which are ideal conditions for small plants like clovers to grow easily.
Clovers don't need much water or sunlight; they only need enough earth that's deep enough so their roots will be able to get plenty from around them.
Even if you're not a collector or wild gardener, chances are that during late spring you'll encounter plants that can be harvested from the local area without any adverse side effects – now's as good a time as ever to learn about these plants before picking them up!
You may also like: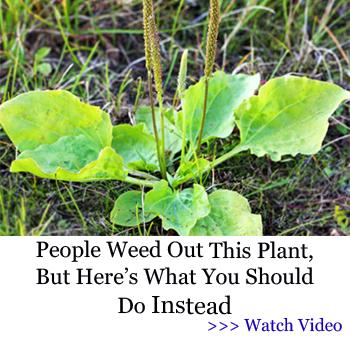 The $200 A Pound Mushroom You Should Forage For Profit
75+ Spring DIY Projects: No. 5 Will Take You by Surprise! (Video)
10 Mushrooms You Should Forage This Summer
Ramps: The Most Delicious Signs of Spring
A Medicinal Garden Kit for Starting a Small Backyard Pharmacy