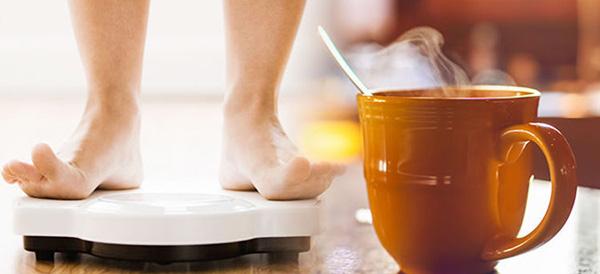 Fat-Burning Coffee Recipe
Coffee has had a tumultuous run over recent decades coming in and out of flavor with health specialists and crazes around the world. Coffee by itself has some surprising health benefits though and the two main issues that it poses are the caffeine it contains and it's often loaded with extras (not coffee's fault). Caffeine isn't bad in itself but too much can be and some people are sensitive to it. However, a cup of just black coffee has around 2 calories and contains no fat. When you walk into a big-name coffeehouse and order a milky latte and start adding syrup and sugar etc. that's when things start to change.
If you make a coffee the right way and add a few more special ingredients, you have a winning combination. Let's look at how this recipe helps with burning fat and other medicinal benefits it provides.
The Medicinal Benefits Of This Fat Burning Turmeric Coffee Recipe
The ingredients in this recipe are coffee, turmeric powder, black pepper, cinnamon powder, and powdered ginger.
Health Benefits Of Coffee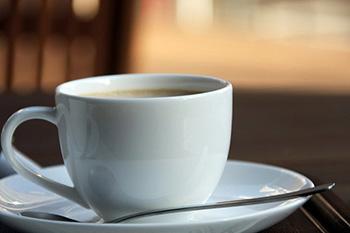 Coffee is an excellent source of antioxidants. The caffeine in coffee can also help you lose weight. It does this in two ways: by suppressing your appetite and helping to burn calories by increasing energy. Caffeine is found in many fat-burning supplements due to its effectiveness.
Coffee also contains important nutrients including vitamins B2, B3, and B5. Some diseases that it can protect against or lower the risk of developing include type 2 diabetes, Alzheimer's disease, and Parkinson's. It plays an important part in protecting the liver too, even against cirrhosis occurring.
Health Benefits Of Turmeric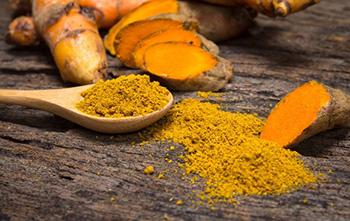 As I mentioned earlier, turmeric has long been used in medicinal remedies and modern-day studies have backed up many of the original claims and purported benefits too. Curcumin is the main active compound in turmeric and it has powerful antioxidant and anti-inflammatory properties. It is known to help improve heart health and can even reverse some of the effects of heart disease.
The curcumin in turmeric has been found to prevent cancer and help kill cancerous cells that have already formed too. Due to its anti-inflammatory properties, it is useful in treating people with rheumatoid arthritis. It's also one of the main fat burning ingredients in this recipe and can promote weight loss and stop you from gaining weight too.
Health Benefits Of Black Pepper
If you like coffee and haven't tried black pepper in it, please don't be put off. It's actually a common ingredient to add to coffee because it counteracts the bitterness of the coffee's flavor. Many people add some black pepper to a fresh brew and you can buy coffee already mixed with black pepper from numerous brands now.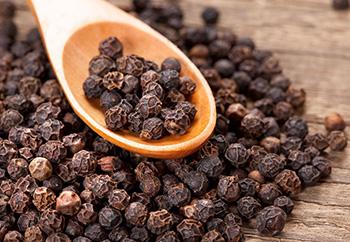 Black pepper can help in weight loss because it improves our metabolic performance thanks to the piperine it contains. This slows fat from accumulating in the body. As well as weight loss, black pepper boasts a host of health benefits including being anti-inflammatory and high in antioxidants. It can lower cholesterol levels, may protect against degenerative brain disorders, and improve blood sugar level control. On top of all this, black pepper is hugely beneficial to add to any dish when you use turmeric. That's because the piperine enhances the absorption of curcumin by up to 2,000%.
Health Benefits Of Cinnamon
Cinnamon holds other impressive health benefits largely stemming from its high levels of polyphenol antioxidants which can protect the body from diseases. It also reduces LDL cholesterol ("Bad") and raises HDL cholesterol ("Good").
Cinnamon is high in fiber which helps us feel fuller for longer and stop cravings, a useful tool in weight loss or weight management. Cinnamon is also great for your metabolism because the body uses a lot of energy to process it. On top of this, cinnamon has been shown to counteract some of the negative impacts of fatty foods.
Health Benefits Of Ginger
Studies have proven that in terms of weight loss ginger can reduce body weight, the waist-hip ratio, and the body mass index (BMI). It contains gingerol which has many medicinal properties too. It's a powerful antioxidant and anti-inflammatory and can help prevent cancer by fighting against free radicals.
How To Make This Fat Burning Turmeric Coffee Recipe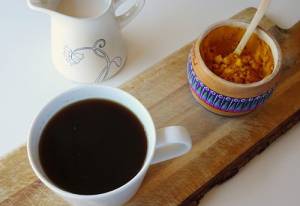 This recipe is quick to prepare and you can easily add it to your morning routine in place of your regular coffee. It requires just 5 ingredients but you can also add milk and sweetener to taste. It's best to have this in the morning as a great way to kick-start your metabolism. It doesn't have to be before food though (unless this is your regular pattern), as coffee can be unsettling on an empty stomach for many people. You can drink 1 cup of this every day and it contains just a few calories unless you add milk and/or sweetener.
You will need:
½ Teaspoon of turmeric powder
A pinch of black pepper
½ Teaspoon of cinnamon powder
¼ Teaspoon of ginger powder
1 Cup of freshly brewed coffee
Milk (optional)
Sweetener (optional)
Kettle
Method
Boil enough water for however many people you are preparing this for (1 cup per person) and prepare your coffee. You can use instant or beans, whatever you're used to is fine.
Add ½ teaspoon of turmeric, a pinch of black pepper, ½ teaspoon of cinnamon, and ¼ teaspoon of powdered ginger to each mug.
When your coffee is ready, add this to your mug and give it all a stir. Give it time to cool down a little and then it's ready to drink.You can add a splash of milk if you normally take your coffee with milk. The milk can be dairy or plant-based, just make sure it doesn't have any added sugars. If you like your coffee sweet then you can also add your regular sweetener. Just be mindful that adding sugar and milk will boost the calorie count on this drink.
You may also like: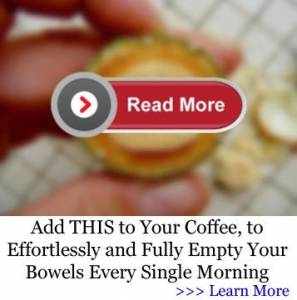 How to Stop Sugar Cravings Naturally
1 Cup Before Bed Shrinks Belly Fat All Night (Learn More)
Healthy Pringles: The Nutritious Leaves That Make Crispy Chips
Herbal Coffee Substitutes You Can Drink Every Morning