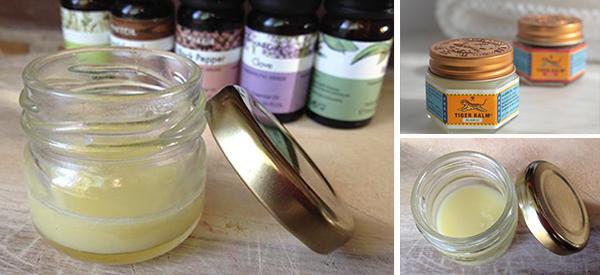 Tiger balm has been around since 1870, so most people have come across it at some stage, but there are actually a few easy methods that you can use to make your own tiger balm with a few "essential" ingredients – primarily essential oils.
Active Ingredients of Tiger Balm
Tiger balm packs a punch because of its high concentration of essential oils, anywhere between 40 – 50% of the balm are essential oils, and the remaining 50 – 60% is mostly petroleum jelly and paraffin (which is the base of the balm).
Nowadays, there are a number of variations on the original tiger balm, but basically, there are 5 key ingredients in most tiger balms. Interestingly, they are a mixture of strong cooling and warming essential oils which work in combination to distract or trick the mind by overloading the senses and nerves. These include, but are not limited to:
White Camphor essential oil initially produced a cooling sensation when applied, but then it changes to a warming one. In some brands, there can be as much as 25% camphor oil, but the average seems to be around 11%.
Menthol can be found in spearmint or peppermint essential oil, albeit a slightly diluted version. It cools the skin and also makes up approximately 15% of the balm.
Cinnamon or Cassia essential oil is a potent warming oil and makes up around 10% of tiger balm.
Clove essential oil is another strong warming oil that also comprises around 10% of the balm.
Cajeput essential oil makes up a lower percentage, at around 7%, but it is a powerful warming oil. It is extracted from a particular type of melaleuca species, which is related to tea trees.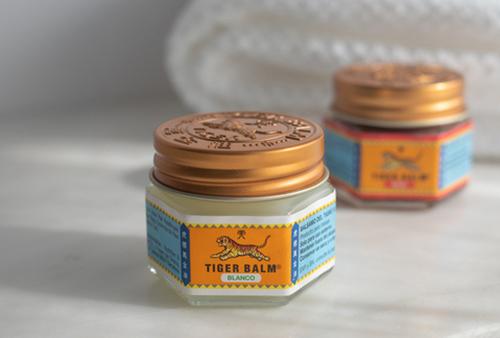 While it's not always possible to get your hands on all of these essential oils, it is still possible to DIY your own tiger balm by using the same principles – mixing intense cooling oils with fiercely warming ones. The potency of essential oils is preferred for this remedy since the intention is to try and mimic the conflicting hot and cold sensations.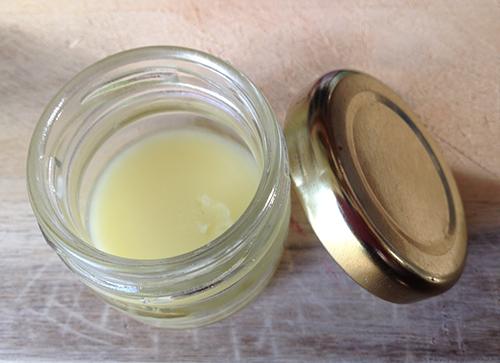 There are many essential oils that produce a mild warming and cooling sensation, but what about hot and cold ones specifically?
Below you can find a brief list of essential oils that create a hot or cold feeling when rubbed into the skin. These can be used as substitutes or alternatives for any of the 5 key essential oils that you might be missing from the list above – for example, I have swapped the cajeput for black pepper, and the menthol for sandalwood.
| | |
| --- | --- |
| Alternative Cold Essential Oils | Alternative Hot Essential Oils  |
| Eucalyptus | Black Pepper |
| Tea Tree | Chili seed or Capsaicin |
| Sandalwood | Ginger |
| Vetiver | Cardamon |
DIY Petroleum Jelly-Based Tiger Balm
If you aren't averse to using a petroleum jelly-based product, then you can't get any easier than combining essential oils with a chest rub, such as Vicks VapoRub. Most chest rubs are a slightly diluted version of tiger balm, with around 5% camphor, 3% menthol, and 1% eucalyptus essential oil. Simply mix a few more drops of your chosen essential oils into a small portion of VapoRub to turn it into tiger balm.
Vaseline, on the other hand, doesn't contain any of the active ingredients found in tiger balm, but it can be mixed with higher amounts of essential oils to create the proportions listed above (approximately 50% Vaseline and 50% essential oils).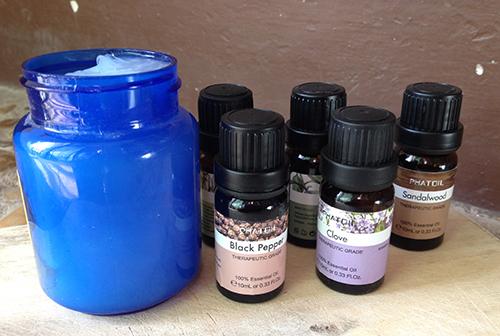 These two methods are by far the easiest ways to make your own tiger balm; however, some people prefer to avoid paraffin and petroleum jelly-based products, in which case, you can read below for an easy beeswax-based tiger balm.
DIY Beeswax-Based Tiger Balm
Beeswax and a dash of carrier oil can be substituted for petroleum jelly as a base for a DIY tiger balm. It still requires the same percentage of the base (50%) mixed with essential oils (50%), so if you use 5 different types of essential oils with about 5 ml of the base, then you will need about 1 ml of each essential oil. Below you can find a simple method for making a beeswax-based tiger balm.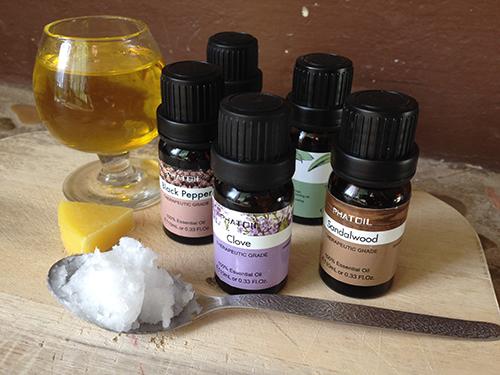 Place a glass jar in a pot of warm water (maximum 150 °F) and add a teaspoon of coconut oil and a couple of drops of extra virgin olive oil.

Add a few flakes of beeswax (about 1 gram) to the jar and stir until it has melted. This is the base for the balm.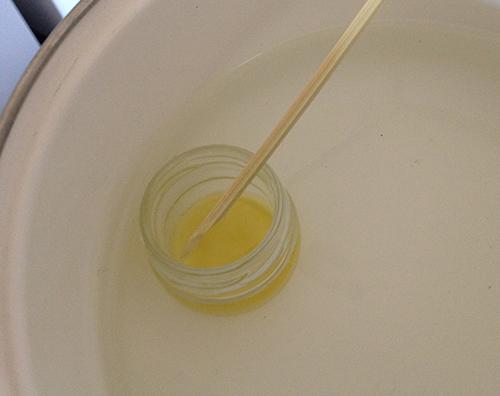 Test the consistency with a cold spoon. Too soft means you need to add more beeswax, while too hard means you should add more oil.

Add 15 – 20 drops of each of the 5 essential oils you have chosen, stir and remove the jar from the pot of warm water to cool and solidify slowly.
Apply the balm on sore muscles and joints, but avoid your eyes, mouth, and open cuts.
You may also like: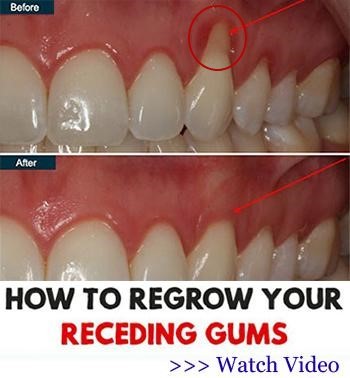 How To Make Hot Pepper Cream For Joint And Back Pain
Similar to Morphine: The Best Natural Painkiller that Grows in Your Backyard (Video)
Just Like Ibuprofen: The Pain-Relieving Backyard Plants
How to Make Cabbage Bandages to Treat Inflammation and Joint Pain