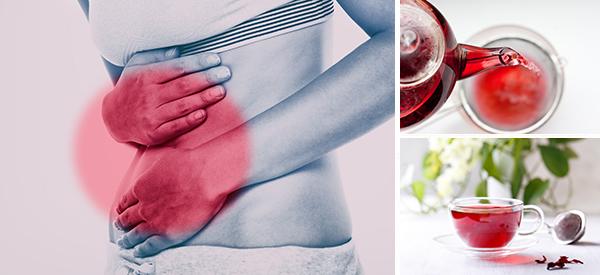 Drink These to Reduce Bloating
Did you know that bloating is caused by gas? Several factors lead to the formation of digestive gas in our bodies. Some of the culprits are the foods that we eat and how we take them. From chewing gum to mindlessly talking while eating to overloading the stomach with so much food, these poor behaviors will likely merit you a gassy belly. This discomforting feeling will make you feel restless and you can't wait to get an instant cure.
The thing is, no matter how hard you try to dodge it, bloating is really unavoidable. There are just days that it creeps up on you! Thus, I have compiled a list of herbs and spices that may be of good use whenever it is needed. Let's take a look at some bloat-blockers in my archive.
Matcha Green Tea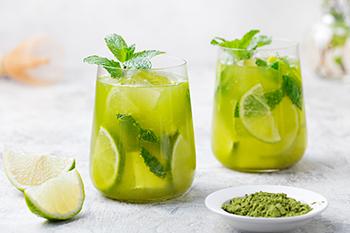 Matcha green tea has catechins as all green teas do. In a brief definition, catechins are antioxidants that protect cells. Also, these antioxidants aid in reducing the possibility of bloating. Matcha green teas are available in tea bags or as tea powder, which is super convenient and time-saving. Both can be added to hot water for healthy consumption.
Peppermint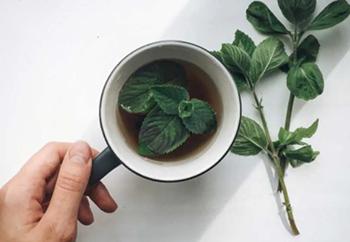 Peppermint, according to studies, has the strongest flavor among other herbs from the mint family. A lot of studies have been done to show its benefits. It is a remedy for an upset stomach. It further helps relieve bloating and flatulence.
Basically, the menthol content from the peppermint causes the muscles in your stomach to relax.
Peppermint leaves can be used as tea to help alleviate your upset stomach. And this is a very simple fix. All you need is to boil a cup of water and add a teaspoon of peppermint leaves. Let it sit for 2-3 minutes (longer if you want a stronger minty taste), then strain it and pour it into a cup. You can add squeezed lime and honey to taste.
Chamomile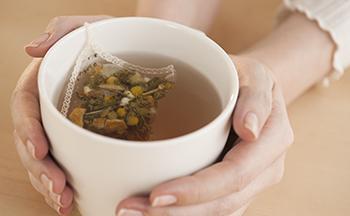 Chamomile tea is a great floral herbal tea that helps in decreasing gas. If you feel like gas is trapped in your stomach, drinking chamomile tea may help solve the problem.
And the best part is that you can have this any time of the day!
It has a mild taste of honey's sweetness and a bit of the taste of apple. Aside from aiding in digestive problems, it is also a mood enhancer.
Chamomile has calming effects on the mind and it helps you have a good night of sleep.
To make fresh chamomile tea, use a teaspoon of chamomile flowers in every cup of water. Steep for 5 minutes or more. Personally, I opt not to add any sweetener whenever I have my chamomile tea. Its natural flavor alone is enough.
Hibiscus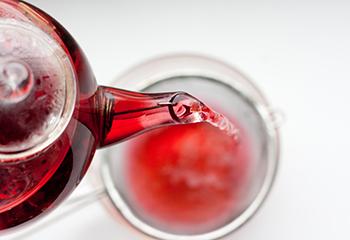 Hibiscus is another herb that is an excellent remedy for reducing gas from indigestion. Compared to some herbs, hibiscus is actually sweeter.
Hence, many people love this herb and use it in their tea concoctions. The sweet flavor is produced by the flowers once they are boiled.
Hibiscus tea can be made by simply drying its flowers. Once you have dried hibiscus flowers, pour over a cup of boiling water on a teaspoon of hibiscus.
Steep for 3-5 minutes, then strain to a cup. Add sweetener of choice.
Just a side note: Although hibiscus tea is caffeine-free, it is still best to drink it after meals as it has acidic properties.
Garlic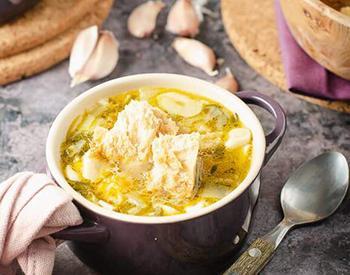 Although you may know garlic as a spice used in cooking dishes, this herb is also widely used as a medicinal plant in ancient and modern history.
You can say garlic is pretty much a flexible fix for a lot of things. It can aid people suffering from digestive gas and bloating. It can further help you detox whenever you feel bloated. Garlic fights off unwanted yeast build-up in your gut, which is one of the causes of bloating.
The good (and bad) thing about garlic is that it can be eaten raw. But if you hate the pungent smell and strong taste, you can always add garlic bits to a salad recipe or other recipes you may have. That's how versatile garlic is!
Another suggestion would be sipping through a garlic soup. This would really be a good fix as warm water can aid in the transmission of garlic in your digestive system.
Related: 1 Cup Before Bed Shrinks Belly Fat All Night (Video)
Turmeric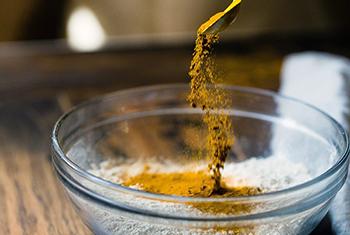 Turmeric is another great remedy for digestive gas.
It is best taken in the mornings to prepare your digestive system for the day ahead.
Turmeric can either be taken as a tea, blended in a smoothie, infused in soup, or incorporated into your dishes as a spice or flavoring.
Some people use turmeric by sprinkling it on the foods they eat. There are also turmeric capsules available in pharmacies. You can take them before having a meal.
Ginger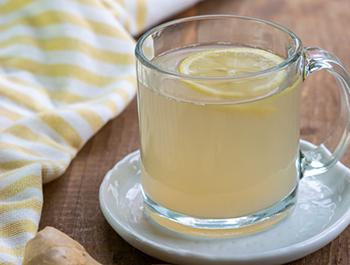 Ginger has been around for centuries. You can say it is one of the oldest medicinal herbs known to men. Ginger aids in several ailments from head to toe.
Whether it's a migraine or a simple footbath to kill off unwanted bacteria, you can be certain that ginger is the answer.
This is the reason why ginger is also the answer to your stomach problems!
For a soothing remedy that is sure to help, you can make yourself ginger tea in the comfort of your own place. But, there are ready-made tea bags you can buy from groceries or pharmacies as well. You can just simply boil water, add the tea bag and wait for 3-5 minutes before drinking it.
However, if you opt for a fresher option, use fresh ginger. Cut and peel about an inch of ginger. Then, put it in a saucepan. Add the lemon and a cup of water. Heat and bring it to boil. Once done, remove from heat and let it sit for a few moments. You can then strain it into a cup and add honey as desired.
You may also like:
Add This "Unusual Nutrient" to Coffee or Tea, to Effortlessly and Fully Empty Your Bowels Every Single Morning (Learn More)
What Bad Breath Tells You About Your Health
10 Medicinal Herbs to Plant in Early Spring