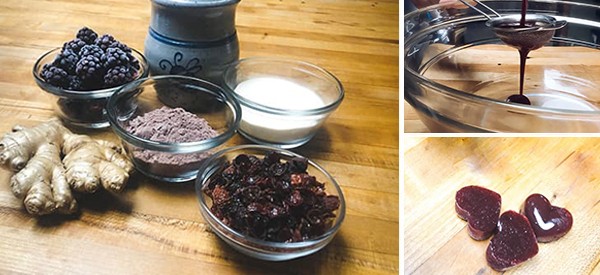 DIY Vitamin Gummies For The Whole Family
Have you ever wanted to make your own delicious gummy vitamins?  These homemade natural vitamin gummies are a delicious way to boost your body with essential vitamins, minerals, and antioxidants from natural fruits and vegetables… WITHOUT all the added stuff.
The best part is that these whole food gummies can be customized for your specific lifestyle and are great for kids and adults.
Why Make Your Own Vitamins?
The body better absorbs vitamins and minerals obtained from foods than it does vitamin supplements, and one of the many benefits of eating clean, healthy food is optimal nutrition uptake.
So then, it's easy to understand how condensing whole and clean fruits and vegetables into gummies can be a yummy way to get some of those vitamins and minerals. These gummies might even be better for you than store-bought vitamins.
Further, these little guys are made with collagen-boosting bone gelatin.
Bone collagen can ward off seasonal allergies, improve the sheen of your hair, and strengthen your nails. It's also known to soothe the digestive tract and may help regulate your hormones, metabolism, and immune system while reducing overall inflammation in your body.
You can switch this out for a vegan supplement if you don't use animal products, but you won't have the additional benefits of collagen.
You can also add whatever supplements you are taking in drop form, a liquid multi-vitamin, or add specific vitamins to suit you and your family's needs.  You will need to pay attention to the dosage on the bottles of the supplements you want to use and adjust the recipe accordingly.
The Juice
You will need some organic juice, preferably from a juicer, to make these gummies. You can come up with dozens of combinations making your own juice. And if you didn't already know, freshly squeezed juice has more vitamins and minerals than store-bought juice.
Of course, you can buy juice from the store if you like. Just make sure it's as clean as possible, free of additives, and organic if possible.
There are many nutrient-rich fruits and vegetables to choose from, such as oranges, lemons, cherries, blueberries, bananas, carrots, beets, celery, sweet potatoes, grapes, cucumbers, peaches, broccoli, plums and many more.
You can also add additional vitamins and extracts to your vitamins.
For example: if you want to focus on hormone health, you can add red clover or chaste tree extract. Or maybe you need extra vitamins C and D moving into the winter months.
You can add any supplements you wish to your gummies. Follow the recommended dosage on the manufacturer's label and multiply it by the number of gummies you plan to make.
Children's dosages are often much smaller than adults. Therefore, it would be best to create separate batches with the proper dosages.
Consider adding in other super-foods like probiotics, medicinal teas or mushrooms, and coconut oil, which is antimicrobial and full of healthy fats.
Winning Combinations
Play around with different combinations, and use different kinds of juice. For example, here are a couple of valuable fusions.
Mood
Strawberry-banana-kale
Cherry-apple-papaya
Coconut-vanilla-banana
Heart Healthy
Watermelon-blueberry
Blueberry-blackberry-cherry-manuka honey
Coconut-apple-ginger-kale
Immune Boosting
Pineapple-cranberry-ginger-orange
Blueberry-coconut-acai-beet
Raspberry-rosehip-ginger-manuka honey
Gut-Friendly
Banana-pineapple-papaya-coconut
Aloe-pineapple-sweet potato-banana
Blackberry-ginger-apple
Blackberry-Ginger-Acai Super Vitamin Gummies
To Make the Juice:
The juice for the gummies below consists of 1 cup of frozen blackberries, 2-tablespoons acai berry powder, 3-tablespoons dried rosehips, 1-inch fresh grated ginger, and 3-tablespoons organic honey.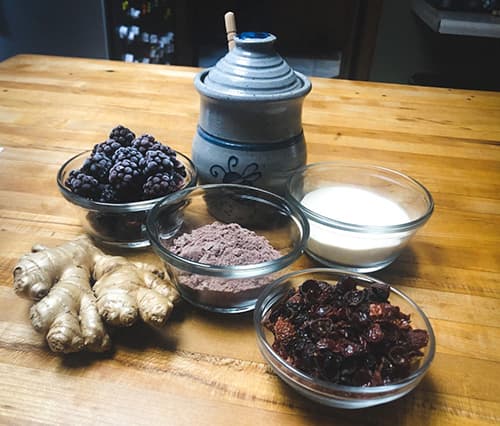 The ingredients were brought almost to a simmer but removed from the heat before bubbling occurred. It would be best if you didn't overheat anything from which you are trying to extract nutrients (this includes herbal teas).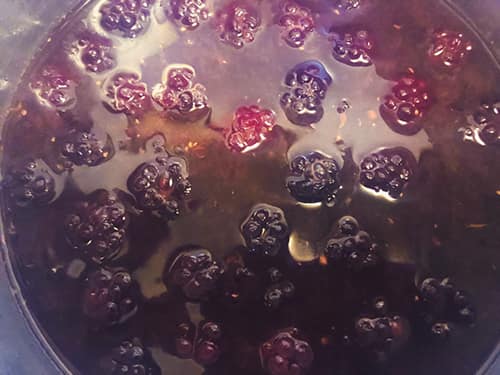 The juice was then cooled to room temperature and placed in the refrigerator to chill for 30-minutes before being strained.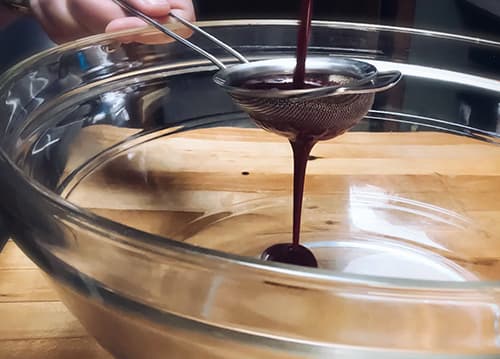 Blackberry—protein, vitamin C, manganese, vitamin K, copper, folate, vitamin E, potassium, magnesium, iron, zinc, B5, phosphorous.
Acai berry— antioxidants, vitamins A, C, and E, omega-3, omega-6, and omega-9, amino acids, magnesium, potassium, phosphorus, manganese, B vitamins, and trace minerals iron, calcium, copper, and zinc.
Rosehip— vitamin C, vitamin A, manganese, vitamin K, vitamin E, calcium, milligrams magnesium, potassium.
Raw Honey—anti-allergenic, promotes energy, healthy weight, helps with cough and cold
Possible health benefits of these ingredients:
Supercharged immune health
Reduced oxidative stress
Cancer-fighting
Anti-inflammatory
Can improve cardiovascular function
Rejuvenate skin, hair and nails
Adaptogenic
May improve cognitive function
Boost weight loss
Stimulates digestion
Helps stop signs of aging
Reduce arthritic pain
May improve allergies
Promote better sleep
Balanced blood sugar
How to Make the Gummies:
You Will Need:
Small candy mold
A mixing bowl
A small to a medium saucepan
A spoon to stir
1-cup of juice of choice
2-tablespoons of grass-fed bone gelatin (or whatever kind you are comfortable with)
3-tablespoons of honey (optional)
Instructions:
Pour cold juice into a small-medium saucepan. Sprinkle the gelatin over the liquid and let it bloom for about 5-minutes before turning on the heat… (it will look a little wrinkly.)
Using a whisk, mix well.
Turn the heat on low-medium and warm while continuing to whisk. Do not let the mixture boil; you only want to dissolve the gelatin. As a result, your mixture will thin out quite a bit.
Pour your liquid into a jar or bottle (you can use your measuring cup), then pour into candy molds.
Refrigerate for 2-3 hours.
Remove gummies from molds and store them in a jar in the refrigerator for up to two weeks.
Dosage Information
Your dosage will depend on whether or not you use vitamin or supplement drops. If you use whole fruits and vegetables only, you do not have to worry about eating too many gummies, other than they do contain concentrated levels of natural sugars. However, some like the gummies pictured above are high in certain super-foods, and some discretion is advised, especially when giving them to children. Do not give children more than one gummy a day if you have incorporated multiple C-rich vitamins or super-foods like acai berry or rosehip. Again, it's up to you to research each ingredient.
Follow dosage instructions for any supplements you choose to add to your gummies, and do not give them to children if the bottle advises you not to.
This article is for educational purposes and should not be construed as medical advice. Please consult your medical doctor before taking any vitamins or supplements, especially if you are pregnant, nursing, or taking prescription medications.
You may also like:
Anti-Inflammatory Ginger Gummies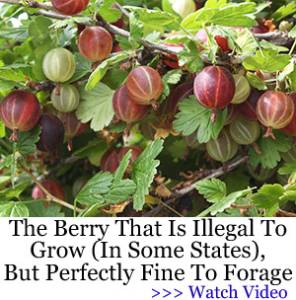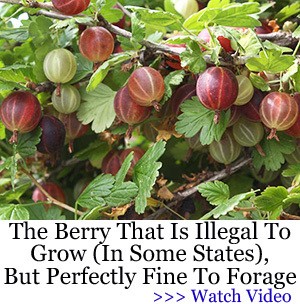 Stop Spending Money At The Pharmacy By Growing These 10 Plants (Video)
Natural Collagen-Boosting Gummies
How to Make a Vitamin Bar to Increase Your Immunity