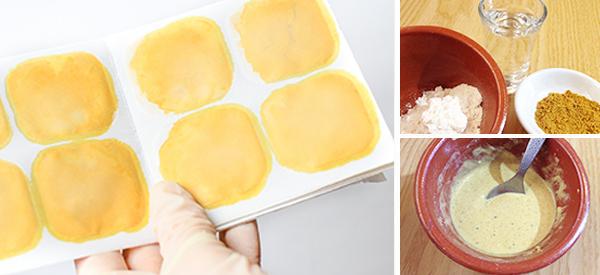 DIY Medicinal Mustard Plaster
One way of fighting an infection is to raise our body's temperature, such as during a fever. One old remedy for drawing out a cough or chest infection was to use a mustard plaster to mimic the heat of fever and anecdotally, many people still successfully use this warming method to help fight colds, coughs, and chest congestion. This method can be particularly helpful for young children since there are a limited number of over-the-counter medications that they can take.
This DIY mustard plaster can help to decongest phlegm and clear the airways, plus it increases circulation as a result of the heat that the mustard produces.
It is important to drink plenty of water when you use this method since you need to replace all of the water that is lost while sweating. This ensures that your body has all the resources it needs to heal itself and fight any infections.
Types of Mustard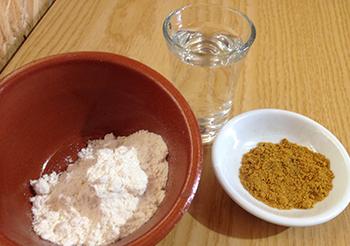 It's possible to harvest wild mustard seeds from mid-spring to summer and grind these up yourself, otherwise, you can use mustard powder or seeds straight from the supermarket to make this mustard plaster.
It's not recommended to use mustard straight from the bottle, since this has added ingredients such as salt, sugar, and preservatives.
Ingredients:
3 tablespoons of flour (any type of flour will do)
2 teaspoons of dried mustard powder
2 tablespoons of water
Method
Combine the flour and the mustard powder together in a bowl first, then slowly add the water to form a paste.

The paste should have the consistency of pancake batter.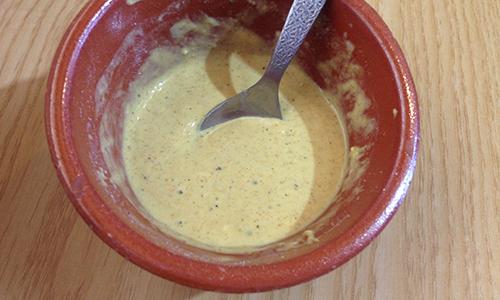 Application
DO NOT APPLY DIRECTLY TO THE SKIN. This paste should definitely not touch the skin. It can irritate the skin and can become too hot.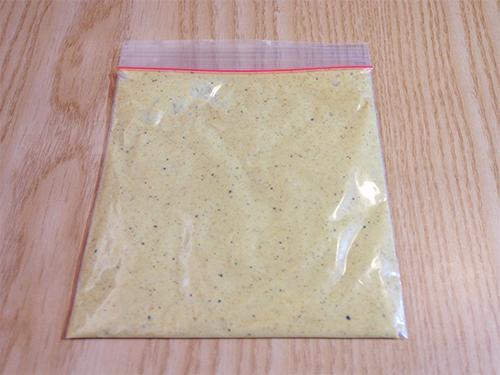 Pour the paste into a zip lock bag so that there is a protective barrier between the paste and your skin and an easier clean-up afterward. Or you can use an old towel or cloth-like a traditional plaster, but this can be a bit messy. 
Place the bag of paste on your chest and/or back then wrap yourself up in some blankets to encourage sweating for approximately 10 minutes.
As the mustard plaster heats your chest and/or back your skin will redden so it must be thoroughly monitored to make sure the skin doesn't get too hot. If it is left on for too long, the skin may even blister and burn.
After 10 minutes (or if it becomes too hot) remove the plaster and jump in a warm shower since the combination of the mustard plaster while being wrapped up in the blankets will make you sweat profusely.
Cautions
As stated above, do not apply this mustard plaster directly to your skin. You can also rub any kind of oil, such as olive oil into your skin before and after treatment to reduce the risk of any skin irritation.
Set a timer so that you don't forget to remove the plaster after 10 minutes and monitor your skin so that it doesn't become too hot.
Wash your hands thoroughly after preparing and using this mustard plaster to avoid getting any in your eyes or sensitive areas.
If this mustard plaster feels too intense, it can be diluted with an additional tablespoon of flour. This is especially helpful for children with sensitive skin.
This DIY mustard plaster is quick and easy to make, especially since all of the ingredients are common in the kitchen. It's just one of many natural remedies that can help to ease a cough and congestion; just be prepared to sweat.
You may also like: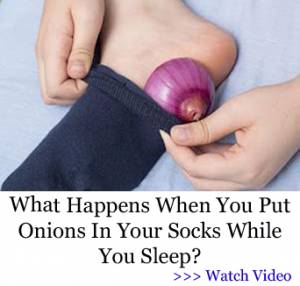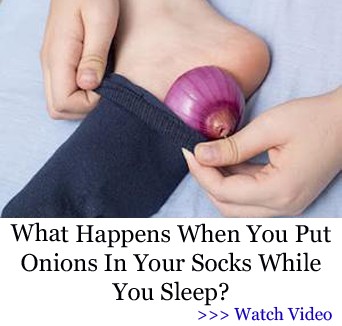 How To Make A Horseradish Tonic For Nasal Congestion
Looking for The Perfect Lung Health Tincture That's Crafted With Organic and Wild-Harvested Herbs? (Learn More)
How to Make Your Own Vicks VapoRub Ointment at Home
43 Remedies from My Childhood that Still Work Today