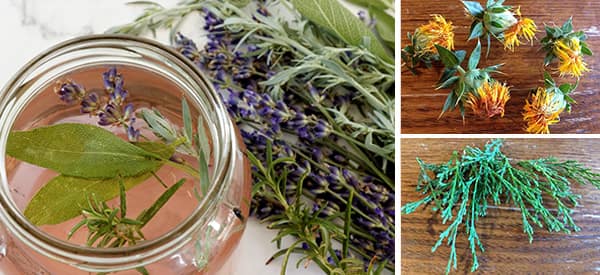 DIY Bedtime Herbal Hair-Growth Spray
Apart from a well-balanced diet, there are numerous herbal compounds that can help your hair grow.
Most plants contain anti-inflammatory and anti-microbial compounds which soothe and cleanse the scalp. This means you can use any plant in this remedy and it will do some amount of good, but there are a few specific mechanisms to consider when treating your hair, which include:
A pH of 3.7 to 5.5 is ideal for hair treatment since this is also the pH range of your scalp and hair follicle. This is why I am using apple cider vinegar in today's remedy.
Increasing blood circulation delivers more nutrients and oxygen to the hair follicle.
Decreasing dihydrotestosterone (DHT), a specific testosterone derivative that can be a common factor in both male pattern baldness and hair loss in women.
Sebum produced from your scalp can block pores if there's too much; whereas it can cause dry, brittle hair if there's too little.
Beneficial Plants for Hair Growth
You can find a substantial list of herbs that have been proven to be beneficial for hair growth here, but this list of nearly 60 plants includes ones from all over the world that may not necessarily be easily accessible, so I have cherry-picked a few of the more common plants to use as an herbal hair-growth spray.
Of course, you could easily brew all of the plants listed below into a tea, and allow it to cool, strain, and use that as a hair treatment, but the plants listed below actually perform better in alcohol or vinegar. Today I have chosen apple cider vinegar (ACV) instead of alcohol since there are numerous proven benefits of ACV for your hair (and yes, as long as it is sufficiently diluted, you can leave ACV in your hair overnight).
Plants Suitable for Vinegar-Based Extraction
Below is a list of plants that you can infuse in ACV (or alcohol) as the first stage in preparing your herbal hair-growth spray:
Peppermint (Mentha piperita) essential oil was found to be superior to minoxidil and with fewer side effects. After 4 weeks, it thickened the skin, boosted growth enzymes and the number, depth, and length of hair follicles had increased. Menthol also increases blood circulation and skin penetration. While the essential oil diluted to 3% was the most potent, you can also infuse fresh or dried peppermint leaves into vinegar, which is what today's recipe will use.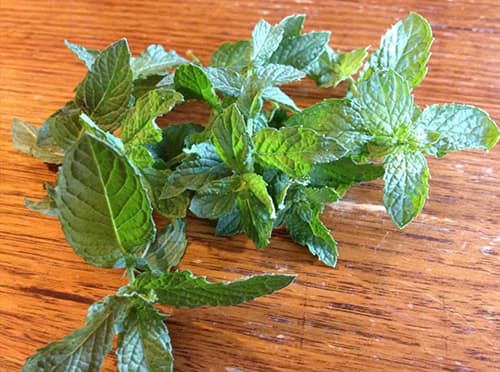 Rosemary (Salvia rosmarinus) increased the number of hair follicles after 6 months of daily usage, which was equivalent to minoxidil. It regulates sebum production and increases blood circulation.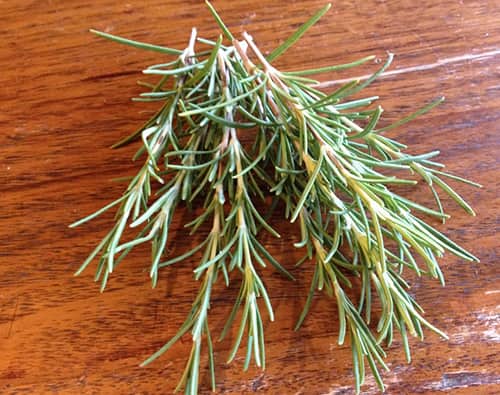 Olive (Olea europaea) leaves and immature drupes contain oleuropein which increase the life-span of your hair follicles.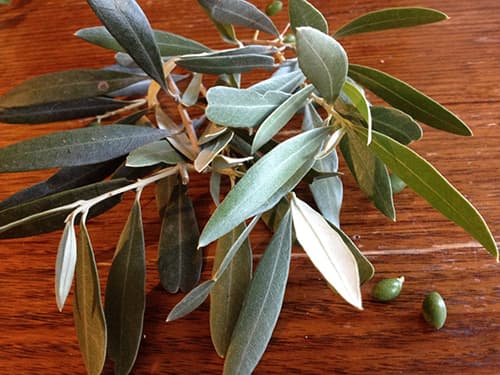 Safflower (Carthamus tinctorius) was the strongest DHT inhibitor and hair growth stimulator out of 17 plants tested.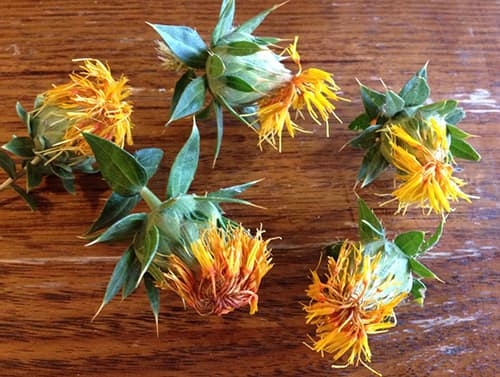 Thuja, cypress, and cedars from the Cupressaceae family have strong alkaloids which are DHT inhibitors and extend the life span of hair follicles. Thuja was also found to decrease the production of sebum.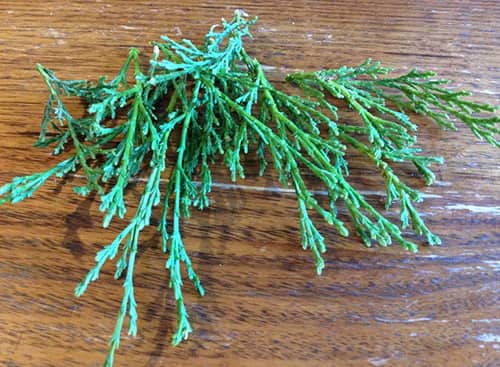 Green tea (Camellia sinensis) leaves are high in a certain type of catechin which also restricts the production of DHT.
DIY Bedtime Herbal Hair-Growth Spray
Ingredients
Note: the amounts below are only a suggestion. As long as you have 1-part herb to 5-parts ACV then you can't go wrong.
8 oz (50 g) of fresh and/or dried herbs from the list above
8 oz (250 ml) of apple cider vinegar (ACV)
½ cup of water
Method
The first stage involves making an ACV extract which will take at least a week to prepare.
Place fresh or dry plant matter into a jar with a plastic lid and weigh how much plant matter you have.
Pour 5 times the amount of ACV into the jar and be sure to submerge all of your herbs (I used a sunflower or fig leaf and a small glass jar to weigh down the herbs which I replace every second day).
Screw on the lid and place in the fridge, shaking it every day for at least a week (2 weeks is better since I'm only chopping them roughly).
Strain away the herbs and your vinegar extract is almost ready. In this concentrated form, it can be stored for a year in the fridge as long as everything has been sterilized first.
Application
Your ACV extract must be diluted before use. Simply combine half a cup of water with 1 teaspoon of the ACV extract into a spray bottle and spray your hair and scalp liberally (halve this amount for short hair). In these proportions (4% dilution), I tested the pH to be between 4.7 to 4.8.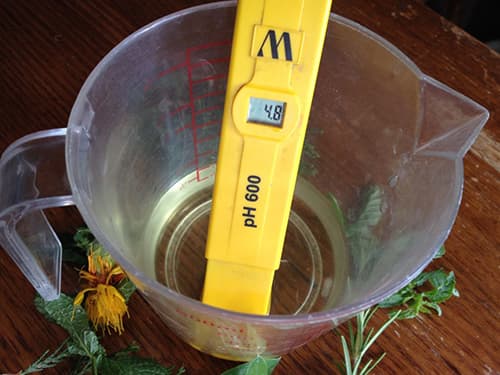 Allow your hair to dry and you're ready for bed. Don't worry, within 30 minutes the smell of ACV will dissipate. Rinse off in the morning.
This treatment can be done daily or weekly.
In this diluted form, the spray should ideally be used within 3 – 4 days and stored in the fridge.
Conclusion
Making a DIY herbal hair-growth spray can be as simple as brewing a cup of herbal tea, but if you are looking for something with a bit more potency, then try this ACV extract instead, or if you find the smell of ACV too strong, then try high proof alcohol – just be sure to dilute your extract before applying.
You may also like: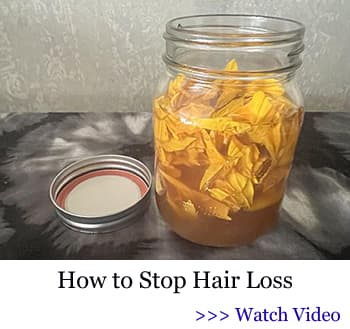 How to Make Stinging Nettle Shampoo For Hair Growth
Use This If You're Losing Hair Every Day
Stop Hair Loss With This DIY Rosy Rogaine
Don't Throw Banana Peels, Do This Instead!