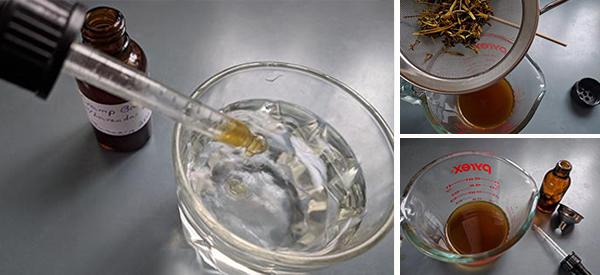 Cramp Bark Tincture for Muscle Aches, Cramps and Spasms
Making your own cramp bark tincture is an excellent way to extract the medicinal compounds found in cramp bark. This tincture can make the benefits of cramp bark available for everyday use. Cramp bark can help muscle spasms and aches as well as cramps related to the menstrual cycle and pregnancy.
Cramp bark comes from the bark of wild cranberry shrubs. A European shrub known as Viburnum opulus, Guelder-rose, or Snowball Viburnum is well-known in herbal medicine. The shrub, which is native to North America, Viburnum opulus var Americana is known as Highbush Cranberry. The bark of these shrubs has been used traditionally both in Europe and by people indigenous to North America to treat muscle aches, spasms, and cramps.
Identifying Crampbark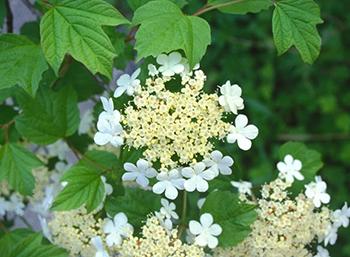 The easiest time to identify highbush cranberry shrubs in the wild is in autumn. The bright-red, shiny berries are borne in clusters high above the branches of vibrant red-maroon, maple-shaped leaves. In spring and summer, they are easy to misidentify with Douglas maple, Acer glabrum var douglasii whose branches have a redder tinge.
Highbush cranberry is generally found along riverbeds and streams. In winter, they are identifiable by the golden hue of their young branches.
Snowball viburnum is a hardy favorite ornamental shrub loved for their charming snowball-sized, white flower clusters which bloom in spring, their lovely deep maroon foliage in fall, and their bird-attracting, bright-red berries in late summer through autumn.
Where to Find Crampbark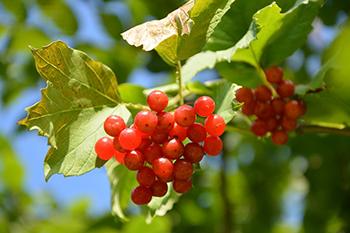 Where I live, many ornamental gardens have snowball viburnum, often growing with lilacs. I think this may be due to our high pH or alkaline soil. Likewise, on our riverbanks, you can find the wilder, highbush cranberry variety. The berries are edible and are said to be helpful for kidney issues.
They are tart and we tend to leave them for the pine grosbeaks and bohemian waxwings, among others, who travel through during the harsh winter months.
Harvesting Crampbark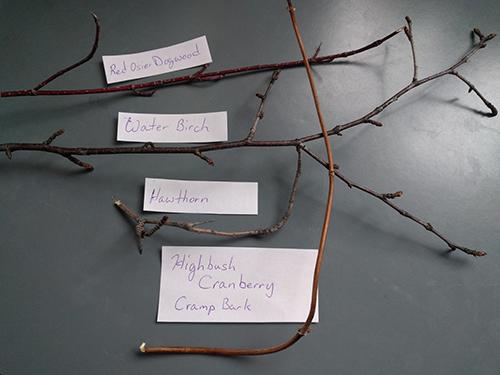 The best time to harvest cramp bark is late fall through to early spring, before the plant starts putting its energy into flowering and after it has completed fruiting. I choose young stems that still retain their golden hue, leaving the harder, more mature branches.
The bark is tender, and the inner wood is hard, so it is easy to peel it or scrape it off the wood. Just under the outer bark is the cambium with is soft and sticky. This is where I surmise the really good stuff is, as this is where the plants' sap flows, so I make sure to scrape all of this off too.
If wild sourcing crampbark is not available to you, crampbark may be found through your local herbalist, health food store, or may be available through an online provider.
How to Make Tincture
Tinctures can be made from herbs and other edible plant parts which can give an alternative way to incorporate their use or extend their shelf life. This can make their beneficial ingredients available during seasons when the plants themselves are no longer around.
Making tinctures from unpalatable bark or roots has an additional advantage because making tinctures is often one of only a few ways to utilize the medicinal plant components.
Tincture Ingredients
This method follows the simple-is-best philosophy. We will combine dried chamomile and lavender flowers with the cramp bark in this tincture. Chamomile and lavender are also soothing and may help period pains.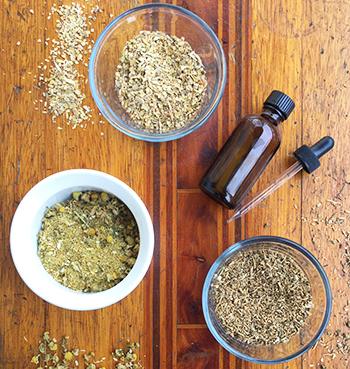 Importantly, we are using high-quality alcohol as our extractor. Alcohol has an incredible solvent ability to extract the beneficial components from plants at room temperature over a reasonably short period of time, making them shelf-stable. Other ingredients can work as extractors, even water such as when we make tea. Vegetable-based glycerin is also a popular option. It might be debatable, but my understanding is that if it is a tincture, it has an alcohol-based extraction method.
The alcohol I am using is from a local distillery. It is over 40% alcohol (80 to 90 proof) so should work well for dried plant material. Since I do have bark, obviously, in the recipe, it could be recommended to use an even stronger, up to 95% alcohol to ensure to extract all the resins from the bark. It is also generally recommended to use an unflavored clear liquor such as vodka. People do also have success with tinctures made from brandy.
Method
We will be using the simple or folk method. This is relatively easy and requires only basic equipment. Essentially, we put our plant material in a glass container, cover it with alcohol, and allow it to steep for several weeks.
1 glass spice jar

1 1-ounce amber bottle with dropper

2 tablespoons cramp bark

1 tablespoon dried chamomile flowers

1 tablespoon dried lavender flowers

1 to 2 ounces of alcohol of your choice

The formula can be multiplied as desired or based on the quantity of supplies.
Step 1
Shave and chop the cramp bark. Admittedly, I could have chopped this bark finer. It was just so pretty.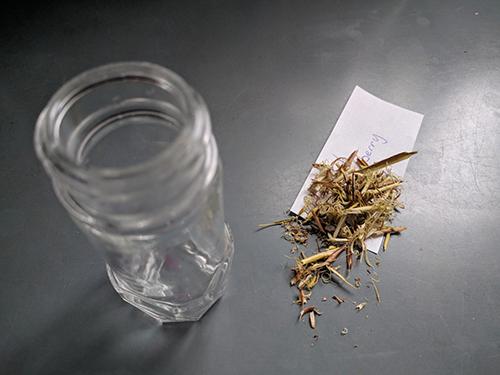 Step 2
Pour into a spice jar.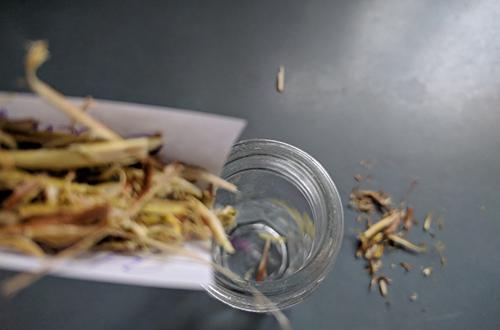 Step 3
Gather dried chamomile and lavender flowers.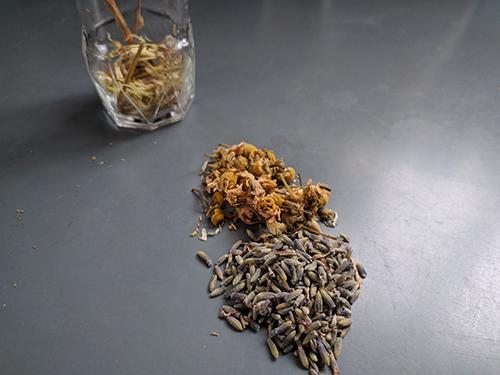 Step 4
Put chamomile and lavender flowers in a spice jar and mix well. Fill the jar to less than ½ way to allow plant material to expand over time.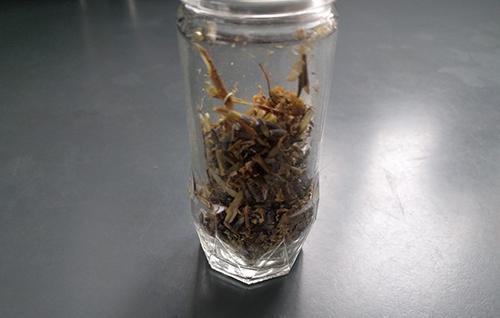 Step 5
Choose your best tincture-making alcohol.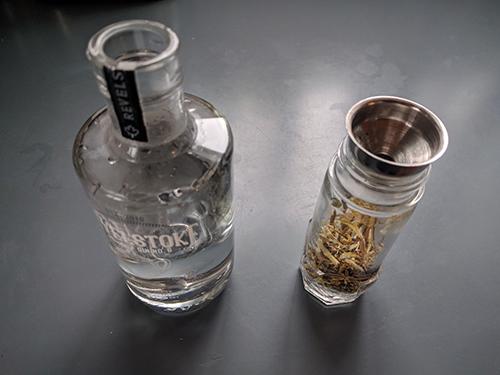 Step 6
Using a funnel, fill the spice jar with alcohol almost to the top.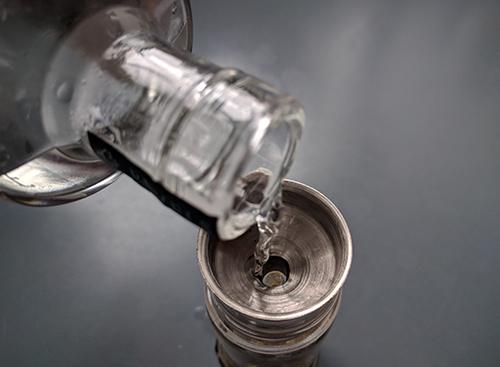 Step 7
Stir and place the lid.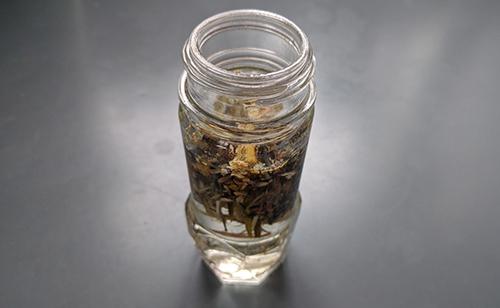 Allow the alcohol to do its business. Place in a dark, cool place for four to six weeks.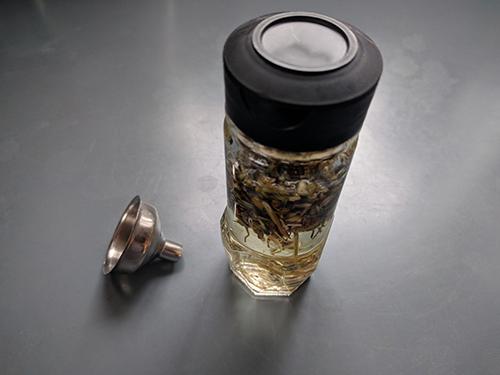 Step 8
Stir, agitate, or shake on a nearly daily basis. I am stirring this tincture only because the lid is plastic, and I don't want my tincture to take on a plasticky taste.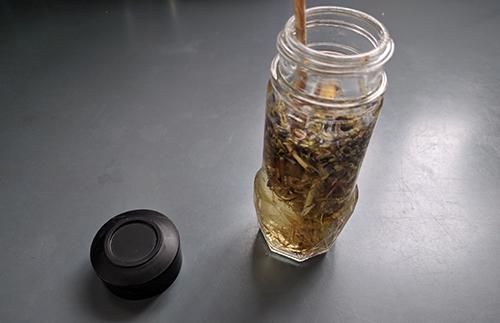 Step 9
Check regularly throughout the weeks. This is week 3.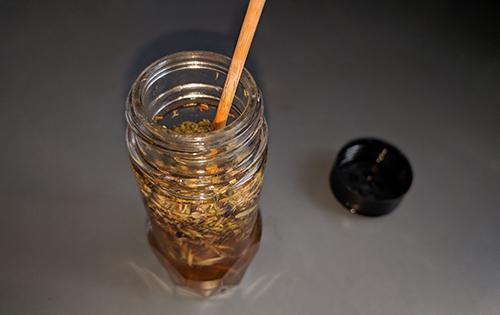 Step 10
At the end of the process, the alcohol will have deepened in color.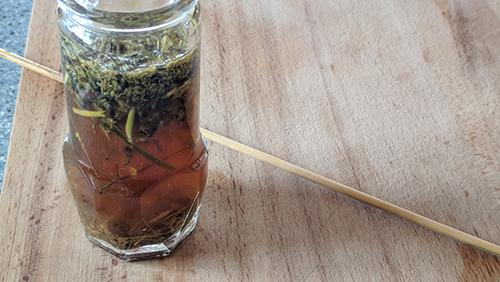 Step 11
Prepare to strain the tincture.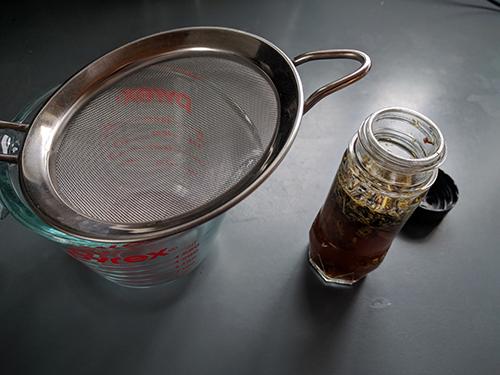 Step 12
Pour liquid through a fine-mesh sieve. Cheesecloth or coffee filters work well also if you prefer a particle-free tincture. Since this is a small batch, the fine mesh strainer is enough for me.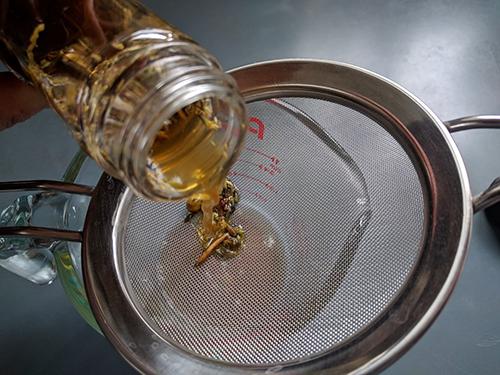 Step 13
Remove as much material from the spice jar as possible and press on the strainer to extract as much of the liquid as possible.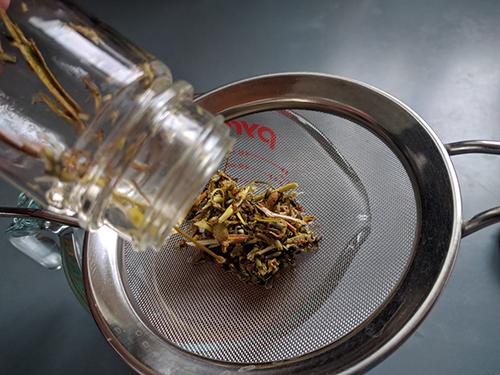 Step 14
Ensure all tools and equipment are clean and sterile for the longevity of the tincture.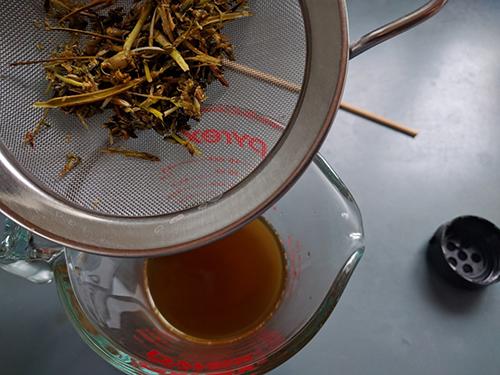 Step 15
Prepare amber dropper bottle.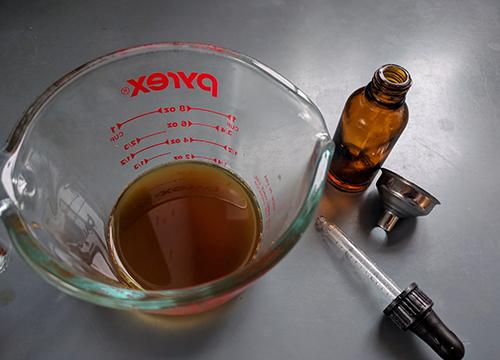 Step 16
Fill an amber bottle.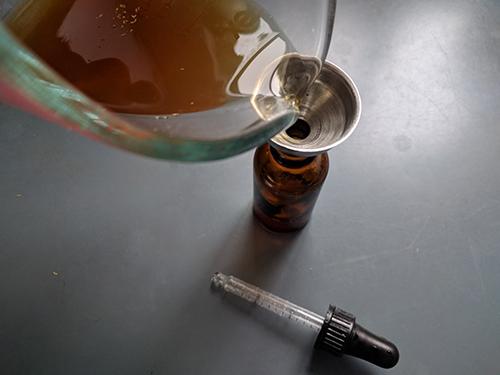 Step 17
Ensure to label the tincture with the date.
Four to six drops of tincture in a glass of water once to twice a day to relieve muscle spasms, aches, and cramps. Search for guidance for your personal situation.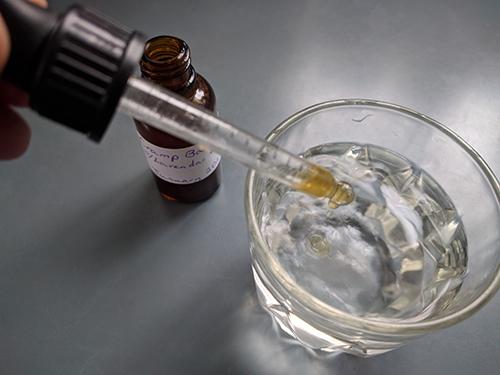 Warnings
There are no reported side effects from cramp bark. As this formula includes other ingredients including alcohol, people sensitive may need to be cautious. Women who are pregnant or breastfeeding may be advised to speak to their healthcare provider before taking cramp bark.
Becoming familiar with some of the amazing attributes of plants that surround us can help us to stay healthy and maybe, more importantly, may give us even more reason to know and love them.
You may also like: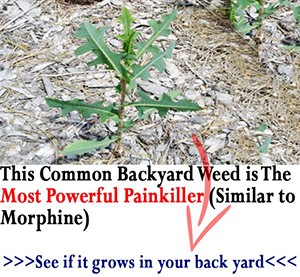 Homemade Ginger And Chickweed Poultice For Circulation And Sore Muscles
The 2-Minute Morning Ritual That Helps Boost Metabolism and Keeps You Slim, Naturally (Video)
How To Treat Varicose Veins With Chestnuts
The Driveway Weed Similar To Vicodin