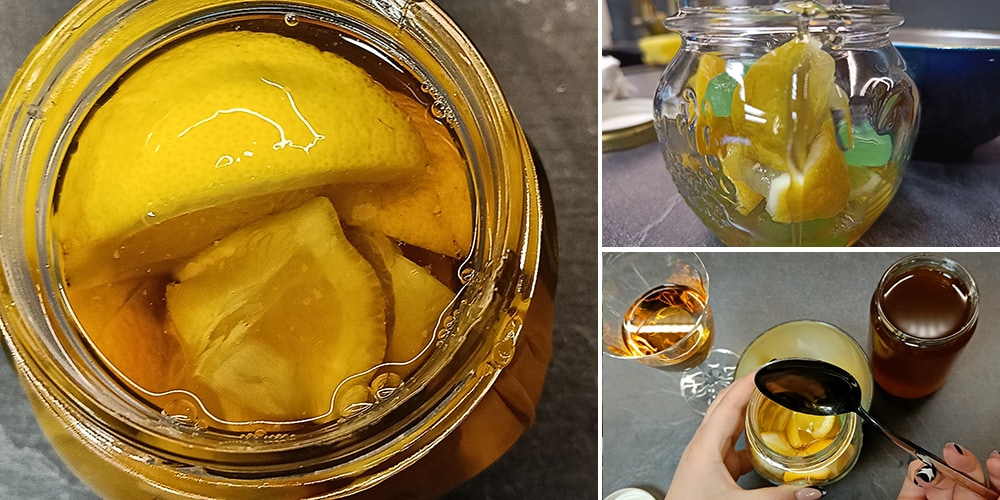 Cowboy Cough Syrup with Whiskey
Dry cough, wet cough, asthma cough, and allergic cough. I'm sure you had at least one of them. The cowboys from the Wild West took this remedy at the first sign of a cough. They used it to keep the cough away during the cold nights in North Dakota.
All you need to do is mix honey, lemon, whiskey, and a special ingredient that I will reveal in a minute. But first, let's talk about what each ingredient can do for you.
Health Benefits of Honey and Lemons
Raw honey contains a lot of antioxidants, vitamins, and enzymes. It alleviates sore throat and other cough-related symptoms. Honey coats the throat and soothes inflamed mucus membranes while getting rid of sore throat, hoarseness, and shortness of breath. Lemon contains citric acid, which can help break up mucus and clear the throat, alleviating pain. Also, lemons have anti-inflammatory properties that can help reduce inflammation in the respiratory tract.
The other two ingredients for this cough syrup are whiskey and peppermint candies. Whiskey has an analgesic effect that numbs the throat and provides temporary relief from coughing. It also acts as a preservative. Peppermint candies contain menthol, an anti-tussive compound with short-term anesthetic properties. Just like whiskey, these candies also have analgesic properties.
Whether you suffer from flu or chronic cough, this syrup must be part of your holistic recovery plan. You can learn more about home remedies like this one if you skim through the 40+ holistic protocols you should keep on hand.
Here's what you should do next time to stop a stubborn cough fast and easily. It's a homemade syrup that traces back to the time of the Frontiers!
Cowboy Cough Syrup with Whiskey
Here is how you can prepare the cowboy's cough syrup: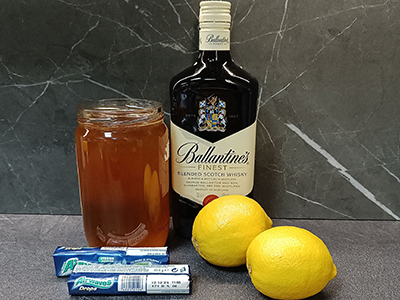 You will need:
4.22 fl oz whiskey (125 ml)
2 sliced lemons (medium-sized)
3 tablespoons of honey
8 peppermint candies
Mason jar
Instructions:
Step 1: Place 4 peppermint candies in the mason jar.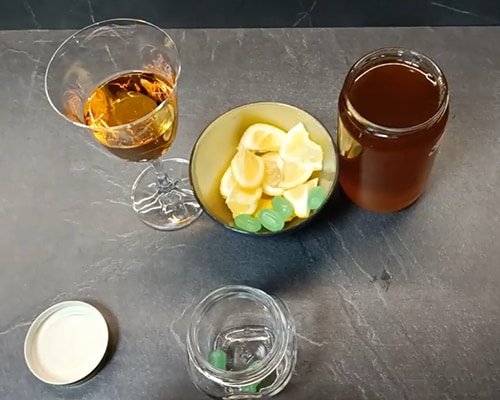 Step 2: Add the lemon slices, covering the peppermint candies.
Step 3: Add two tablespoons of honey.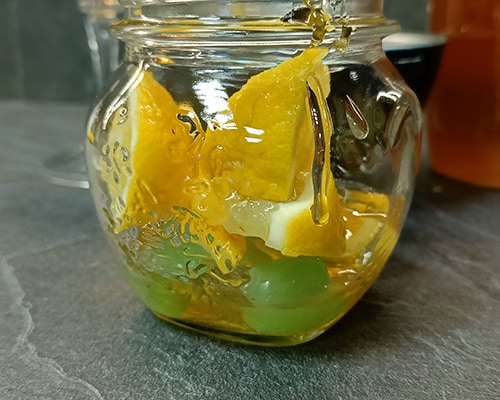 Step 4: Place the remaining peppermint candies on top of the lemon slices.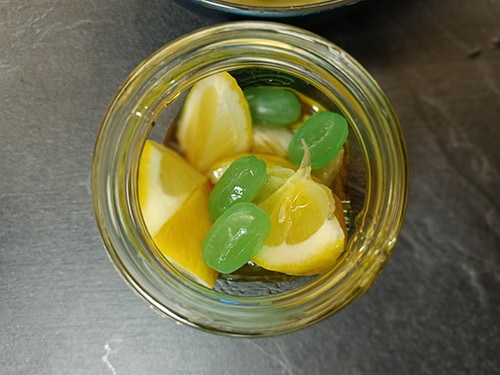 Step 5: Cover the candies with the second round of lemon slices.
Step 6: Add another tablespoon of honey.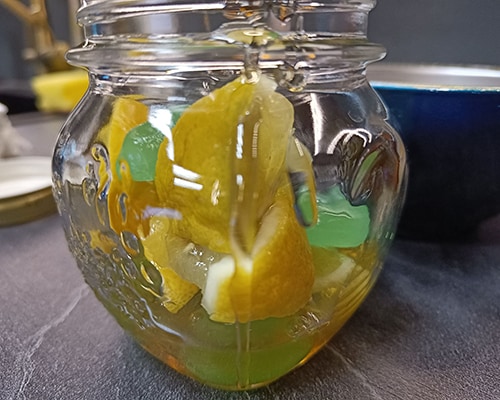 Step 7: Pour the whiskey into the jar until you cover the rest of the ingredients.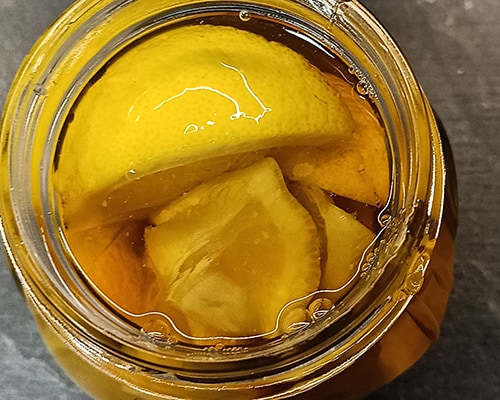 Step 8: Close the lid carefully and shake it gently.
Step 9: Leave the jar in a dark place and shake it every 6 hours. After 24 hours, your cough syrup is ready to use.
Dosage: Take 1 tablespoon of the mixture every 4 to 6 hours. You can also put 1-2 tablespoons of this syrup in water or tea.
Shelf-Life: Keep the jar in a dark place or in your fridge. This way it will keep for up to a month.
Takeaway
This Cowboy Cough Syrup with Whiskey offers a comforting and natural approach to managing cough symptoms, and it's a must-have in your herbal medicine cabinet.
It is very easy to make and the ingredients are at your fingertips at any moment – so take a mason jar and blend these soothing ingredients now!