Cholesterol Support
Cholesterol Support is a comprehensive formula specifically designed to help support healthy blood lipid levels at any age using only natural ingredients. It will supercharge your body's natural cholesterol metabolism and promote cardiovascular health.





(5.0 from 3 ratings)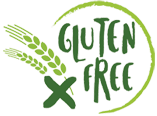 Cholesterol Support makes use of several proven compounds to help support normal cholesterol levels. For example, some of them are plant sterols. On a molecular level these natural substances look the same as cholesterol. (3)
And because the body can't tell the difference they get absorbed inside the arteries instead of the BAD (LDL) cholesterol which goes out with the waste. (4)
The other herbs and vital nutrients found in this supplement target very different, but all-important mechanisms to help support optimal cholesterol levels in adults.
Cholesterol Support is perfect for those who:
• Want to help support a healthy cholesterol metabolism inside their body
• Are looking for an herbal formula with solid science behind it
• Wish to sustain their cardiovascular system
• Niacin (vitamin B3) is an essential nutrient that every organ in your body needs and it helps support the levels of good or HDL cholesterol
• Plant Sterol Complex (40% Beta-Sitosterol) – your body absorbs these cholesterol-lookalikes derived from plants instead of harmful cholesterol. (5)
• Guggul – helps maintain healthy cholesterol levels already within normal range, and support weight management.
• Cayenne Pepper – supports endothelial function by increasing nitric oxide production, which is a scientific way of saying it may help arteries relax or expand. Also has an effect on blood lipid levels. (6)
• Garlic – Inside the body the allicin found in garlic turns into a variety of fat- and water-soluble sulfur-containing compounds. By tapping into this hydrogen sulfide signaling system, garlic relaxes the blood vessels and provides a variety of health benefits. (7)
• Policosanol – long chain alcohols extracted from plant waxes which have shown a lot of promise in promoting a healthy cholesterol inner balance
Fresh herbs and premium ingredients
Everything inside Pure Herbs Supplements comes from premium sources. You'd be surprised how many bad supplements are out there, as the supplements industry is not regulated by the FDA. But we want to change that and give people the chance to benefit from the power of herbs even if they can't grow or forage for them.
In just the right quantity
These supplements were created after years of making plant remedies with exactly the amount of each rare mineral, vitamin, and plant compound that must go into them for maximum absorption and potency. There is no guesswork involved here like with many other brands that use generic formulations that have never actually been field-tested or proven.
With no gluten, dairy, soy, GMOs, preservatives, dyes, or toxic ingredients
A natural supplement should be just that – NATURAL. With pure herbs, you'll always get pure and clean ingredients that respect and keep a body healthy.
And fast absorption
How well a supplement works is often a matter of how much of it you absorb. Pure Herbs Supplements are all sourced with maximum bioavailability in mind.
For maximum potency and impact
That's why you'll get the most out of these supplements, unlike those you find in health stores or "one size fits all" online retailers. Many people are surprised they need much lower doses and get a lot more out of their money spent when they start using our supplements. But that's what you can expect too.
Plus, you don't risk anything
Each supplement comes with a full 30-day return guarantee. If for any reason you are not satisfied with your purchase, simply send the unused portion back to us, and we will refund your purchase, no questions asked.
really good
My body is perfectly capable of utilizing this product.
delighted with the results
I ordered these for my grandson who has for many years had problems with cholesterol even thou he's young – mid 40s. He has been taking these capsules along with a probiotic for only one month and he has been delighted with the results.
(3) https://www.webmd.com/vitamins/ai/ingredientmono-1537/plant-sterols
(4) https://www.ncbi.nlm.nih.gov/pubmed/16857831
(5) https://www.heartfoundation.org.au/healthy-eating/food-and-nutrition/fats-and-cholesterol/plant-sterols
(6) https://www.ncbi.nlm.nih.gov/pmc/articles/PMC4477151/
(7) https://www.webmd.com/food-recipes/news/20071015/why-garlic-is-good-for-you