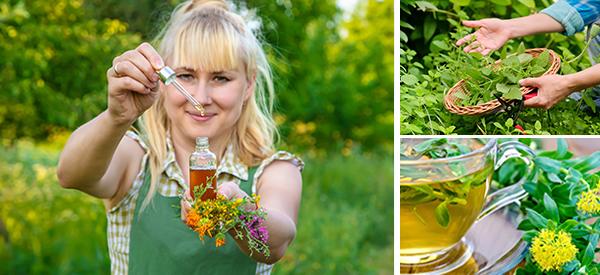 Natural Management of Autism and ADHD Symptoms
Attention Deficit Hyperactivity Disorder (ADHD) and autism are debilitating neurodevelopmental disorders that often coexist with each other. According to CDC, 1 in every 44 children has ASD (Autism Spectrum Disorder). There is also a roughly 2.2% estimated prevalence of ADHD in children and teens. For many years, experts have been finding ways of treating these conditions like medication and behavioral treatments.
Conventional medicine is limited to prescribing Ritalin or Adderall for managing seizures associated with these conditions. Patients and parents are also presented with options such as diet and lifestyle change, supplementation, or autism and ADHD natural remedies.
Diet and Lifestyle Changes for ADHD and Autism
Leveraging exercise and sleep with a clean and healthy diet greatly help in managing autism and ADHD symptoms. The goal is to manage behavioral issues and treat gut inflammation that is often associated with these conditions.
Diet
Sugar, preservatives, and other additives are the major culprit in the upshot of ADHD and autism symptoms. Foods that contain gluten such as bread, cereal, and pasta can cause inflammation linked to behavioral issues, anxiety, and depression.
Allergenic foods and those that cause intolerance can affect energy levels and trigger behavioral changes. It may make a person act impulsively and decrease brain clarity and concentration.
Feingold diet is one way of dealing with ADHD through an elimination diet that was popular in 1970. It involves the elimination of food additives, artificial sweeteners and flavors, preservatives, and other potential triggers. After a period, it is reintroduced into the diet to see whether the symptoms return.

Ketogenic diet, a low-carb high-fat diet, is also considered for reducing seizures associated with ADHD. There are studies that prove the keto diet's positive results in improving behavior and focus. It also reduces mitochondrial dysfunction, microbiome issues, sociability, and stress response relating to autism.
GAPs diet is another diet plan intended to repair inflammation and repair the gut. It is a restrictive diet adjustment relying on healthy fats, bone broth, and probiotic-rich food. The diet restricts grains, processed carbohydrates, commercial dairy, and refined sugar. It has various stages that incorporate more food as it progresses for two years until the gastrointestinal symptoms are treated.
Exercise
An exercise routine that is followed diligently is an effective way of improving ADHD and ASD symptoms. It often includes moderate to vigorous activities but is not very exhaustive for a child. One hour of varied activities like martial arts, dance, swimming, or basketball may reverse stress and improve brain function.
Sleep
Sleep is a powerful tool in regulating mood and maintaining attention in ASD. Restful sleep is restorative and has many positive health benefits. Screen time from television, gadgets, and devices is one of the common culprits in sabotaging sleep. Avoiding screens and establishing a sleep routine will dramatically improve the mood and manage behaviors.
Supplements
Vitamin supplements are important remedies reinforced into a proper diet, often prescribed by a doctor. Supplements are intended to help manage absorption issues due to compromised digestive systems. The most common food supplements and their daily requirements are:
Fish Oil (1,000 mg daily). Fish oil is a rich source of omega-3 fats, an anti-inflammatory nutrient that can help with mood and brain-related ailments.
Vitamin B-Complex (50 mg daily). Vitamin B complex, especially B6, promotes the formation of serotonin which helps boost brain health.
Minerals (50 mg, 250 mg, and 5 mg twice daily). Zinc, magnesium, and calcium, are important minerals that have a calming effect on the nervous system. The recommended intake of these minerals is 50 mg, 250 mg, and 5 mg twice daily.
GABA (250 mg twice daily) Gamma-aminobutyric acid (GABA) is popularly used in ASD therapy as it inhibits neuronal transmissions to provide a calming effect for the brain.
Vitamin D (2,000 – 5,000 IU per day). Vitamin D is a suggested therapy for children with autism since it can help in speech improvement. Deficiency in Vitamin D increases the risk of ASD, learning difficulties, and developmental delays.
Probiotics (25 – 50 billion units a day). Probiotics can effectively manage digestive issues associated with ADHD and ASD. Probiotic supplementation improves the gut-brain axis to improve their partnership and health.
Herbal Supplements
Complementary and alternative medicine also has promising benefits as autism and ADHD natural remedies. Herbal supplements that promote better sleep and improve the gut flora have important roles in alleviating their symptoms naturally.
Water Hyssop. Water Hyssop (Bacopa monnieri) is an excellent natural medicine for reducing ADHD symptoms such as restlessness, impulsivity, and inattention. Its extract is used to support learning, memory, and focus as well as soothe anxiety and improve the stress response.
CBD oil. CBD oil can significantly reduce the occurrence of seizures, their frequency, duration, and severity in children with ASD. In lower doses, it can improve autistic social interaction deficits and manage depression and anxiety.
Ginkgo Biloba. Ginkgo has the same, although less potent, calming and antispasmodic effect as the ADHD prescription Ritalin. Daily intake of Ginkgo Biloba reduces the symptoms of ADHD and with fewer negative side effects.
Golden Root. Golden root (Rhodiola rosea) is an adaptogenic herb with centuries of use in anxiety, fatigue, and depression. It decreases brain stress which conversely increases the body's resistance to stress.
⇒ Interested? Try the 4 herbs below, all found in the Brain Bundle.
Cordyceps and Reishi. These mushrooms are neuroprotective, meaning they protect the nerve cells against damage and degeneration. Cordyceps and reishi help improve the brain's function to boost memory and focus when used as natural medicines for ASD and ADHD.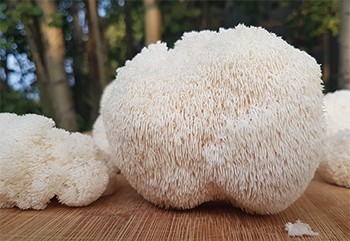 Lion's Mane Mushroom. Lion's mane is an adaptogen that encourages the brain to adapt to stress and normalize its effect on bodily processes. Its anti-anxiety and anti-depressant properties are useful for persons with ADHD and ASD
Lemon Balm. To improve sleep, intellectual performance and manage mood disorders in ASD and ADHD, lemon balm's calming effect is very essential. It is a natural remedy for treating anxiety, mild depression, and mood disorders to promote mental alertness. You can take lemon balm by boiling its leaves and steeping it into tea or as a tincture.
⇒ The botanicals in Nicole's Balanced Gut Blend and Anxiety & Stress Tincture may also be beneficial.
---
The bottom line
ADHD and ASD can take a toll on individuals and their families' lives. Many people struggle with the condition for centuries but the right diagnosis and treatment provide them with renewed hope. Medication and other supportive treatment actions are important to help lessen its impact.
Autism and ADHD natural remedies and lifestyle changes are likewise effective in conjunction with therapy and treatment. With these supportive measures, they have better hopes of living happier and healthier lives without missing out on learning and development.
You may also like: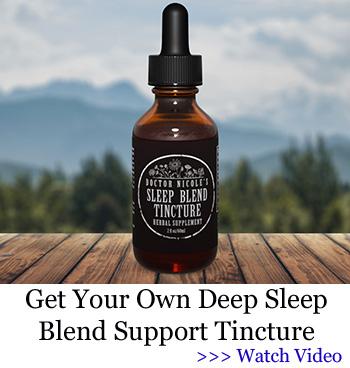 These Herbs Will Relieve Your Anxiety in No-Time
The Mushroom That Got Me Out of The Wheelchair (Video)
Eat This to Fertilize Your Gut
The Plant That Helps Every Part of The Body At Once