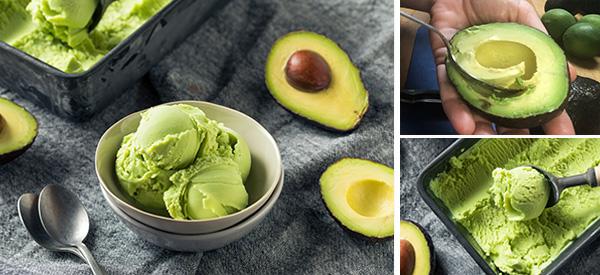 Anti-Inflammatory Avocado Ice Cream
What makes this creamy ice cream so great besides delicious matcha, warm spices, and it being dairy-free, you might ask? It's the ability to squash inflammation while simultaneously being the bomb, that's what!
If you're into healthy ice cream recipes, this one is a must-try for sure. It's made with creamy avocado, so it remains thick and fatty even after being in the freezer overnight. But that isn't the best part by any means.
This vegan ice cream contains zero processed sugars, milk, or eggs, and it's chock full of wholesome anti-inflammatory ingredients.
Avocado and Inflammation
We've all probably had it up to our ears with hearing about avocado health benefits. No doubt fruits and veggies seem to hit celebrity status as fads come and go. But many of these foods have gained recognition for a good reason, and avocado is no exception.
This fruit is high in polyunsaturated and monounsaturated fats, which are healthy. One of the essential fats in avocados is omega-3s, which the body cannot make on its own and must be obtained through diet.
These healthy fats are responsible for helping the body build cell membranes and support healthy neurological functions. Plus, we need these fats to help us absorb specific vitamins, healthy cognitive responses, muscle movement and to help our blood to clot properly.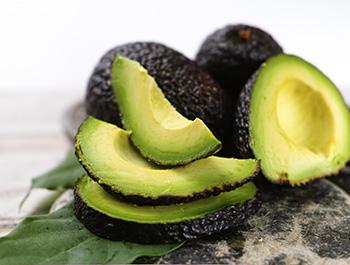 The healthy fats in avocados also have the ability to reduce inflammation in the body and lower the risk of heart disease and cancer.
One study found that healthy amounts of omega – 3's in the diet can alter the expression of inflammatory genes, lessen inflammation in the body and stabilize insulin production.
There are considerable amounts of avocado health benefits because of their high nutrient density. The green buttery goodness that makes up the pulp of the avocado contains ample amounts of vitamin E, K, and C along with potassium, magnesium, fiber, and protein.
But the anti-inflammatory effects of this vegan avocado ice cream are not from the avocado alone.
Matcha Green Tea VS Inflammation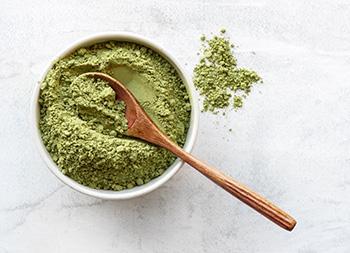 Matcha is made from the same tea leaves as green tea, except they are ground up very fine into a powder, which actually amplifies their benefits. Matcha is a super-food that has been a staple in Japan for a long time and is now becoming popular in western culture. Matcha contains epigallocatechin gallate, which reduces inflammation, fights free radicals, and prevents chronic diseases. It's also known for having the highest antioxidant rating out of all super-foods. It's even been said to have anti-aging properties. Besides its disease-fighting effects, matcha is also overall good for the heart, brain, skin, and blood pressure.
Anti-inflammatory Spice and Everything Nice
In the recipe below, we've added some great spices for inflammation that lack nothing in flavor. These spices combine well with matcha's subtle grassy flavor and contrast perfectly with the super smooth and fatty avocado.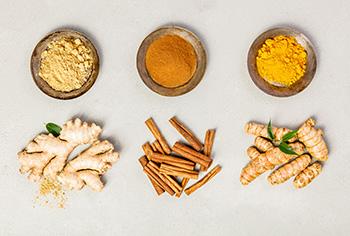 Ginger – Ginger is known to inhibit prostaglandin biosynthesis and halt inflammation which was discovered way back in the 70s. Ginger's anti-inflammatory properties are so potent that it performs better in laboratory studies than non-steroidal anti-inflammatory drugs.
Cinnamon – Cinnamon can have significant suppressive effects on inflammation. It's also known to help regulate metabolic issues and is anti-microbial, anti-viral, anti-tumor, antioxidant, antidiabetic, and soothing to the gastrointestinal system.
Turmeric – Turmeric may be one of the most well-known spices for inflammation because it defends against both acute and chronic inflammatory conditions. Research shows that the anti-inflammatory properties of turmeric are primarily due to a chemical called curcumin. Curcumin is also known to help with the pain. In addition, turmeric is high in antioxidants, anti-fungal, and anti-microbial, and it helps fortify the body defending it against various chronic diseases like cancer.
How to Make Avocado Matcha Ice Cream
You will need:
4 – ripe avocados
1 – can organic coconut milk
2 – juice from two limes
1 – tablespoon matcha green tea powder
5 – tablespoons of organic honey
1-2 – droppers of liquid stevia
1 – teaspoon of mineral sea salt
1 – teaspoon of ground ginger
1 – teaspoon of turmeric
1 – teaspoon (heaping) of cinnamon
Directions
Step 1: Gather all of your ingredients. Then, place the ice cream machine bucket in the freezer to get cold while you make your ice cream.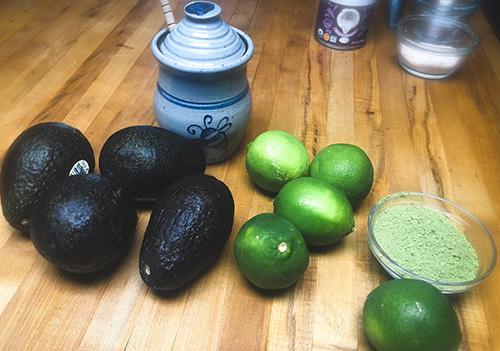 Step 2: Cut the avocados in half and remove the seed.  Scoop the avocado pulp out with a spoon and drop it directly into your blender.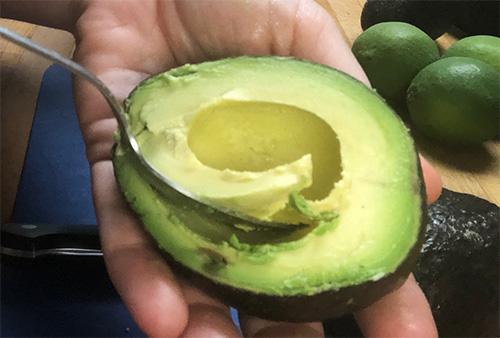 Step 3: Add the can of coconut milk.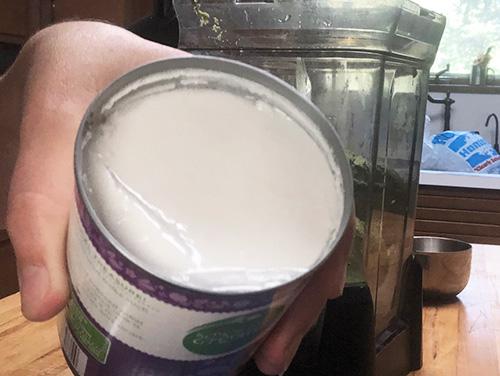 Step 4: Cut the limes in half and juice them into the blender.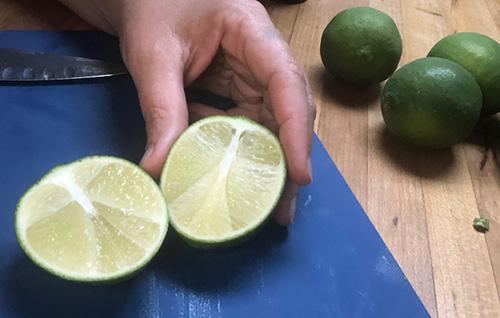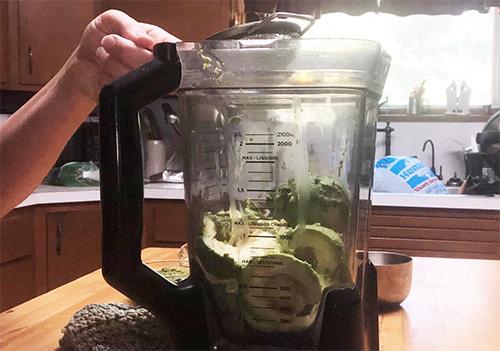 Step 5: Add the matcha powder, honey, stevia, sea salt, ginger, turmeric, and cinnamon.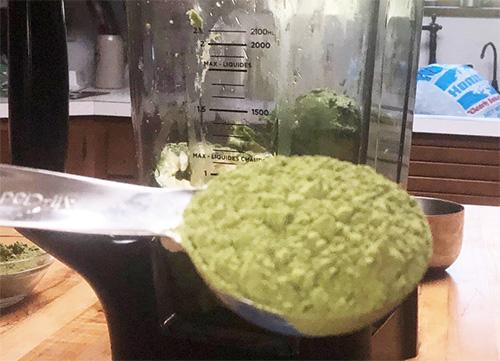 Step 6: Blend on "puree" or "ice cream setting" for one and a half minutes.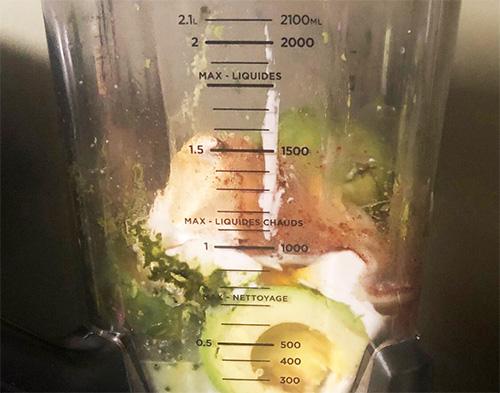 Step 7: Remove the ice cream machine bucket from the freezer and place the ice cream mixture into the bucket.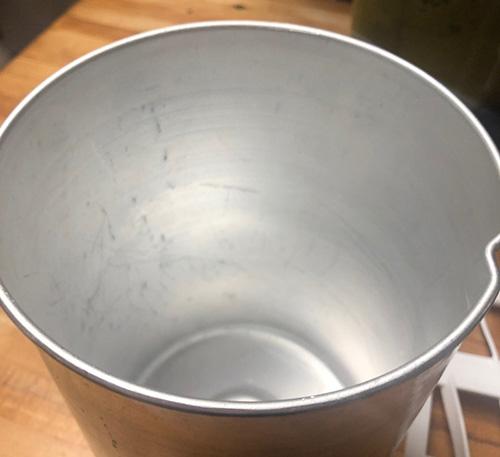 **If you don't have an ice cream machine, skip steps 7-12, pour into a freezer-safe bowl or pan, and freeze for 5 – 6 hours.  You may still need to let it sit out for 10-15 minutes before scooping.  
Step 8: Place the ice cream bucket into the ice cream maker and assemble it according to the manufacturer's directions, fitting the mixer paddle into the center groove.
Step 9: Add ice around the outside of the bucket layering it with salt.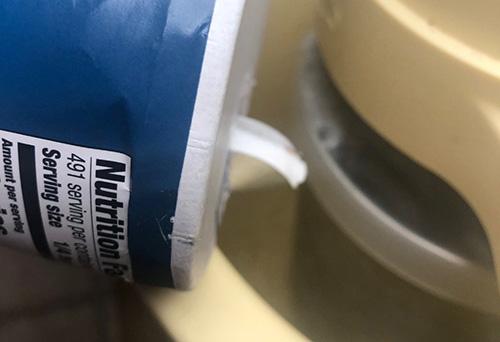 Step 10: Turn the ice cream machine on and let it go for 20 – 30 minutes or until the ice cream is thick and the engine sounds labored.  This works best outside as these machines can make a bit of a mess.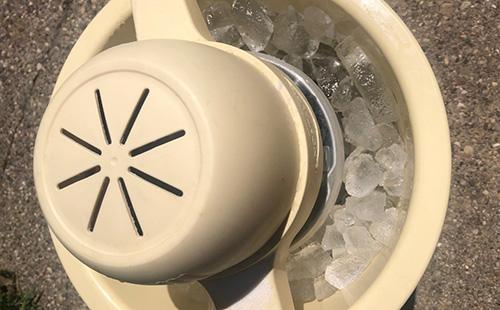 Step 11: Remove the bucket from the ice cream maker and take it inside.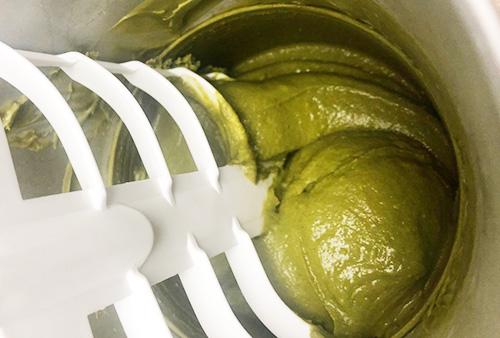 Step 12: Pull the middle paddle out and put the ice cream mixture in a freezer-safe container.
Step 13: Let the ice cream harden for a least two hours or overnight.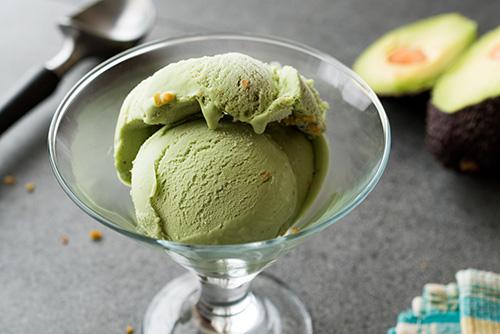 Step 14: Remove the ice cream from the freezer and let it sit out for 10-15 minutes before scooping.  Enjoy!
Notes:
For best results, eat the ice cream within 48 hours
To minimize browning, make sure to place a plastic wrap tightly over the ice cream, so that it is touching the ice cream, right before you freeze it
Store any leftovers in a loaf pan or an airtight container in the freezer
As Hippocrates once said… "Let food be thy medicine and let medicine be thy food"
We have to eat anyway, so why not eat foods that heal us? Besides, this avocado ice cream tastes so scrumptious that you won't even know it's good for you!
Avocado Ice Cream should be part of your summer survival kit!
You may also like: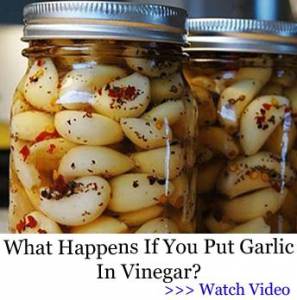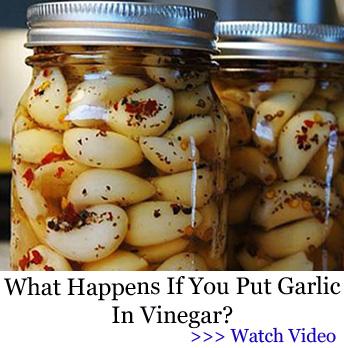 How to Use Avocado Seeds to Lower Blood Pressure and Cholesterol
Add This "Unusual Nutrient" to Coffee or Tea, to Effortlessly and Fully Empty Your Bowels Every Single Morning (Video)
Don't Throw Away Your Peels, Do This Instead!