Nicole Apelian is a scientist, mother, educator, researcher, expeditionary leader, safari guide, herbalist and traditional skills instructor. A leader in the field of transformative nature education, Nicole is excited to share her knowledge and expertise of nature connection, wild plants, indigenous knowledge, natural wellness and survival skills with the world.
Growing up in Massachusetts, Nicole's connection with nature started at an early age. Her stepfather was an enormous influence, offering constant support as she explored her surrounding environment and mentoring her through outdoor activities such as foraging for wild plants, hunting and fishing.
Early Life - Into The Wild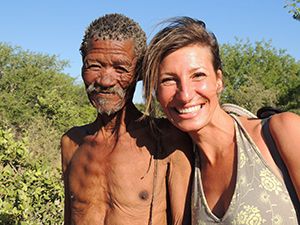 Nicole's first exposure to true wilderness living began years later while working as a field biologist in Botswana. 
Following a job as a game warden with the US Peace Corps, she began tracking and researching lions in southern Africa. 
Nicole immediately fell in love with the African landscapes and the San Bushmen's way of life.
The San Bushmen are still living the hunter-gatherer life of their forefathers and have kept a very close connection to their ancestral roots and the nature around them.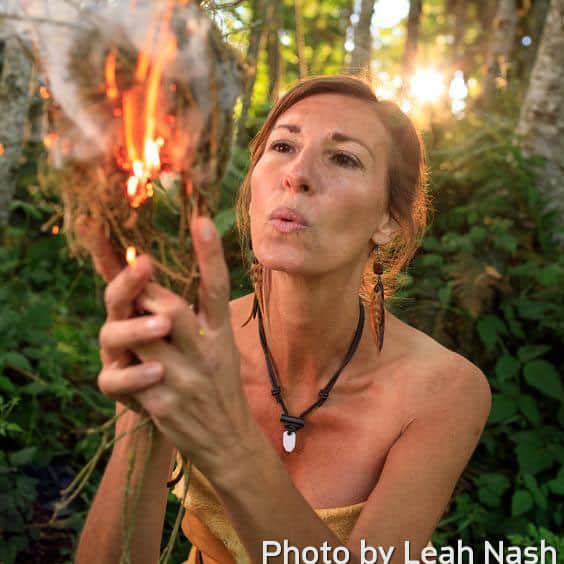 Later, while working with the San Bushmen, Nicole completed her doctorate, focused in Cultural Anthropology within the field of Sustainability Education.
Years of visiting the San Bushmen and developing strong relationships within the tribe allowed Nicole to learn many of the primitive skills and remedies she uses and teaches others today.
A passionate educator for many years, Nicole has worked as an adjunct professor at Prescott College, an adult educator for the Audubon Society of Portland, and as an instructor at various schools, universities and leading conservation education programs.
Nicole was also a challenger on the second season of History Channel's TV series "Alone". She thrived in the wilderness on her own for 57 days with little more than her knife and her wits! 
Nicole's MS Journey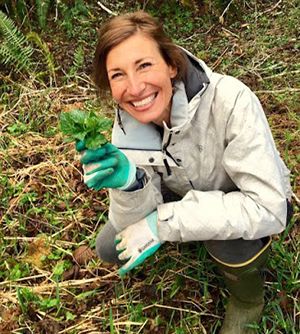 An unexpected diagnosis of MS in 2000 led Nicole to apply her research skills towards her own personal recovery. When nothing she was told to try worked Nicole developed a healthy living strategy, focusing on holistic wellness practices.
Through simple changes in her lifestyle and eating habits and taking her own natural remedies, Nicole was able to restore her lost vitality and move on to become a founder and primary guide for her own tracking and wildlife safari company, Eco Tours International.
Nicole continues her work with the San Bushmen of the Kalahari Desert to help them find strategies to preserve their traditions and is currently cataloging thousands of indigenous plant uses with a community of Naro Bushmen who regard her as family.
At her home in the Pacific Northwest, Nicole makes her own herbal tinctures, ointments, decoctions, poultices, etc. from local plants committed to helping others find the perfect natural remedy for them.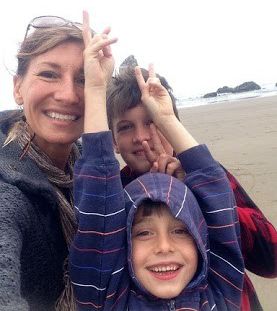 When she is not off teaching survival skills camps, travelling or working hard to hone her remedies Nicole likes to spend time with her two sons surrounded by a tightly knit community. Nicole holds regular foraging and survival workshops in the wilderness where she coaches people who want to be more self-sufficient using plants for food and remedies.
Her survival plant expertise was used in various movies and TV shows. Among them, 'Leave No Trace'. In it, a father (Ben Foster) and his daughter (Thomasin Harcourt McKenzie) create a hidden home in the middle of Portland's Forest Park.
Knowing how to forage, how to raise food, gather water, and how to detect outsiders were the basic skills Nicole taught the father and daughter to survive in the wild.
The Lost Book Of Herbal Remedies
Nicole realized that, while helping some people with her workshops, she can't possibly reach all those who need her plant knowledge.
Very few people still possess knowledge of plants and remedies. Soon these skills will be lost to history if we don't do something about it.
Wanting to help as many people as possible and to preserve the forgotten knowledge of plants, Nicole together with survival expert Claude Davis wrote one of the greatest field guides on plant remedies.
You can check it out below.