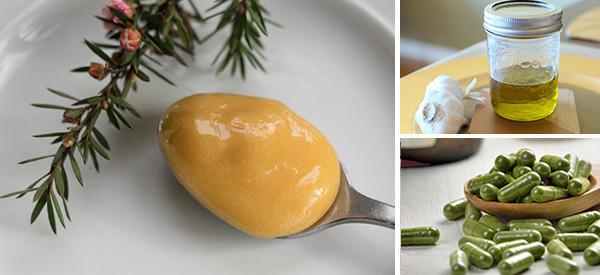 5 Herbal Antibiotics You Can Use To Fight Infection
The flu season is already here. It is, therefore, understandable if you're feeling anxious about catching a cold, especially as we are still living through a pandemic…
Don't worry, that's why I'm here to help! In this post, I'm going to provide 5 herbal antibiotics to help fight against those nasty little bacteria and prevent infection so you can enjoy the end of a year with a healthy mind, body and spirit.
1. Garlic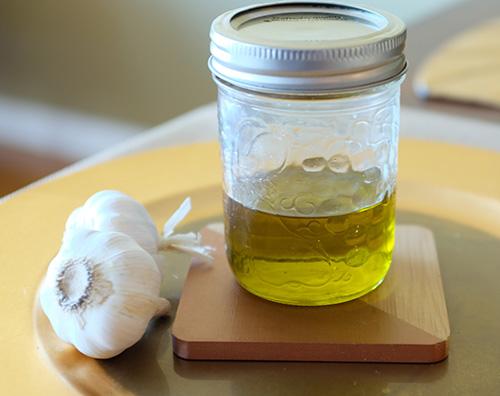 This wonderful plant belongs to the same group as onion, leeks and shallots. You might know it by the distinct smell.
This being said, garlic is one of the easiest ways to get antibacterial benefits from a plant as it's so accessible…
To use garlic as an antibiotic, the best way is to combine it with onions. For example, you can use the two ingredients in a soup, or you can make your own garlic-infused oil which can be used multiple times with different meals (just make sure to keep it refrigerated).
2. Turmeric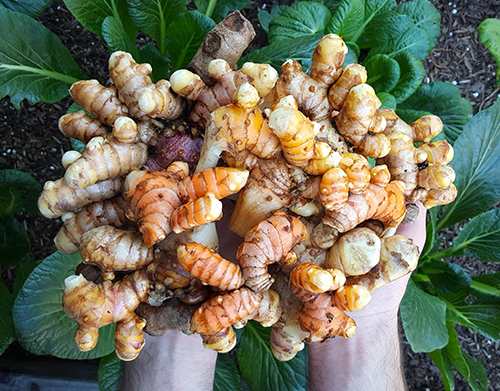 You can spot this root by its bright, vibrant orange…
It can be found in any local supermarket and is perfect for those days when you have a tickle in your throat and you need to clear your sinuses.
Plus, it is very diverse. For example, you can add it to a tea by using ½ tsp of turmeric and ½ tsp of ginger into a cup of boiling water.
It can even be taken as a pill supplement once, or twice, a day. A good dose is 2500mg (38mg of Curcumin Extract). 
3. Manuka Honey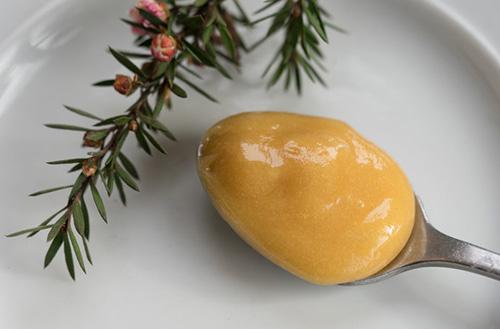 Now if you're like me, and you have a sweet tooth but you want something healthy, then Manuka honey is for you!
It is great for soothing your insides and fighting against infection.
Manuka honey is a great addition to your kitchen shelf for the autumn season. To use Manuka honey, you can also add it to a tea, by placing a 1 tsp into a cup with chopped lemon, and powdered ginger.
4. Cinnamon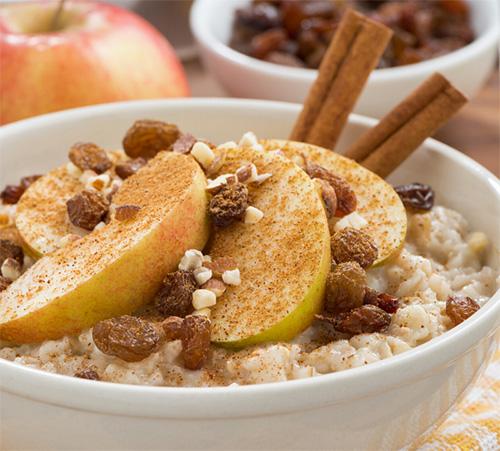 Cinnamon has been used for years in Ayurvedic medicine as it induces blood flow and lowers blood sugar.
It's also super easy to incorporate this spice into your diet, as you can sprinkle it in tea, coffee or even over toast!
For the cold season, a good recipe is 2 tsp of cinnamon added to porridge, and combined with chopped fruit such as bananas, or pears.
5. Apple Cider Vinegar
Apple Cider Vinegar has been around for many years as a home remedy for sore throats and infection. Therefore, it is time-tested to work.
To use apple cider vinegar, it can be sprayed over salads and bought in a bottle. If you want to make your own, here is a great recipe for making apple cider vinegar:
Ingredients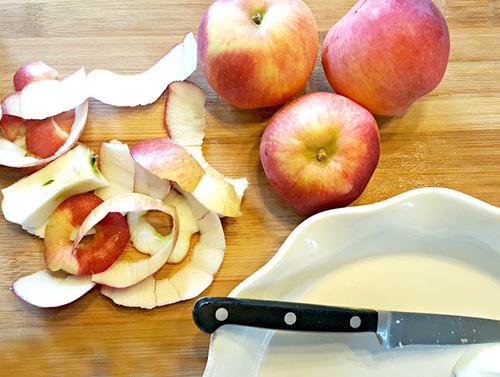 A clean jar (recycled jam jar, pickle jar, etc.)

Apple scraps (enough to full ¾ of the jar full)

Organic cane sugar

Water

Coffee filter or a cheesecloth

A rubber band for closing the jar (you can also decorate with ribbon!)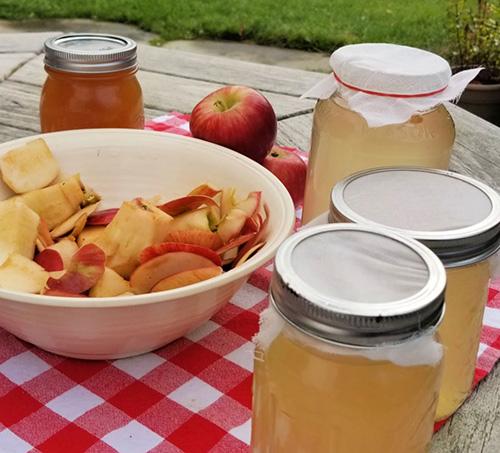 Method
Clean a jar very well and let it dry.

Fill the jar ¾ full with apple scraps.

Let the cane sugar dissolve in water.

Pour the water over the apples until they are completely covered.

Weigh down the apples with a fermentation weight or with the small glass jar. Any apples that are exposed to the air could get mouldy.

Cover it with a cheesecloth or coffee filter and tie together with a rubber band.

Place the jar in a shaded place at room temperature.

Leave it there for about 3 weeks and keep checking on it every couple of days to make sure the apples are still covered!

After 3 weeks, it should start smelling very sweet. This is when you strain the apples and put the liquid into a jar.

Leave the leftover liquid in a dark place for another 3-4 weeks, mixing it every couple of days.

Then, when it's zesty and potent enough for you, take it out of storage and start using it!
You can also use it as a face mask by using 1 tsp of apple cider vinegar, 2 tsp of Manuka honey, and 2 tsp of baking soda.
So why not give it a go!
Here are some other tips and recipes for using these 5 herbal antibiotics at every mealtime, because the more, the better…
How do You Use Herbal Antibiotics in the Morning?
To start your day with a healthy boost, why not have ginger tea…
Not only does this tasty super yummy,  but it works wonders on those crisp autumn mornings when the air is cold and you need protection against catching a cold.
After your tea, how about having some yoghurt with Manuka honey…
Personally, this is my favourite addition to my breakfast. I throw some bananas into my bowl, drizzle 1 tsp of honey over the top, and I'm ready to tuck in.
Plus, it protects you against illness.
How do You Use Herbal Antibiotics at Lunch?
After a long morning of working, or doing errands, why not treat yourself to a big green salad with some apple cider vinegar…
The zesty taste of the vinegar gives you a blast of flavour and keeps your body healthy. All you need to do is spray about 3 squeezes of the bottle over the leaves and it's ready!
If you are feeling drowsy post-lunch, you should try a coffee with some cinnamon…
In India, this is a traditional way of drinking coffee and has great antibacterial benefits. First, make the coffee and place 1-2 tsp of cinnamon at the bottom of your cup, then pour, and enjoy!
How do You Use Herbal Antibiotics at Dinner?
The best way to end your day is with a nutritional meal, right…
If you want to make the most out of your food then chop up some garlic, about 3 cloves is ideal, and throw in some vegetables…
Or fry it with meat, fish or anything else you're cooking. You can add more cloves if you wish!
Garlic can be kept in your kitchen for a long time, and it is a key ingredient to fight against illness.
A Warming Self-Care Treat That Uses Herbal Antibiotics
So now you have the 5 herbal antibiotics and lots of recipes to use them in, but what if you still get a cough or flu…
Even if you do end up feeling under the weather, you can still use them to cure yourself and get better.
For example, you can make hot golden milk, which has been used in traditional Indian medicine for hundreds of years and provides a warm, indulgent home remedy that leaves you feeling refreshed and on the mend. Here is the recipe for golden milk:
Ingredients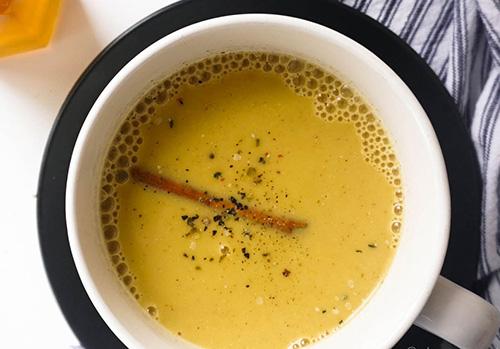 250ml/9fl of full-fat milk or a non-dairy option

½ tsp of turmeric

½ tsp of grated root ginger

2 tsp of Manuka honey

½ tsp of cinnamon
Method
Put all the ingredients in a small saucepan placed over low heat (so it doesn't burn!) and bring to the boil, stirring often.

Reduce the heat to very low and simmer gently for 5–6 minutes. Strain the spiced milk with a fine sieve into your mug or cup of choice.

Sprinkle a little sieved, or powdered, cinnamon on top, and that's it!
I hope this post has shown you the other, natural alternatives to antibiotics that will leave your body feeling healthier and happier.
You may also like:
50 Essential Uses of Apple Cider Vinegar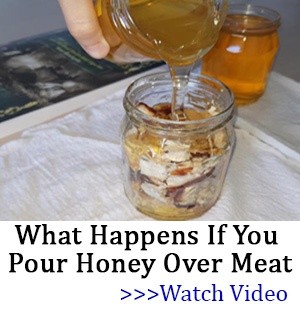 Add This "Unusual Nutrient" to Coffee or Tea, to Effortlessly and Fully Empty Your Bowels Every Single Morning (Video)
Just Like Doxycycline: The Antibiotic That Grows in Your Backyard
10 Natural Antibiotics You Can Find in Your Garden