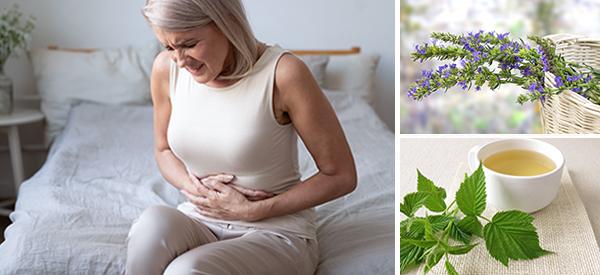 12 Stomach-Soothing Herbs
An upset stomach is a nuisance that hampers your daily activities. Often than not, we find ourselves or someone dear to us suffering from this kind of mishap. It can be caused by indigestion, bloating, gas, stress, and food poisoning, among many others. Whatever the cause is, one thing is certain, having an upset stomach is never a good feeling.
It is not only a big inconvenience to your daily routine, but it also brings great discomfort. It affects not only your mood, but also the quality of how you do things. Getting a natural remedy for these types of sudden predicaments is a much-preferred course of action. This is why I have compiled a list of useful herbs that can naturally soothe that stomachache.
Peppermint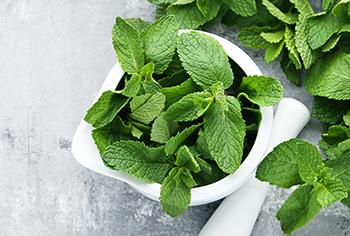 Aside from being popular as a flavoring to your toothpaste and teas, peppermint is also a very useful herb for your upset stomach. It is antispasmodic, which helps with stomach pain and cramps.
Sometimes, they even prevent these symptoms from developing. This herb is best known to relieve digestive conditions such as indigestion and gas.
Making your own peppermint tea is not as hard as you may think. All you need is some freshly torn peppermint leaves added to boiling water for a few minutes. Before you know it, your mint tea is all set to be strained and ready to drink!
Fennel
This herb can be compared to licorice when it comes to its taste.
Fennel is a great herb for soothing muscles in the stomach.
Other digestive problems that it is known to treat include bloating and heartburn.
Not to mention that it is a good treatment for some respiratory problems too.
Fennel seeds can be chewed or they can be infused in tea by crushing them and adding them to boiling water for a few minutes. This will then stimulate and release digestive enzymes needed to ease your tummy.
Anise Hyssop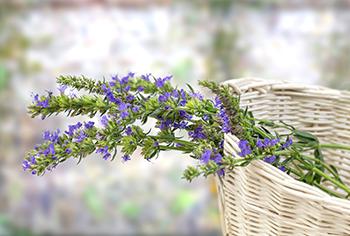 Anise Hyssop is an aromatic plant that has a bitter taste. Anise hyssop can be made as a refreshment drink.
To prepare, get some hyssop herbs. This can include the leaves, the flower and stems. Make sure it is clean before you add boiling water. Let it stay for around 15 minutes or more. Once done, you can strain and transfer it to a pitcher. Add some ice.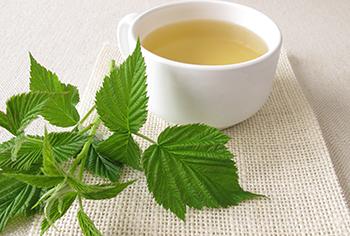 Raspberry Leaf
Raspberry leaf is good for weight loss and improving fat metabolism.
If you want to detoxify, crush and infuse 1 tsp of raspberry dried leaves in a cup of boiling water. Let it sit for 5 minutes. Strain and drink.
German Chamomile
This is probably one of my favorite teas to drink.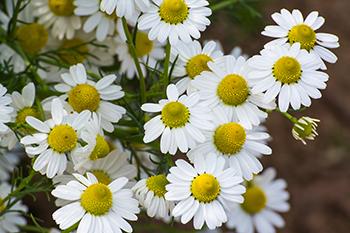 This is another good herb for your digestive system. It is not only soothing to drink, but it also relaxes the digestive muscles. It also treats motion sickness, nausea, indigestion and more.
Prepare boiled water, a teaspoon of dried chamomile flowers, and a sweetener like honey.  Put the dried chamomile inside a teabag and get a cup or a mug to put it in. Add the boiling water and steep for 3-5 minutes. Then, add the sweetener of your choice.
Ginger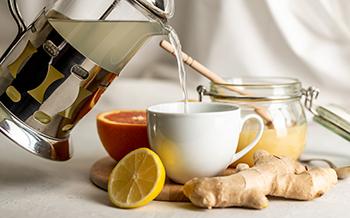 Did you ever experience a stomach ache and people would tell you to drink some ginger tea to help you with the pain?
This is because ginger is a very good protector of the gut. It eases discomforts that are caused by gas or bloating. Other than that, it reduces the risk of heart disease and more.
Cut an inch of ginger and prepare your pot with 1 cup of water. Add the cut ginger and lemon to the pot and let it boil. Once done, you can pour it into a cup and add honey!
Licorice Root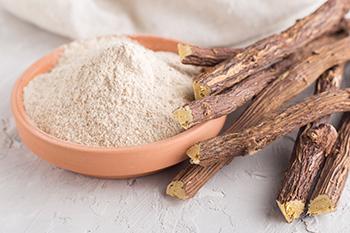 This famous Chinese herb will help you with acid reflux, stomach ulcers, indigestion and many other conditions. Preparing licorice root tea is easy.
Prepare 3 tablespoons licorice root, 3 cups of water and a cooking pot. You may or may not include ginger.
To make, just put the licorice root in the cooking pot, add the water and let it boil.
Once boiled, let it simmer for 8-10 minutes. Once done, wait a few minutes before drinking. Licorice roots are sweet so no added sugar is needed! Serves 3.
Catnip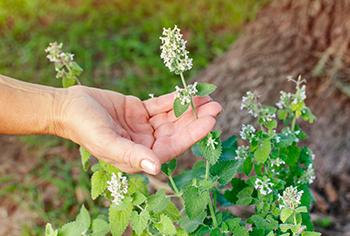 Catnip, also known as catmint, goes a long way back as a stomach-soothing agent. Back in the day, this herb was used to treat diarrhea and a few more stomach problems like gas or stomach cramps. Drinking a catnip infusion or tea will help soothe most stomach problems. Simply add a cup of boiling water to a teaspoon of dried catnip herbs. Let it steep for a few minutes. Strain and drink.
Yarrow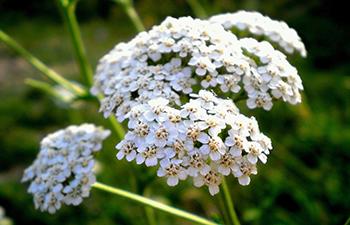 Yarrow is good for digestive problems like ulcers, irritable bowel syndrome and more. Making yarrow tea is quite simple. Just prepare a teaspoon or two of dried yarrow flowers. Boil the flowers in a pot for 10 minutes. Let it sit for a few more minutes before drinking. Another option is to add it in a teapot with boiling water for about 20 minutes until it's ready to drink.
Tincture is also a good option. Visit the apothecary today and learn more about the Yarrow Tincture. 
Although yarrow is safe for most tea drinkers, it can be harmful to pregnant women or people with bleeding disorders. Drink cautiously.
Meadowsweet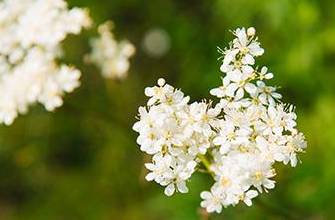 Meadowsweet is a sweet white flower considered a healing herb. Gout, stomach ulcers and kidney infections are some of the health conditions that meadowsweet can aid in treatment.
Preparing it is similar to making dried flower teas. Just pour a cup of boiling water over a teaspoon or two of dried meadowsweet flowers.
Let it sit for 10-15 minutes before consuming. Best consumed when hot, just make sure that the temperature is tolerable for you.
Lemon Balm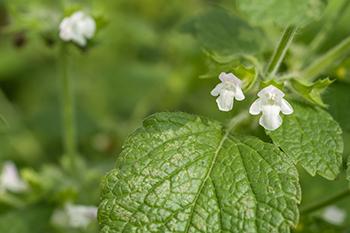 Lemon Balm, which is part of the mint family, is another herb with a lemon scent.
This herb is good for abdominal pain and constipation.
Have a cup of boiling water; prepare a teaspoon of chopped lemon balm leaves to release its natural oils.
Add the chopped leaves in boiling water, cover for 10 minutes then add sweetener.
Tincture is also a good option. Visit the apothecary today and learn more about the Lemon Balm Tincture
Reminder: Lemon Balm is not recommended for people with hypothyroid.
Marshmallow Root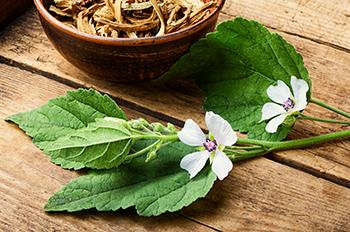 This herb is good for treating stomach acid and constipation. It is best prepared through infusion. To do this, add 3-5 grams of dried marshmallow root in a cup. Pour cold water over it. Steep for 30 minutes. You may also steep it longer for several hours to maximize the nutrients you can get from it. You can drink it as soon as it is prepared, but it can also last for up to 3 days in a refrigerator.
The importance of gut health has also been a buzzword in health and wellness circles for quite some time — and for good reason. Ready to heal and fertilize your gut for optimal health? Visit the apothecary today and learn more about the Balanced/Leaky Gut Tincture.
Stomach issues are troublesome. But if you know the right tricks and the soothing herbs that can help put it at ease, you'll be able to deal with it properly. Just a reminder though, always consult with your doctor if you plan to take any supplementary herbal remedies. These remedies may interact with pre-existing medical conditions or drugs that you are already taking.
You may also like: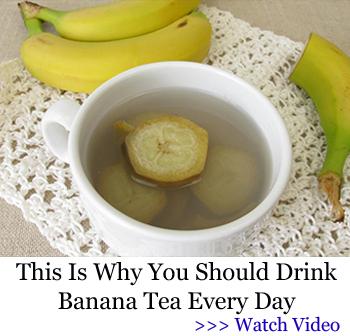 Why Should You Add Figs to Your Daily Diet?
I Stopped Spending Money At The Pharmacy By Growing These 10 Plants (Video)
The Superfruit You Should Eat Every Day